Making Strides is on Sunday October 16th!
October 10, 2022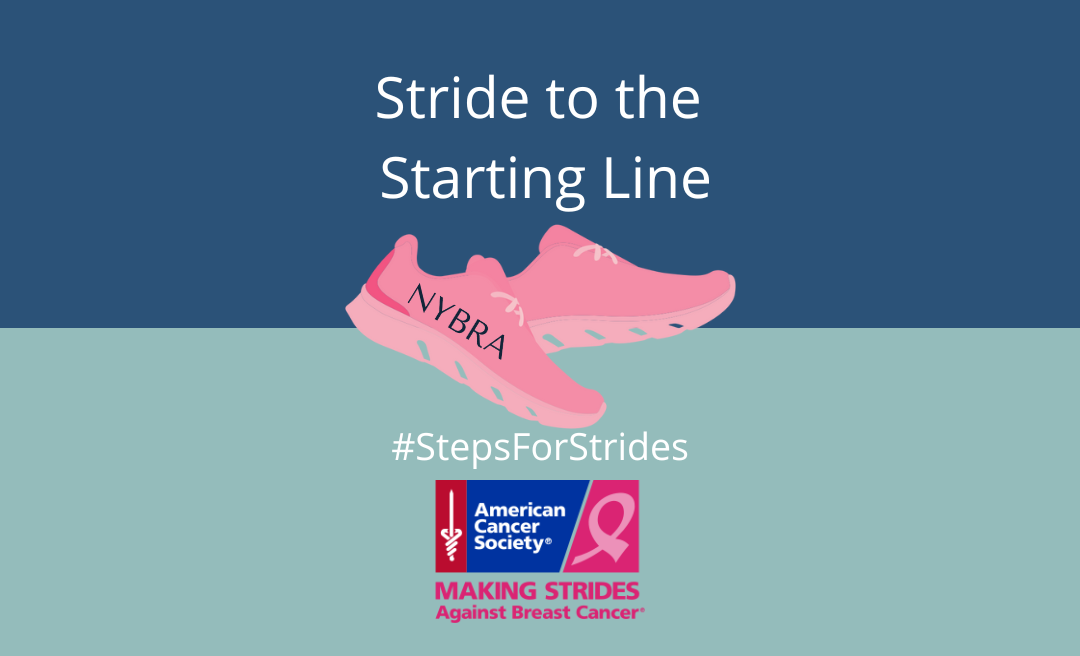 The Annual Making Strides Against Breast Cancer of Long Island walk is this Sunday at Jones Beach! You have done the training. You have simulated the walk. Now that you are completely prepared, it is time to set aside the things you will need to breeze through the big day.
Before you head over to the beach, remember to:
• Ensure that you have everything you'll need for the walk.
• Choose only items you have already tested—Sunday is not the day for new shoes!
• Be sure that you have your event map ready to go.
Cheryl Ross, NYBRA's team leader is excited for the fast approaching day! "I have been spearheading our team for Making Strides Against Breast Cancer for over twenty years. It is exciting to see our patients with their families and their friends all together, meeting and greeting each other, and their doctors with fervor. The joy, the laughter, the hugging and kissing! It is a very emotional day for me, and I wouldn't miss it for the world!"
Our practice looks forward to this day every year, and we are so proud and excited that you decided to join us. We can't wait to see you at our tent, bright and early for sweatshirts, snacks, water, and—of course—lots of annual reunions. Making Strides supports the American Cancer Society's essential work, but it also creates an opportunity to really come together as a community. Together, we can find a cure for this disease and support and inform each other along the way!
It's still not too late to join or donate to the NYBRA Team! You can visit our Making Strides page here for more information.
Take a look back through the journey throughout the weeks leading up to the walk:
Week 1: Introducing Steps for Strides
Week 2: Keep Your Head Up
Week 3: Head, Shoulders… Arms and Feet?
Week 4: Treat Your Feet
Week 5: Slow and Steady
Week 6: Add Speed
Week 7: Add Mileage
Week 8: Adding Intervals and Talking While Walking
Week 9: Simulating Your Race
That's how you do it!
Blog