Steps for Strides Week 9: Simulating Your Race
October 4, 2022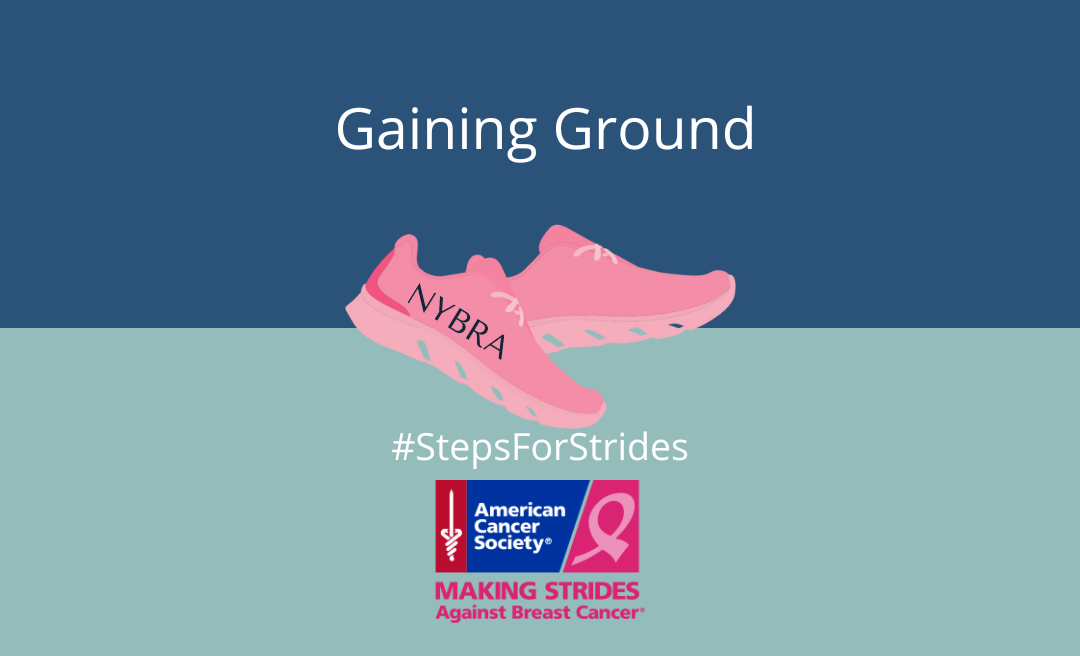 This week starts with a pat on the back for anyone who has been following Steps for Strides so far. Congratulations, you have every tool you need to step into Making Strides Against Breast Cancer walk at Jones Beach in two weeks with confidence! Over the past two months, we have talked about pacing, footwear, form, intervals, self care, and more. The only element that is left is to go through the whole walk, start to finish. That's why this week, it's time for a dry run. Simulating the full walking experience should be easy, since you have trained so well thus far. The increased distance and time will help you test and enhance the stamina and endurance you have built already.
This week's training goals
Turn your long walk into a simulated race by walking a full 5 kilometers.
Add speed to the walk to try to approximate the pace you would like to keep on October 16th.
Plan your walk and estimate your finish time by calculating your pace and how long it will take you to finish when you're walking a 5K.
When you plan your walk, remember that Making Strides is not a race. To simulate the full experience, imagine the conversations and camaraderie with which you will engage during the walk itself! These moments of friendship can serve to motivate you when things are getting challenging. They may also slow your pace a bit. Don't run from them—account for them instead! Build periods of speed into your simulated walk to ensure that you make it to the end of the boardwalk in time for lunch.
Believe it or not, you are ready for Making Strides and any other walk you'd like to take. After you've completed Making Strides, you can even continue to use the logic laid out thus far to expand your range to a 10k, a half marathon or beyond! We've covered a lot of ground since we set out on this journey. Take a minute to review old guidance if you have any doubts before the walk. If not, enjoy the final bit of practice before the big day!
Remember to join our team
You're not out of time!
If you want to organize a group of walkers, you can form your own team under the umbrella of our practice's name. Add your team under our company name NYBRA Plastic Surgery on the Making Strides website.
Individuals or smaller groups who do not wish to create teams of their own can simply join our team, or donate to our team, Drs. Feingold, Israeli, Korn, Light and Bank.
Blog