NYBRA and BRCAStrong Team Up for the Month of October
October 3, 2022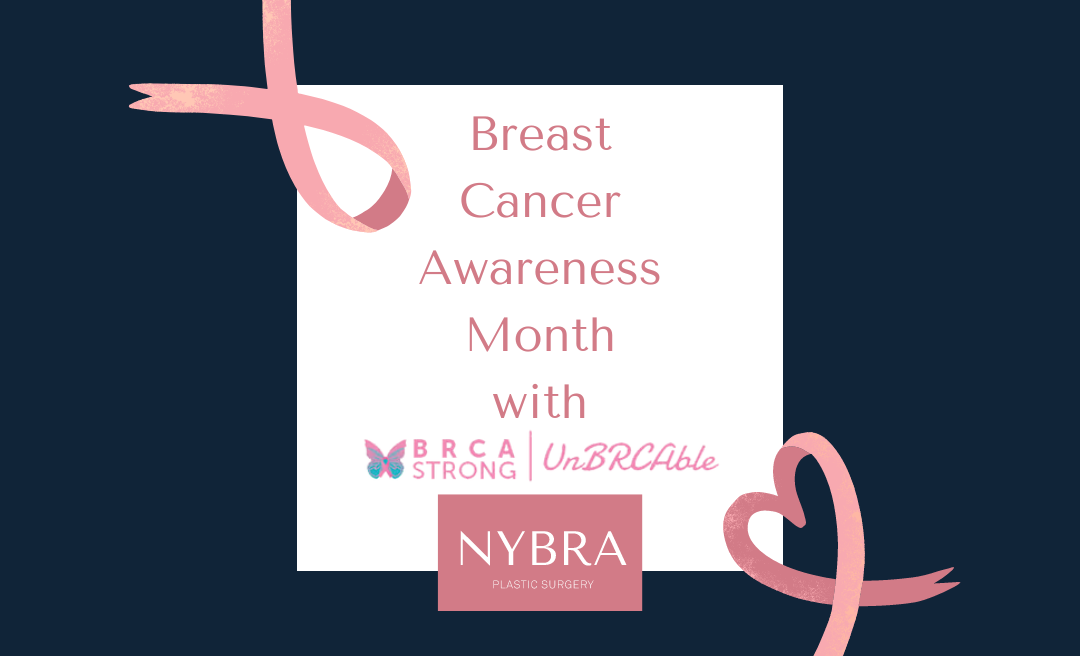 Breast Cancer Awareness Month is officially underway, and we are proud to announce that we will be working with BRCAStrong over the next five weeks to expand breast reconstruction awareness and education! This dynamic collaboration will infuse technical information with emotional guidance and tips for patients at every stage. We'll be working together to post Instagram stories, live discussions, videos, graphics and more throughout each week.
Stay on the lookout for Tip Tuesdays.
Each week will kick off with Tip Tuesday, where one of our physicians will share a non-medical tip or suggestion for managing breast cancer diagnosis, treatment, or reconstruction.
Tune in on BRCAStrong's Instagram for Takeover Thursdays.
Takeover Thursdays on BRCAStrong will provide an opportunity for a NYBRA doctor to take over BRCAStrong's Instagram Stories for a full day. Our team will provide breast reconstruction insights and viewers will get an inside scoop into what a day looks like in our office.
Mark your calendars for BRA Day on October 19th.
Breast Reconstruction Awareness Day is October 19th! BRA Day is an essential component of Breast Cancer Awareness Month as we work to transcend past conceptions of survivorship to create a medical pathway that puts patients in control of their bodies and lives. This year, our doctors will join BRCAStrong Founder, Tracy Milgram, for a conversation about going beyond typical breast reconstruction. The discussion will not just dive into breast reconstruction options but go further into some of the broader emotional and societal factors that influence patient decisions.
Check out the video below for a few words from Tracy Milgram and a few folks from NYBRA, and keep following NYBRA and BRCAStrong on social media to see everything we have coming!
Blog