Motherhood
May 8, 2021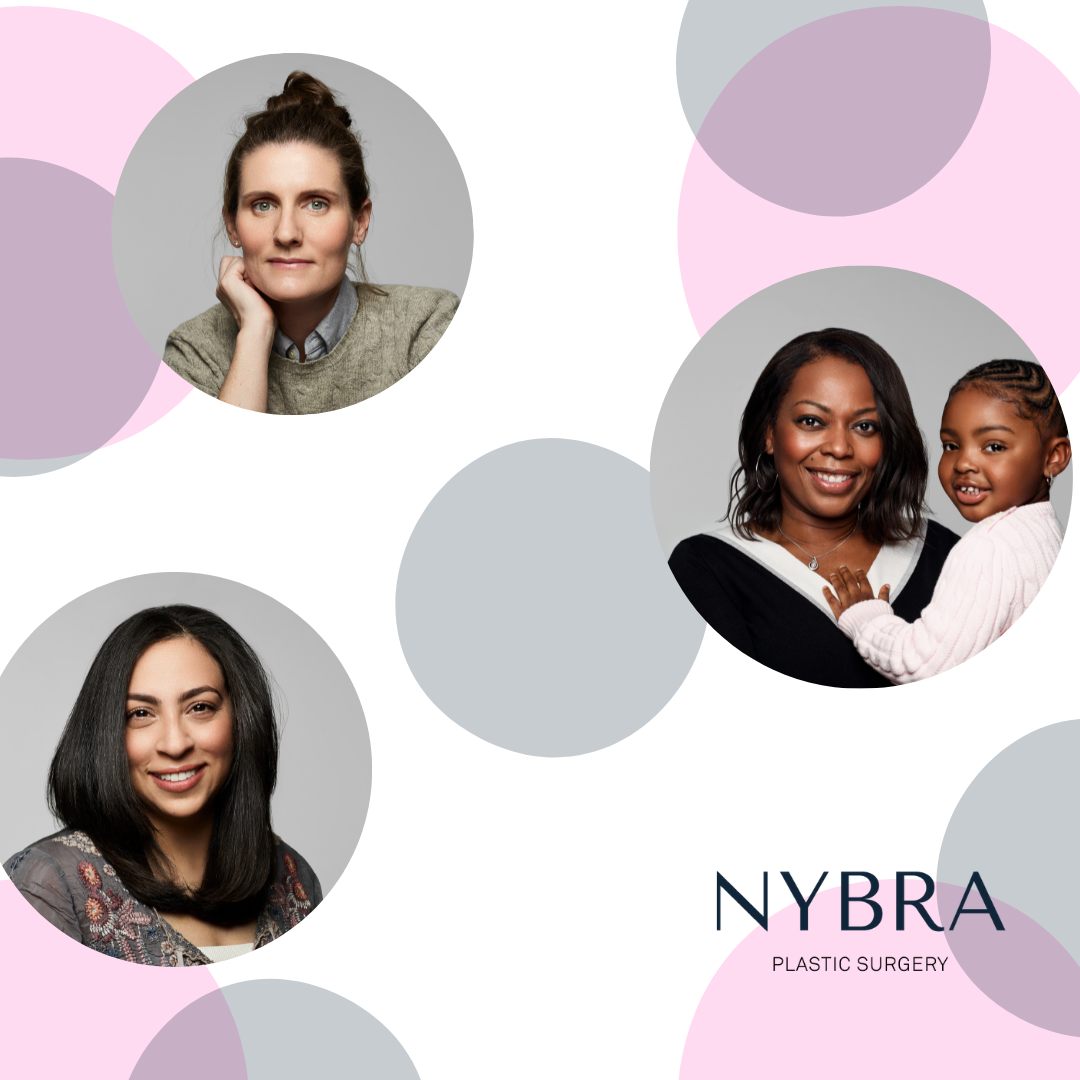 Motherhood is a complex gift. From fertility challenges to childbirth to everything that comes afterward, we celebrate Mother's Day to honor its difficulty and cherish its best moments. Motherhood's relationship with breast cancer is a layer that some women are unfortunately forced to confront. Surgeries, chemotherapy, genetic mutations, and stress all play a role in parenthood for individuals who have breast cancer. 
The good news is that proactive medical care can drastically improve fertility outcomes for women facing breast cancer and treatment. Dr. Avner Hershlag, Reproductive Endocrinology & Infertility Specialist at StonyBrook Hospital, will join us for the July Installment of our Be Informed Lecture series to discuss just how bright fertility horizons are for breast cancer patients. 
This Mother's Day, we're celebrating three NYBRA patients whose cancer and motherhood journeys are inextricably linked. These three women had children before, during, and after their reconstructive surgeries. Read on for highlights from their experiences and links to the full stories!
Donna
Donna was diagnosed with breast cancer at just 33 years old. After bilateral mastectomies with DIEP flap reconstruction, she learned that she would need chemotherapy. She froze twelve eggs in hopes of using one to have a child later on. Unfortunately, when the time came, none of the eggs were viable. 
She mourned. She accepted that she would not have children of her own. Nearly ten years after her surgery, something miraculous happened: she had a daughter. 
"The egg that created her was there all along, through everything," she said. Read Donna's full story here.
Sarah
Pregnancy is demanding. Meeting surgeons, setting up a game plan, and otherwise gearing up for a risk-reducing double mastectomy while you're pregnant takes things to a whole different level.
"It was very stressful planning this during pregnancy. I needed to get all my ducks in a row, I needed to have everything scheduled," Sarah explained.
Sarah tested positive for a BRCA 2 mutation shortly after her second child was born. She knew she wanted to have risk-reducing surgeries, but first, she wanted something else: a third child. Read Sarah's full story here.
Marina
The moment she was diagnosed with cancer, Marina said she felt as though opportunities were vanishing before her eyes.
"I could feel doors closing for me, when it happened. As a woman, you're kind of always thinking that if you want to have a family, you have a finite amount of time to do it. I was 30 years old, I wasn't married, and I wanted to have children."
Marina's treatment included chemotherapy, but she was able to take steps to preserve her fertility. Five years later, she found a lump in one of her scars just as she was about to be implanted with an egg. It was cancer again. Determined to be a parent, Marina turned to surrogacy, all while managing a second cancer diagnosis. Read Marina's full story here.
Blog