Sarah

- Oncoplastic breast reduction
- Risk-reducing mastectomies
- DIEP flap reconstruction
- Resensation procedure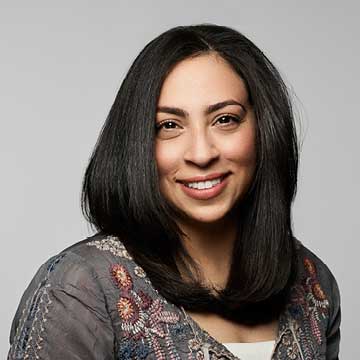 Pregnancy is demanding. Meeting surgeons, setting up a game plan, and otherwise gearing up for a risk-reducing double mastectomy while you're pregnant takes things to a whole different level.
"It was very stressful planning this during pregnancy. I needed to get all my ducks in a row, I needed to have everything scheduled," Sarah explained.
Sarah learned she was BRCA 2 positive through a series of accidents after her OB/GYN retired. She started with a new practice while she was pregnant with her second son; when she mentioned that her father's mother lost her life to breast cancer at 38, the new practice encouraged her to get tested before she had a third child.
She was just 34 years old.
"Right when they told me I was positive, I knew I wanted to have the surgeries. I wanted everything gone," she said.
Sarah may have known she wanted to proceed with risk-reducing surgeries, but there was one thing she wanted first: another baby. That was a process in and of itself, as her OB/GYN urged her to use IVF, test the embryos for the BRCA gene, and use only those without the gene, if any existed. Sarah and her husband were not entirely comfortable with this idea; for them, the goal was to reduce the risk, but not at the expense of having another child.
"We felt very strongly that it should be our decision. If I'm paying all this money to do what they asked me to do, I wanted a baby whether the embryos were all positive or not."
They worked with a genetic counselor and ultimately decided to implant the embryos without testing. That part of the story ended with another baby, which was everything they wanted. As soon as she was pregnant, Sarah got to work.
Sarah worked with Dr. Jonathan Bank at NYBRA Plastic Surgery for a natural-tissue reconstruction with a carefully planned, staged approach that began in the spring of 2019. First, she had a breast reduction and lift to move her nipples to a higher position. She also had her tubes and ovaries removed during the same surgery. Then, she had her abdominal arteries and veins mapped; the mapping revealed that her vessels were located in a very high position. To increase the blood flow to her DIEP flaps, the team at NYBRA performed a simple flap delay procedure two weeks before her breast reconstruction surgery. After having a double-mastectomy with DIEP flap reconstruction and nerve grafts to restore sensation, Sarah then had a procedure that grafted fat from her hips to even out her breasts, corrected her nipple areolas, and created a belly button. During her recovery, she benefited from physical therapy resources recommended by NYBRA.
Despite the number of procedures a natural-tissue approach required, Sarah said she felt nothing but confidence in her choices.
"I'm very happy with all the decisions I've made. I'm happy with the team of doctors that I chose. I wouldn't have changed anything."
More Patient Stories
Our patients are the most essential part of the NYBRA community. No two stories are alike.