Kicking Off National Nurses' Week: a Special Q&A With NYBRA's Registered Nurse, Bella
May 5, 2021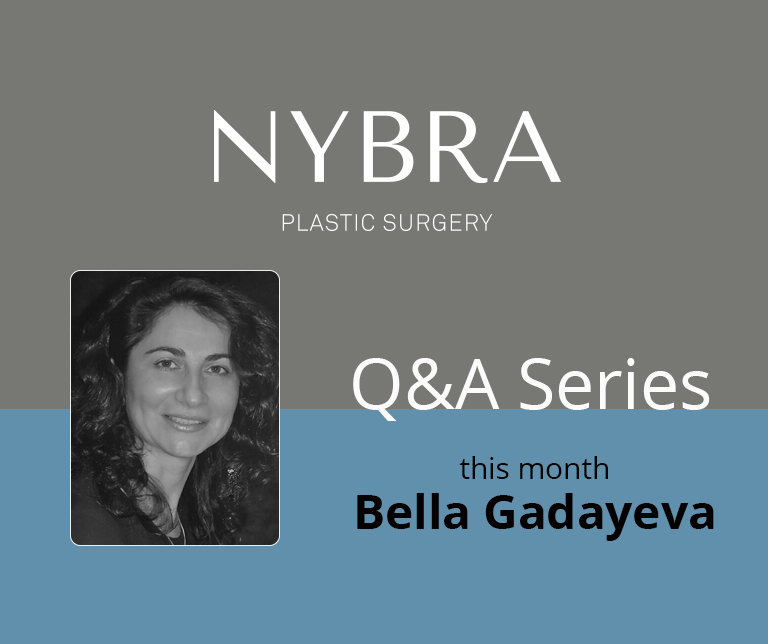 Happy Nurses Week!
We had the honor of sitting down with Bella Gadayeva, NYBRA Plastic Surgery's Registered Nurse for this month's Q&A.
Bella is our senior Registered Nurse who has been with the practice for seventeen years. She plays a crucial role in our patients' care. She is known for her compassion, knowledge, experience, and ability to provide quality care while addressing her patients' concerns.
Her relationships with patients transcend typical nurse-patient dynamics. Bella is the go-to person for questions and comfort among breast reconstruction patients. Patients new and old turn to her for a kind ear. She said it's that relationship building that makes her job truly special.
We spoke to Bella about her role and a few key postoperative concepts. Read the full Q&A, below.
Happy Nurses' Week! What do you love about being a nurse?
I have always wanted to be a nurse. I love connecting with our patients and helping them in a very direct way. It is so rewarding to comfort, support and empower our patients and their families through some difficult times.
How long have you been with the practice?
I joined this practice in January of 2004, seventeen years ago. It seems like yesterday. I have met so many strong and courageous women in that time, it's been a fulfilling experience.
At the time, we had only two doctors, Dr. Feingold and Dr. Israeli. Since then, the practice has grown to a team of five doctors. I'm so proud and honored to be a part of this unique and talented NYBRA Plastic Surgery practice.
How would you describe your role?
Understanding how overwhelming a breast cancer diagnosis can be, my role as a registered nurse is to provide support, compassion, and to help navigate patients and caregivers through this difficult journey. All of this plays a significant role in patient recovery.
One of the topics on which you educate a lot of patients is the role of Jackson-Pratt drains after surgery. Can you talk a little bit about those?
Patients are discharged after surgery with Jackson-Pratt drains (JP drains). The drain is designed to collect body fluids by way of suction. The drain helps to reduce the risk of infection and seroma, which is a build up of fluids in the soft tissue. The amount of body fluids should decrease each day and the color of the fluid will run light pink to light yellow.
When the bulb is compressed (squeezed) with the stopper in place, a constant gentle suction is created. The bulb should be compressed at all times except when you're emptying the drainage.
If a JP drain is not holding suction, then the emptying port may not be closed securely or the bulb is not compressed enough. If a JP drain is pulled out or dislodged, do not attempt to re-insert the drain. Cover the insertion site with gauze and call me.
How long do the drains stay in place?
The length of time a patient has JP drains depends on their surgery and the amount of drainage they experience. The drainage amount is different for every patient. The JP drain is usually removed when the output is 30ml or less for two consecutive days.
What happens if a drain is still producing more than 30ccs of fluid after 14 days?
The drain should stay in place. We have patients who get frustrated all the time about the drains, but this is where education is crucial. Yes, the drains can get overwhelming and uncomfortable. When the drains are in place, the patient is in control of the drainage. Otherwise, patients will develop a seroma, which will need to be aspirated with a needle.
Is there anything else patients frequently ask about or tend to find surprising after surgery?
Patients will usually come to me with a variety of questions. They can range from recovery time, any restrictions they might have to adhere to, exercise, lifting weights, drains and sutures.
I am always happy to answer my patient's questions. Even a little bit of information makes a big difference in our patient's recovery.
Being able to see patients transform is quite the experience. For some patients, it is especially challenging, but in the end, they all seem to come out stronger than before. It's a very powerful journey to witness. I've had patients tell me, "I love my body more now, than I did before!" and this really astounds me.
Blog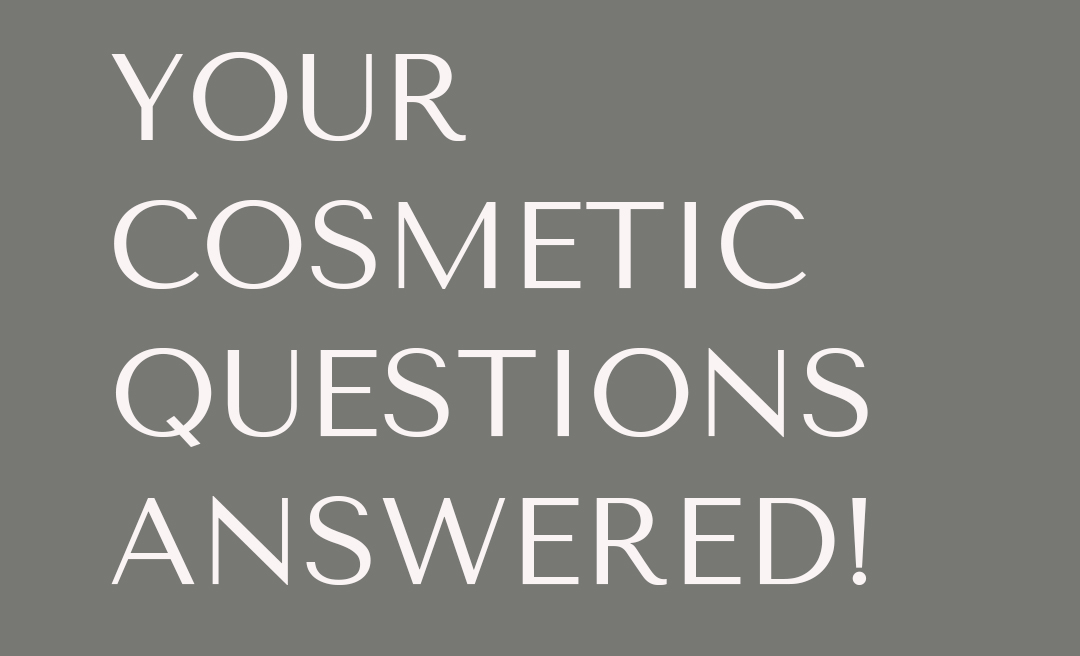 Your Cosmetic Questions Answered
May 4, 2021
You asked, we have the answers to your top cosmetic surgery or procedure questions. No question is too large or small. Got a question? Send…