SOS: Calling All Those Who Love to Sew
December 10, 2020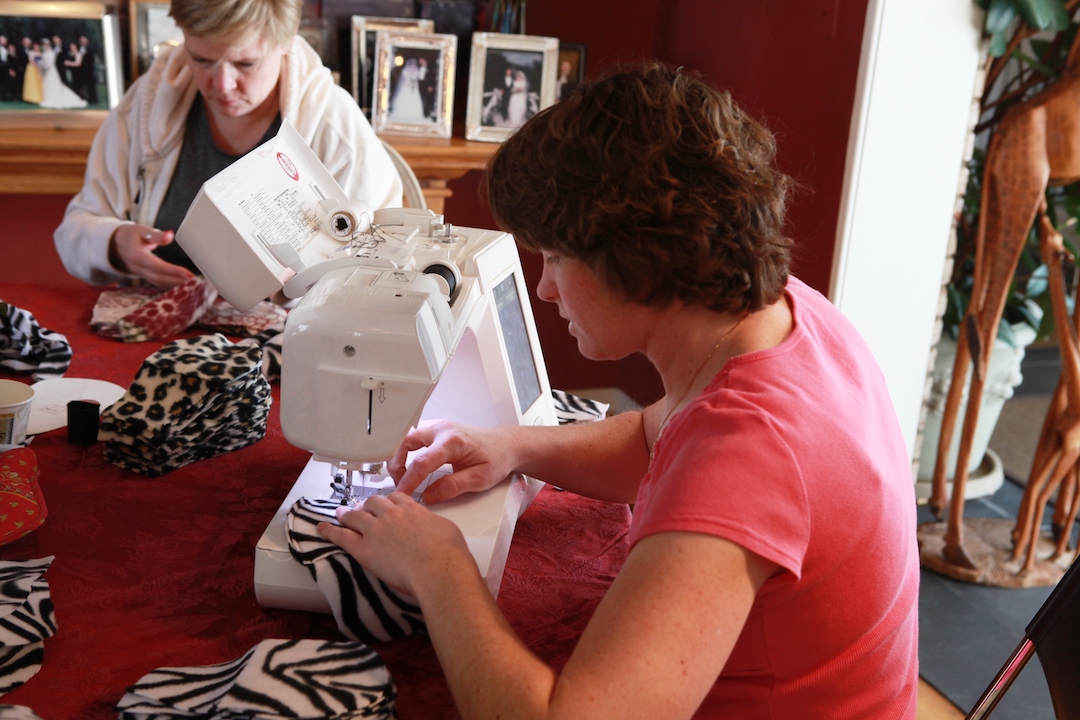 The holiday season is a time for giving, but it's also a time for something else: crafting. December is a prime time for cozy, indoor festivities, and I'm calling on anyone who knows how to sew. This year, I invite you to join countless women who have generously donated their time, energy, and often supplies to create key handmade items for those recovering from mastectomy and reconstruction. Join former patients, relatives, and friends who have become greatly involved in an incredible community of support through giving.
Patients who have used our practice are aware of how simple things make a difference in healing after mastectomy and reconstruction. We provide our patients with handmade items that improve quality of life during recovery as part of the NYBRA Patient Empowerment Program. We're asking our community to step in to help us keep our supply high, so that we can continue to furnish patients with these essential recovery tools.
We frequently receive finished items from places as far as Texas, Pennsylvania, and Florida, sometimes from patients who were treated nine or ten years ago. It doesn't matter where you are or when you were affected by breast cancer, we would be grateful to have your help.
Read on for what we're making and how you can get started!
FemPower Belts
The femPower Belt, designed by Erica Misorek, is an elastic belt with pockets that are specially designed to hold and conceal postoperative surgical drains.
At the time of the mastectomy and reconstruction, surgical drains are placed near the mastectomy site and other reconstruction-related locations. These drains are made of a thin rubber tube connected to a soft, round squeeze bulb with a removable stopper. They remove fluid that can collect inside the body after surgery which can increase the chance of infection.
FemPower Belts help patients manage physical and emotional discomfort associated with drains by keeping them neatly around the waist and concealing them with soft fabric. I'm calling on anyone who can create the fabric pockets that hold drains and/or the elastic belts to which the pockets are attached. Patterns, materials, and additional instructions are available to all interested.
Belt Buddies
Seatbelts can dig under normal circumstances: after surgery, that pressure is extremely uncomfortable. That's why I developed a device that eases potential pain. Patient Empowerment Program participant Linda Marks and her daughter, Chelsey, took the idea and used it to kick off the Belt Buddy project, which lives on today with the help of our community of support. Belt Buddies are pillow-like protective cushions that velcro around seatbelts for protection and comfort.
I'm looking for women who have sewing machines capable of handling velcro and stuffing to make more of these pillows so that women can comfortably ride home from the hospital and to key doctor's appointments.
As a practice, we are full of gratitude for everyone who has contributed and continues to contribute to these vital efforts over the years. I cannot overstate how much we appreciate your commitment to paying it forward.
Finished items can be accepted to Breast Reconstruction.Org, Inc. not for profit, 501 (c)(3). I have some materials, along with resources to purchase additional supplies as needed—pre-approved purchases will be reimbursed.
If you or someone you know is interested in volunteering to help create these critical tools for breast reconstructive patients, please complete this form.
Events