Recipes for Restoration
October 15, 2021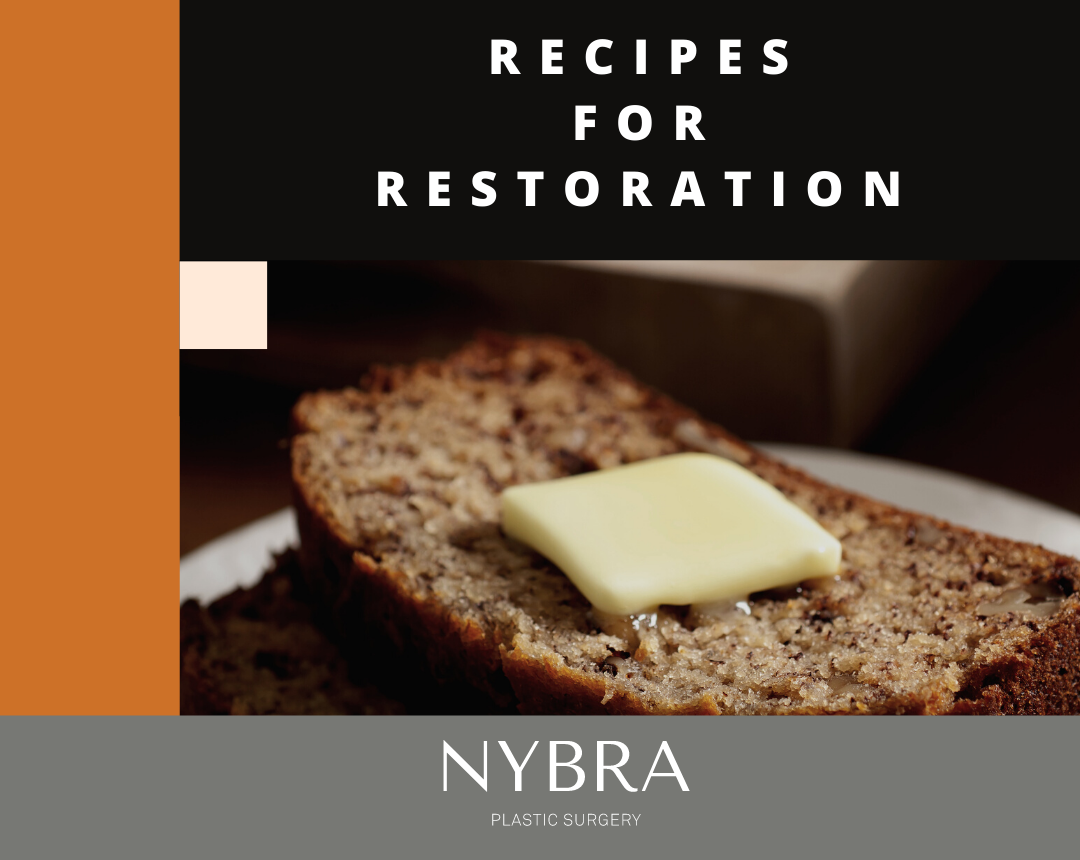 We often talk about the idea of healing from the inside out when it comes to working through emotions. It can also apply to the things we eat. What we put into our bodies affects our emotional and physical wellbeing. I've put together a few of my favorite recipes for restoration. In the coming weeks, I'll be sharing foods that will help nourish your body and lift your spirit. Read on.
—
WEEK THREE: Fish En Papillote (Easy Roasted Fish in Parchment with Vegetables)
'En papillote' means wrapped in a parcel and ensures that everything stays moist as it cooks in its own steam. It makes a simple but tasty dinner main course served with roasted potatoes, quinoa or herbed rice.
INGREDIENTS
6-oz halibut or meaty white fish

carrots, julienne sliced

green and yellow zucchini, julienne sliced

spinach leaves (handful)

red and yellow pepper julienne sliced

small red potatoes cut and seasoned with olive oil, rosemary, salt & pepper

(3) thinly sliced lemons

(2) sprigs of thyme

1-2 tablespoons white wine (optional)

cherry tomatoes (optional)
METHOD
An easy and elegant dish for the most novice of cooks.
On a large piece of parchment paper, place spinach with fish on top. Drizzle with olive oil, salt and pepper. Arrange julienned vegetables on top along with sliced lemons, thyme and, if desired, white wine. Spray with olive oil or one pat of butter. Fold up the parchment around this arrangement like an envelope. Make sure to crimp and seal this envelope otherwise steam will escape.
Bake at 375 degrees for approximately 15 minutes or until the fish is tender. Carefully cut open the packet and serve directly in the parchment on a plate or remove it with a spatula making sure to include the juices.
A healthy and attractive dinner which can be served with quinoa or any other grain. If you're serving this for company, the packets can be prepared ahead of time, placed on a baking sheet and refrigerated until ready to Enjoy!
WEEK TWO: Healthy Avocado Chocolate Mousse
For those chocoholics who crave something sweet! I generally take 2 Tbsps at night to satisfy that sweet tooth (okay, sometimes, 3 tablespoons) You can serve this as desert in a martini glass with some fresh raspberries and a mint leaf to top it off.
Total Prep Time: 5 minutes Yield: 4 servings
INGREDIENTS
Flesh of 2 very ripe avocados (240g) – dice into very small cubes
1/4 cup dark cocoa powder1/4 cup melted dark chocolate chips
4 tbsp milk of choice (I use lactose free, fat free, unsweetened vanilla, chocolate or plain almond milk, or soy milk)
1/2 tsp pure vanilla extract
1/8 tsp salt
Sweetener of choice to taste (I use 6 packets Stevia in the Raw)
Place all in a small food processor and run until smooth. Pour into a covered container and place in frig to set for a few hours and ENJOY! It's heaven.
View this post on Instagram
—
WEEK ONE: Mollie's Super Zucchini Bread
This is the ultimate comfort food and most often, my west coast family asks if I will make it as soon as they anticipate a visit. For those of you who recall the moist Thomas' Date and Nut bread of years past, this is very much like that. Try it by itself or a smear of cream cheese.
INGREDIENTS
3 eggs
2c sugar
3tsp pure vanilla
2 c flour
½ tsp baking powder
1 tsp salt
3 tsp good cinnamon (best if it's Vietnamese cinnamon)
2 c grated zucchini (box grater)
1 c chopped walnuts
2 tsps baking soda
1 c oil (vegetable or canola)
METHOD
a. Grease & flour two loaf pans well or spray with bakers joy.
b. Preheat oven to 350 degrees
c. Mix oil, eggs, & sugar
d. Add vanilla, flour, baking soda, baking powder, salt & cinnamon
e. Add grated zucchini and nuts
f. Pour into 2 greased and floured bread loaves.
g. Bake 350degrees for 55-60 min. Test center with tooth pick at 55 min…if very slightly moist but mostly dry then done.
Cool in pan on rack for 10 minutes, then remove from pan loosening around the edges first. Great with cream cheese. Makes 2 loaves…can wrap one in parchment, then aluminum foil and in a zip lock and freeze.
Enjoy.
View this post on Instagram