Patients Paying it Forward: NYBRA and Full Circle Physical Therapy's FemPower Belt Workshop
March 1, 2023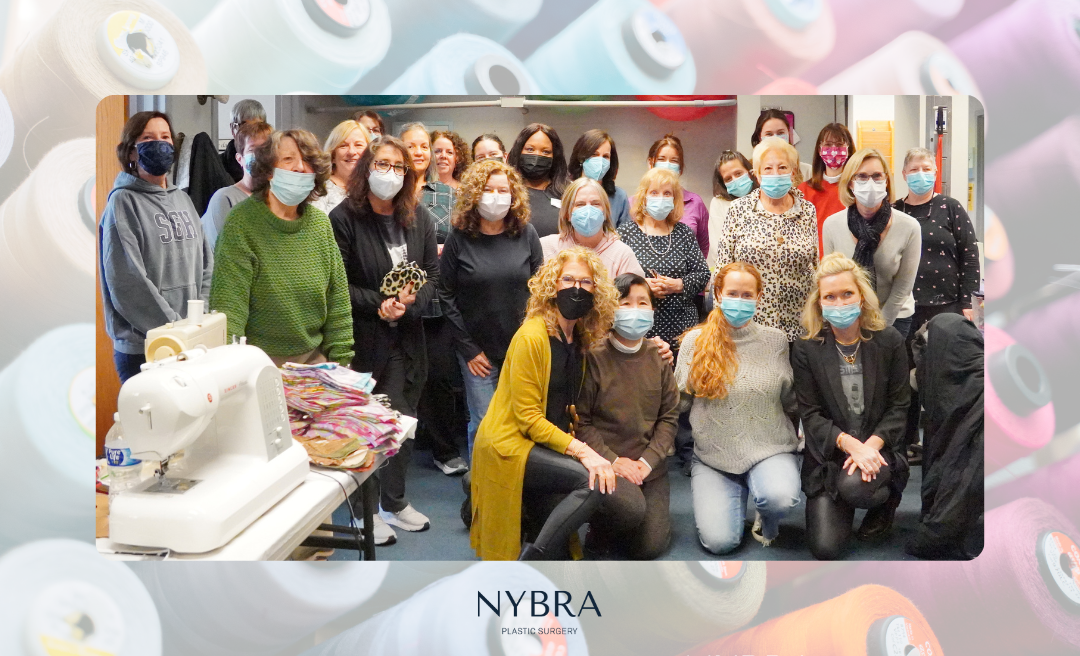 On February 5, 2023, 29 generous individuals gathered together at Full Circle Physical Therapy to help our practice restock a key, handmade item: the FemPower Belt. FemPower Belts were originally designed by Erica Misorek, a breast reconstruction patient who was looking for a way to manage her Jackson-Pratt drains after surgery. These helpful, drain-holding belts are now a staple at NYBRA. Every breast reconstruction patient receives one in their pre-surgical care package, provided as part of our practice's Patient Empowerment Program.
Full Circle Physical Therapy Founder and Director, Diana Tjaden, was kind enough to work with the Clinical Director of the Patient Empowerment Program at NYBRA, Mollie Sugarman, to put together this event. Diana developed the first physical therapy practice dedicated to breast cancer recovery in the State of New York. Our practices have worked collaboratively for many years. This partnership was a natural outgrowth of our shared devotion to breast cancer and reconstruction patients. We have many shared patients, and we work together to fundraise and otherwise improve quality of life for those impacted by breast cancer. Diana and Mollie work closely to monitor patient emotional health as well.
"Diana will give me a call to let me know if a patient is having a rough time. She's just an extraordinary person," Mollie said.
The FemPower Workshop captured that spirit of collaboration and camaraderie between the NYBRA and Full Circle communities. One of Diana's patients, Dr. Ross Tabisel, sourced food, checked in participants, gathered consent forms, made little giveaways, took photos and videos, and otherwise helped the day run smoothly. Participants sat four at a table—some only meeting for the first time that day—and worked with a palpable sense of connection, as if they had known each other for years. The workshop brought together patients old and new as NYBRA Patient Empowerment Program members sought to pay it forward.
"The first person to sign up for this workshop was someone from my first group 14.5 years ago. What's truly remarkable and what's a reflection of the unusually strong community is peoples continued desire to participate and pay it forward. Not only does the character of the staff influence it, the patient empowerment program really facilitates that long lasting connection," Mollie said.
The group was able to create 560 pockets and countless belts. In the coming weeks, we will talk to a few of the individuals who made this happen, including the belt's inventor, Erica. We will revisit their experiences with our practice and the relationships they have formed through the Patient Empowerment Program. Stay tuned for more on the patients who continue to pay it forward!
Blog