Dr. Ron Israeli and Marnie Rustemeyer, CPCP, AAM featured in Digital Guidebook on Diverse Patient Care
February 24, 2023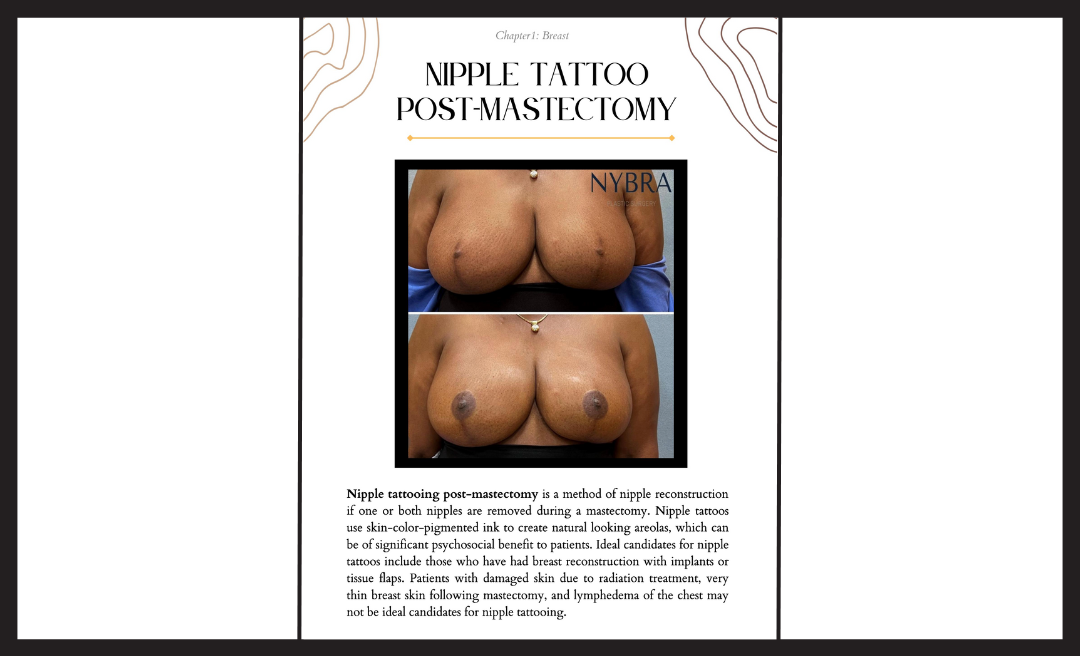 When we talk about breast reconstruction, it is vital to discuss the racial, geographic, and socioeconomic factors that contribute to every patient's medical outcome. At NYBRA, we work tirelessly to promote information and education to help patients advocate for their care. However, there is work to be done beyond encouraging and facilitating research, communication, and self-advocacy efforts among patients. It is also essential for the medical community to strive to move itself forward in service of its patients.
Two of our practitioners, Dr. Ron Israeli and restorative tattoo artist Marnie Rustemeyer, were recently featured in a digital guidebook that aims to help close persistent racial gaps in medical care. The book, In Plain Sight: Normalizing Clinical Presentations in Obstetrics & Gynecology, is a collaborative resource by and for medical trainees at the American College of Obstetrics and Gynecology (ACOG). The trainees who initiated the project aim to put together the material they find their education lacks and advance racial equity in gynecologic and gender-based medicine through its creation.
As the guidebook's introduction states, "people of color have disproportionately worse gynecologic and gender-based health outcomes than white patients." Breast reconstruction is among the gender-based health outcomes impacted by race. Data shows that women of color have less access to breast reconstruction overall. Furthermore, patients of color who are made aware of their options often receive subpar care throughout the breast reconstruction process.
The book features a 3-D nipple areola tattoo Marnie performed on one of Dr. Israeli's DIEP flap breast reconstruction patients. It includes a small statement on the psychological value to nipple reconstruction in patients who have undergone mastectomy. Not all restorative tattooists possess the knowledge or experience to mix the correct pigments for nipple areola tattoos for patients with deeper skin tones. We are extremely fortunate that Marnie has such extensive experience across the entire spectrum of skin tones.
We are proud to have our practice's work held up as an example of a high-quality breast reconstruction outcome for a patient of color. As we continue to extend our education efforts we are grateful to the medical trainees who created this initiative for giving us the opportunity to take part in a project that aims to shift medical culture from within the community.
The guidebook is available here. You can take a look at the whole book or see our work on page 15.
Blog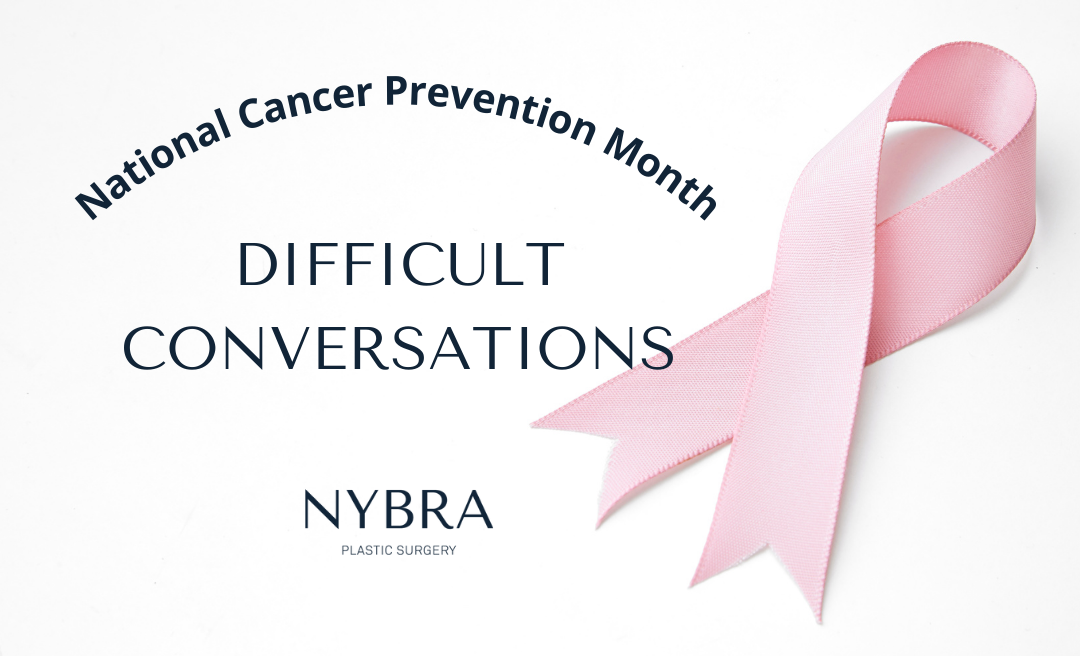 Prevention: Diving Into Difficult Conversations
February 22, 2023
Cancer prevention is an uncomfortable topic. It involves many things that individuals find difficult to discuss: family, lifestyle, bodily health, personal health, and more. Determining…