Got Checked Day Asks: Have You Had Your Breast Cancer Screening?
August 26, 2022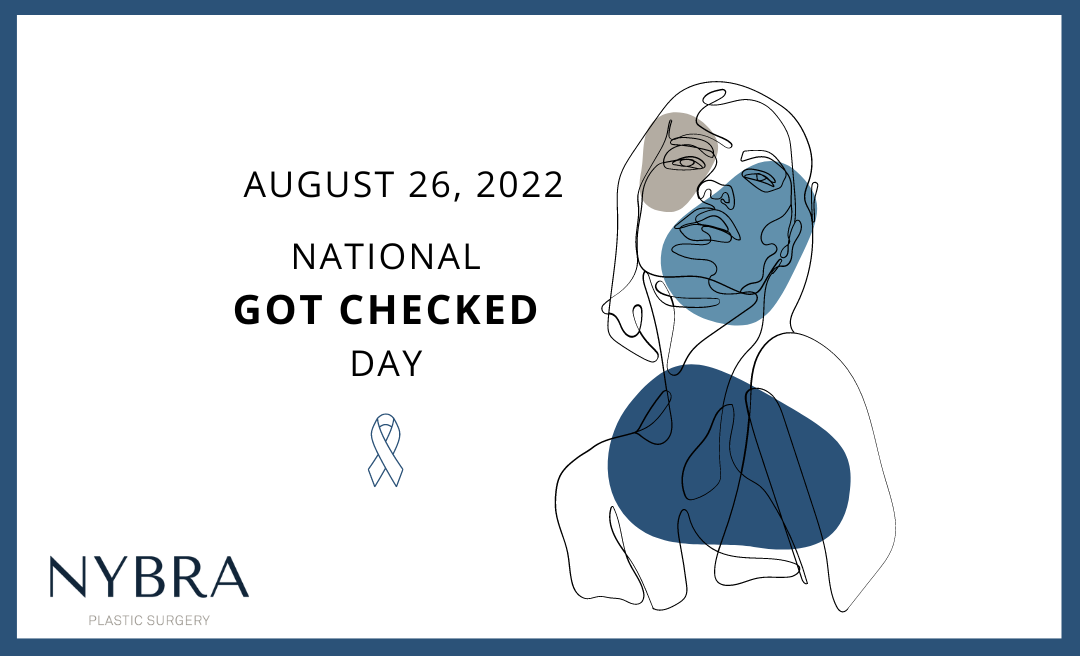 It's the first ever national Got Checked Day, and our patient, Linda, wants to know: Did you get checked?
"There is a need to modernize the message to reach the people we need to," Linda said, as she explained that Breast Cancer Awareness did not resonate with her as a concept. She created Got Checked?, a social campaign and education initiative that aims to activate the fight against breast cancer through targeted education initiatives, rigorous screening advocacy, and fresh legislation.
"Awareness is not active enough. 'Got Checked?' is meant to be a call to action that resonates with everybody. It's a pressing question."
Got Checked Day is an opportunity for people across the country and the world, to not just think about breast and chest health, but act on it. Schedule your mammogram. Perform a breast self exam. With the breast cancer instances rising in younger women and men, Linda's focus is on promoting action. It is one thing to know. It is another thing to use that information to protect yourself.
"Where is the action? The action is in the screening. The action is the lifestyle choices."
In addition to promoting screening, Got Checked? has worked on legislation to lower the age for screening eligibility in New York State and to protect screening access for incarcerated women. Linda was diagnosed with triple negative breast cancer in 2011 at the age of 41. At the time, she was told she was young. As the number of cases in women younger than she was grows, Linda said it's more important than ever to advocate for prevention and education.
Got Checked? created three books, each aimed at a different demographic, to promote chest health at every age. The organization is working with legislators to develop a curriculum as well. This education bill would provide gradual, age-adapted chest health information from elementary school through high school. Linda hopes that early screening education will promote a screening habit for women.
"Right now, women don't have a routine to fall on when it comes to breast health."
Amid this tireless advocacy, Linda spent the past eleven years fighting another breast health battle: reconstruction.
"I went through a bilateral mastectomy in 2011, and I took whatever reconstruction [they first offered]. They put some expanders and then implants in there. I got infections. I lost an implant. It was bad. It was just bad," she said.
On top of the health problems the implants caused, her reconstructive issues took an emotional toll.
"I am so sick and tired of people saying you're 52, who do you need breasts for? It's like you lose your house in a storm, and then the construction company says you should be happy if they give you a couple of bricks. No, you take pride in rebuilding what you had before."
Linda went through several revision and salvage attempts over the years. In 2022, yet another reconstruction ended with infection that progressed to  sepsis. She underwent an emergency implant removal only to develop both pneumonia and COVID at the same time. It was then that a different surgeon referred her to Dr. David Light
"It takes a lot to get me down, but the sepsis and the COVID and the pneumonia did a number on me. Dr. Light gave me my life back."
Linda underwent hybrid breast reconstruction with latissimus dorsi flaps and implants.
"The scars in the back you can barely see them. My breasts look natural, they're beautiful, they're soft, they fit my body. He gave me my confidence back."
Linda said she hoped her experience with Dr. David Light and the Got Checked? campaign encouraged women to self-advocate and seize choices at every step, be it prevention, diagnosis, treatment, or reconstruction.
Dr. Light added, "Linda is one of a kind.  She was diagnosed with triple negative breast cancer and a young age and has been advocating not only for herself but for all women ever since.   Linda is an unstoppable creative force who has truly defined think outside of the box.  She has written children's books, started music labels, and written and passed legislation in New York state all with a common goal of calling women to action and asking if they Got Checked?"
"Whatever your diagnosis, you have to believe that you're the miracle," she said.
And, of course, go Get Checked!
Blog