Charlotte Strikes Again: A Quilter's Continued Commitment to Patient Empowerment
April 10, 2023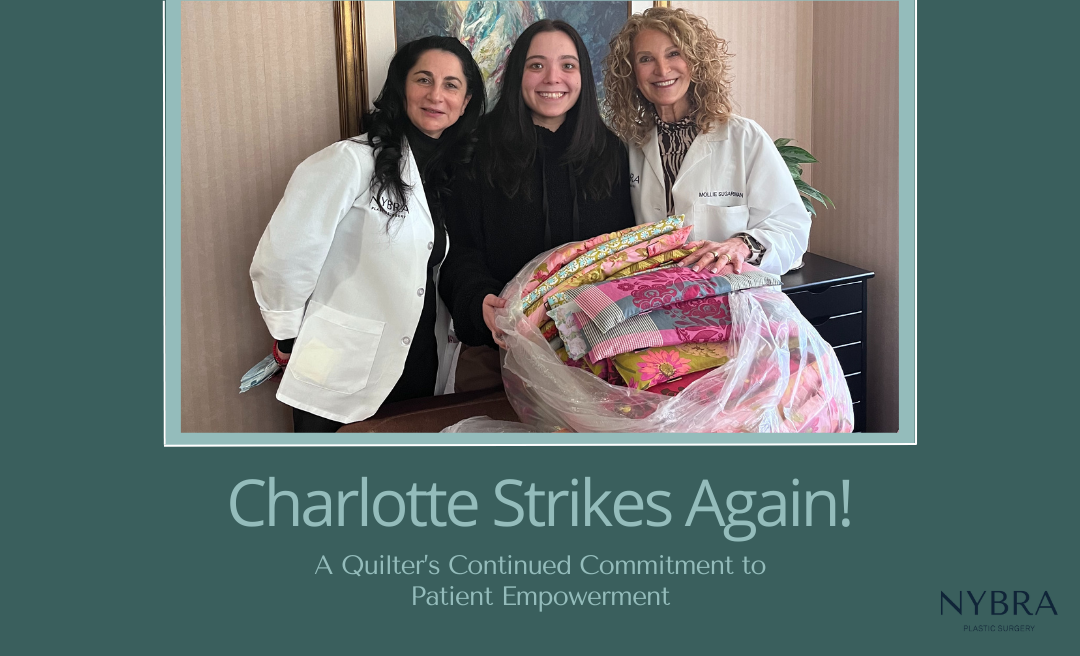 Our incredible patient, Charlotte, has been a constant source of sewing support since she first laid eyes on her own Patient Empowerment Program pre-surgical care package in 2019. Over the past four years, Charlotte—who quilts and sews for recreation—has sewn over eighteen hundred belt buddy pillows, along with countless masks during the COVID-19 pandemic.
Her commitment to other breast reconstruction patients and our practice community has only grown with time. This winter, she sent her niece to our office from Long Island City to deliver yet another abundant supply of belt buddies!
Mollie Sugarman, Clinical Director of the Patient Empowerment Program volunteered, "Charlotte's positive mindset and sense of humor has buoyed her through her journey. We are so very grateful for her incredible generosity and continued support of NYBRA patients."
We are overwhelmed with gratitude for her consistent contributions to patients in need. We spoke to her after a large delivery in January of 2022: read on for more about Charlotte.
Events