A Quilter Brings Her Skills to NYBRA Patient Empowerment
January 23, 2022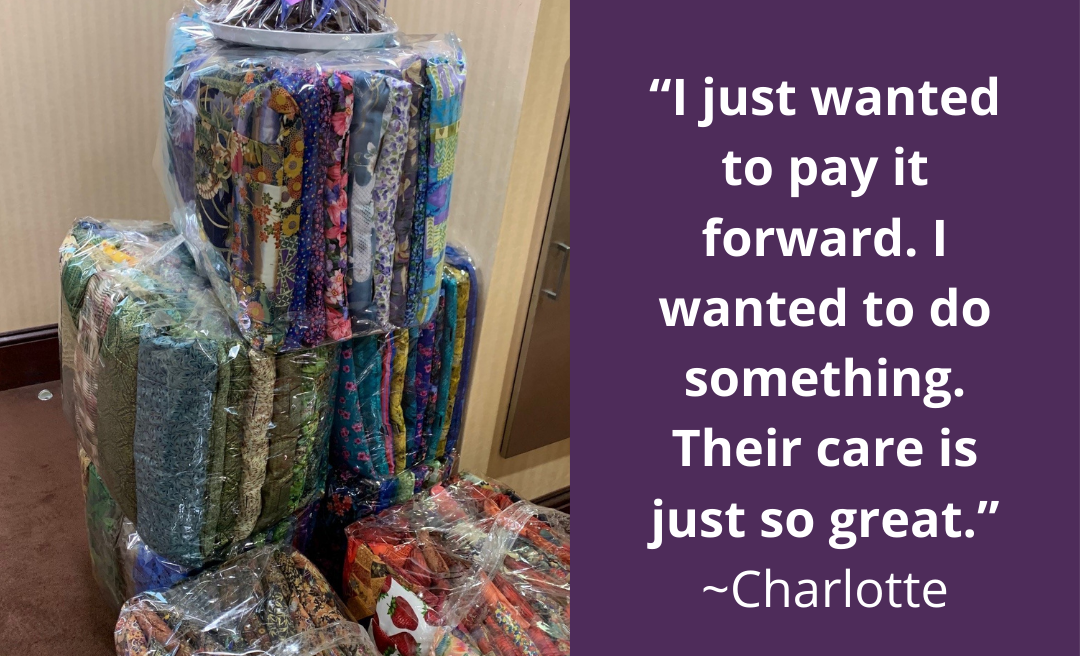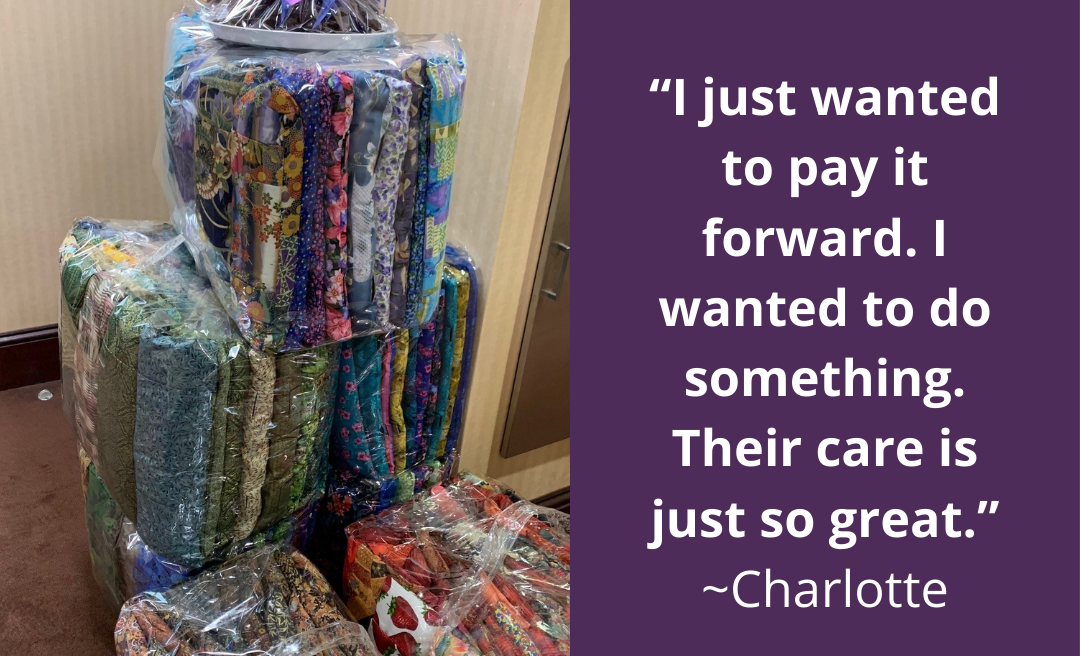 "I believe I've made over 1,000 pillows. I also made over 1,000 masks for everyone," Dr. Ron Israeli's patient, Charlotte, said.
Charlotte had noticed some nipple inversion in 2016, but an unusual prior breast surgery made it difficult to determine the cause of the issue. She decided to have a risk-reducing procedure to take breast cancer off the table. She was referred to Dr. Israeli for breast reconstruction and immediately felt that he was the right fit. Charlotte was so confident in her choice that she made another change to her life.
"He said he wouldn't do the procedure unless I quit smoking, so I quit right then and there."
Charlotte said that prior attempts to quit smoking had failed, but something about making that decision stuck. She took it as a sign. As she scheduled her mastectomy and reconstruction, she had an issue with her insurance. Rather than finding a new doctor, she chose to wait for Dr. Israeli.
In 2019, she finally had the right insurance. Charlotte underwent bilateral mastectomies with expander-implant breast reconstruction in 2019. When her sister brought her home from the hospital, she looked at the seatbelt pillow included in the care package she had received from Patient Empowerment Program Clinical Director Mollie Sugarman.
"I'm a quilter. I said, 'I could make these!'"
After mastectomy, Charlotte found that her weekly visits to fill the expander-implants helped her get to know the NYBRA team. During the holidays that year, she was so grateful that she made goodie bags for everyone who she knew in the office.
As she recovered, Charlotte turned that natural tendency to give and her love of sewing toward making items that could help others. She remembered feeling that she could make the pillows. She also saw the need for cloth masks as the COVID-19 pandemic expanded. Charlotte sprung into action in both areas, sewing countless seatbelt pillows and masks using donated materials and giving them all to NYBRA.
"I just wanted to pay it forward. I wanted to do something. Their care is just so great."
Charlotte continues to make pillows whenever there's need, however, she said that she did not think NYBRA would need to be restocked for some time.
"I loaded them up, so they should be good for a while," she said, with a laugh.
Events