Join Us For: Reclaiming Sexuality During & After Cancer Treatment or Risk-reducing Surgery
April 5, 2023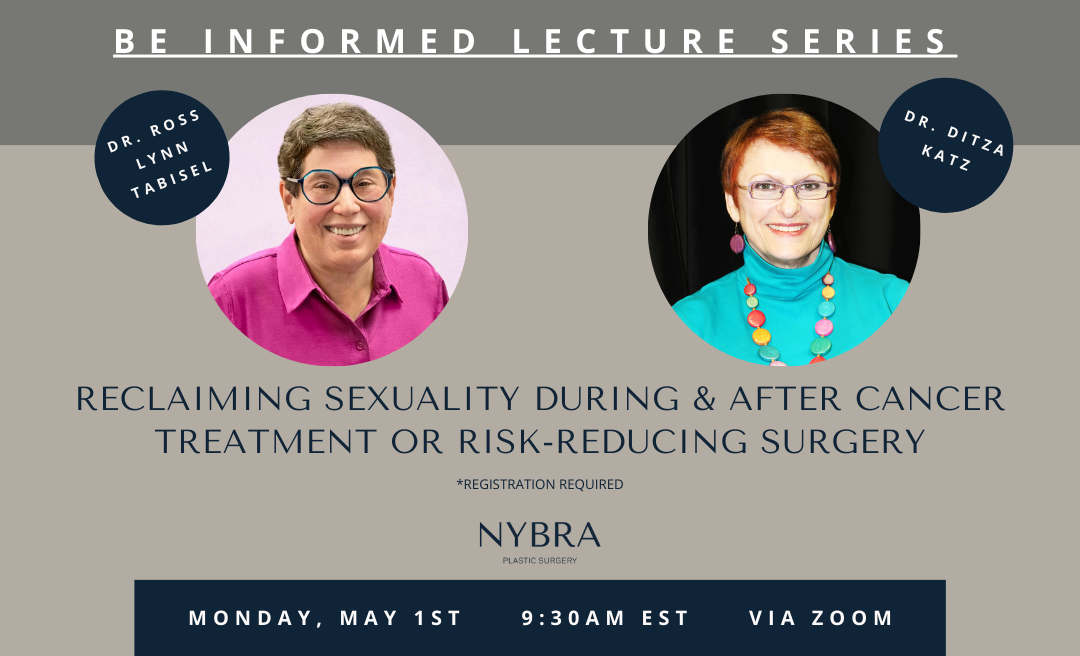 Join us on for our next lecture as part of our Be Informed Lecture Series.
Our guest speakers are:
Dr. Ditza Katz and Dr. Ross Lynn Tabisel
Monday, May 1st at 9:30AM EST
Please join us for this educational session on "Reclaiming Sexuality During & After Cancer Treatment or Risk-reducing Surgery"
ABOUT THE SPEAKERS

Ditza Katz, PT, Ph.D., is the founder of Women's Therapy Center, a practice specializing in urogynecologic rehabilitation, treatment of female sexual dysfunction, breast & female cancer rehabilitation, and management of somatic disorders.
Dr. Katz holds an undergraduate degree in Physical Therapy, a Master's degree in Pastoral Psychology & Counseling, a doctorate in Clinical Sexology, and clinical training in manual therapy and urogynecology.
Ross Lynn Tabisel, LCSW, PhD, is Co-Director of the Women's Therapy Center and a Diplomate with the American Board of Sexology.
She holds a Master's degree in Social Work from Adelphi University, a Post – Graduate Certificate in Psychotherapy and Psychoanalysis from the Institute for the Study of Psychotherapy in New York, a doctorate in Clinical Sexology, and Certificate Training in the area of Sexual Abuse.
Blog