Beth C. Tortolani Foundation to Honor Drs. Randall S. Feingold and Ron Israeli
July 8, 2020
NYBRA founding partners Drs. Randall S. Feingold and Ron Israeli will be honored for their dedication and commitment to women facing breast cancer at the Beth C. Tortolani Foundation's 24th Annual Dinner Dance this October. The event, which was originally set to be held in March, was postponed due to COVID 19.
The Tortolani Foundation supports programs and services that provide resources, knowledge and skills to women and families facing breast cancer. Foundation grants fund initiatives that address concerns for both specific groups, like at-risk minority communities and young women diagnosed with breast cancer, and broader, breast cancer related issues, like physical fitness and mental health after diagnosis.
The foundation, which strives to improve quality of life for diagnosed women, recognizes individuals who act in accordance with its mission. In addition to practicing plastic surgery on Long Island for decades, Drs. Israeli and Feingold co-founded BreastReconstruction.org, a comprehensive online resource for women facing mastectomy. BreastReconstruction.org aims to help women make informed decisions concerning mastectomy and reconstruction, as many do not have access to information on all of their options. Dr. Israeli is also the first plastic surgeon selected for the advisory board of the Adelphi New York Statewide Breast Cancer Hotline & Support Program, and Dr. Feingold serves on the Board of Directors for the American Cancer Society's Eastern Division.
In 2019, the Adelphi NY Statewide Breast Cancer Hotline & Support Program, which provides support services to underserved minority women diagnosed with breast cancer, including bilingual crisis intervention, counseling, advocacy, patient navigation and concrete services for every newly diagnosed patients and their families, was among the programs supported by Tortolani Foundation grants. Other grant recipients included SHARE, whose "Young Women And Breast Cancer" program, which offers services, programming, and networking opportunities to young women diagnosed with breast cancer, and St. Barnabas Hospital, whose "Mobile Mammography Program" provides bilingual breast health education, screening, treatment and following services to women in the Bronx, regardless of their ability to pay.
To learn more about the Tortolani Foundation, visit http://www.bctfoundation.net/.
Events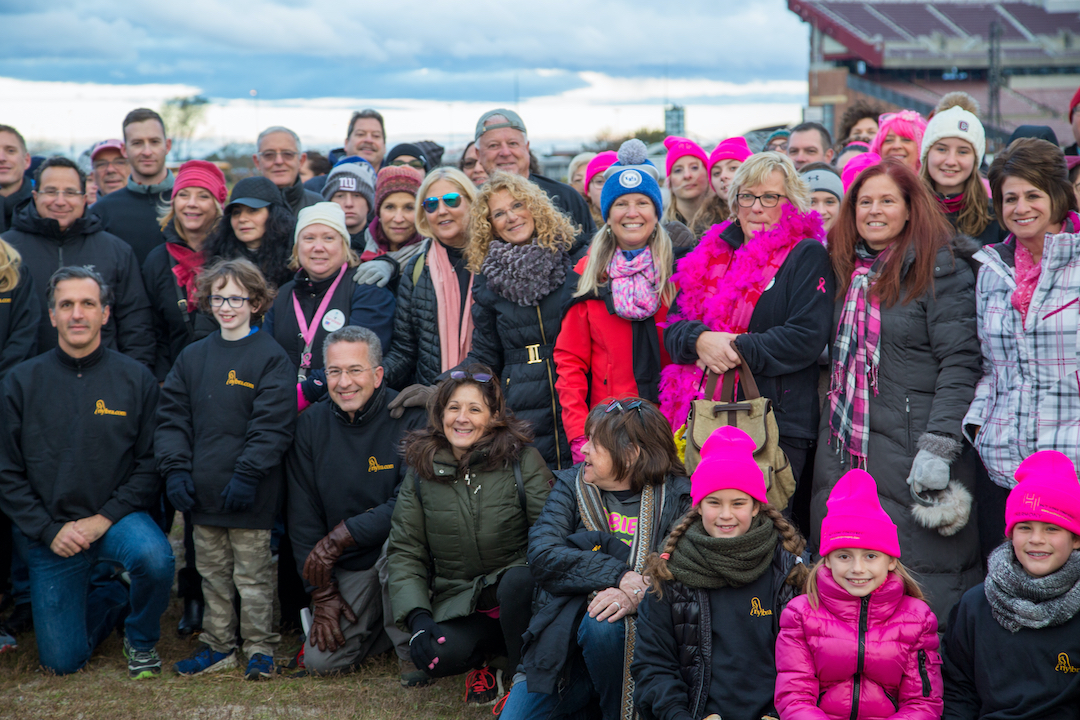 Making Strides Against Breast Cancer 2018
November 1, 2018
At the 2018 Making Strides Against Breast Cancer event, we introduced Project Reconstructed, a project created by NYBRA surgeon Dr. Jonathan Bank that culminated in…