Patient Spotlight: Jenn's Journey Reaches a Calm
November 3, 2022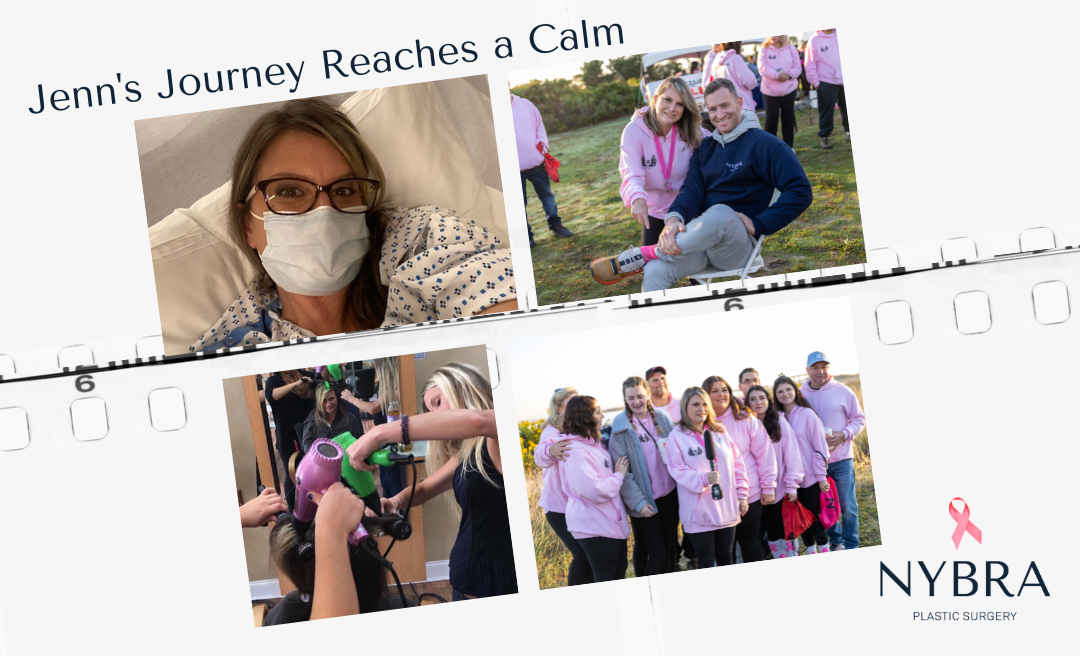 "My journey is ongoing, and if I can help one person or make somebody feel comfortable listening to my journey, then I was successful," our patient, Jenn, said.
Jenn just celebrated her sixth year as a breast cancer survivor, though her reconstruction journey only recently reached a calm. In 2016, she underwent bilateral mastectomies with implant reconstruction that left her in severe pain. Despite diligent physical therapy and self-care, extreme discomfort disrupted her daily life and made her work as a hairdresser challenging.
"I would get pain that was over my cleavage into my right breast. I would get a spasm where you could see my right breast pulsating. The pain would radiate down my right hand. I would have temperature changes, my fingers would change color, and I would drop things," she explained.
To add to the difficulties, Jenn is a mother of three. She said that one of the most challenging parts of managing her pain was that it compromised the time she spent with her children.
"I have three teenage girls. I would come home from work, and I would climb into bed with a heating pad on my back and an ice pack on my chest and cry. I would work, and I would come home and do nothing, because the pain was so bad," she said.
Her husband urged her to retire, but at just 46 years old, Jenn wanted to retain her independence. She also loved her job, which made people feel good about themselves. Still, she said it was really hard for her family to see her in such daily agony.
Failed attempts to address the pain with doctors across Long Island and in Manhattan left Jenn feeling helpless. That all changed when Full Circle Physical Therapy's Clinical Director, Diana Tjaden, asked Jen if she knew about Post Mastectomy Pain Syndrome (PMPS), a chronic pain after mastectomy. Diana referred Jenn to Dr. Jonathan Bank at NYBRA. After considering her options, Jenn chose to have her submuscular implant breast reconstruction converted to implant reconstruction over the muscle. The results were life changing.
"During my surgery he found the nerve that was invading all of this, and a video of the surgery, you can see the pulsating of that nerve, and you can see he fixed it. I woke up, and of course I had surgical pain, but I instantly felt something was different. Every week, I was feeling better and better," she said.
"Taking care of women with chronic post-mastectomy pain syndrome is one of the most rewarding things we do in our practice. We have been expanding our program, learning more and more from treating these patients over the past several years. Collaborating with a multidisciplinary team, including physical therapists and pain specialists enables us to give a more holistic approach to their care," said Dr. Bank regarding NYBRA's efforts that ultimately helped ease Jenn's pain problems.
As time went on, Jenn grew stronger and stronger. She was able to do things with her family after work. She said she felt whole again, like she was getting her life back. Her work performance also crept back up toward where it was before her mastectomies.
"I was doing long haircuts again, I was lifting my arm again, I was getting stronger where I was able to blow out hair. I wasn't able to do that. I'm a very busy, behind-the-chair salon owner. And now, things that were so hard for me to do, I'm doing them again."
When NYBRA's Clinical Director of the Patient Empowerment Program, Mollie Sugarman was asked about her thoughts, she shared that, "Jenn possesses the tenacity and resiliency to reclaim life post-mastectomy. Her generosity of spirit represents NYBRA's incomparable community of support and the desire to pay-it-forward to those first beginning the challenge of a diagnosis. We thank her for her commitment to others."
Now, a year after her surgery, Jenn is already giving back. She has started doing complementary haircuts for individuals who are going to lose their hair during chemotherapy. She and her daughters have also become involved in fundraising efforts to help women access cold-capping, a tool that helps some chemotherapy patients keep most of their hair during treatment. Overall, Jenn said her goal is to help people look and feel good during treatment and to reduce the fear surrounding cancer diagnosis and treatment.
"Even if that means shaving their head for them or getting their family involved in shaving their head to make it less scary. It's not just the person that's going through cancer, it's the entire family. That entire family goes through cancer. It affects everybody."
Blog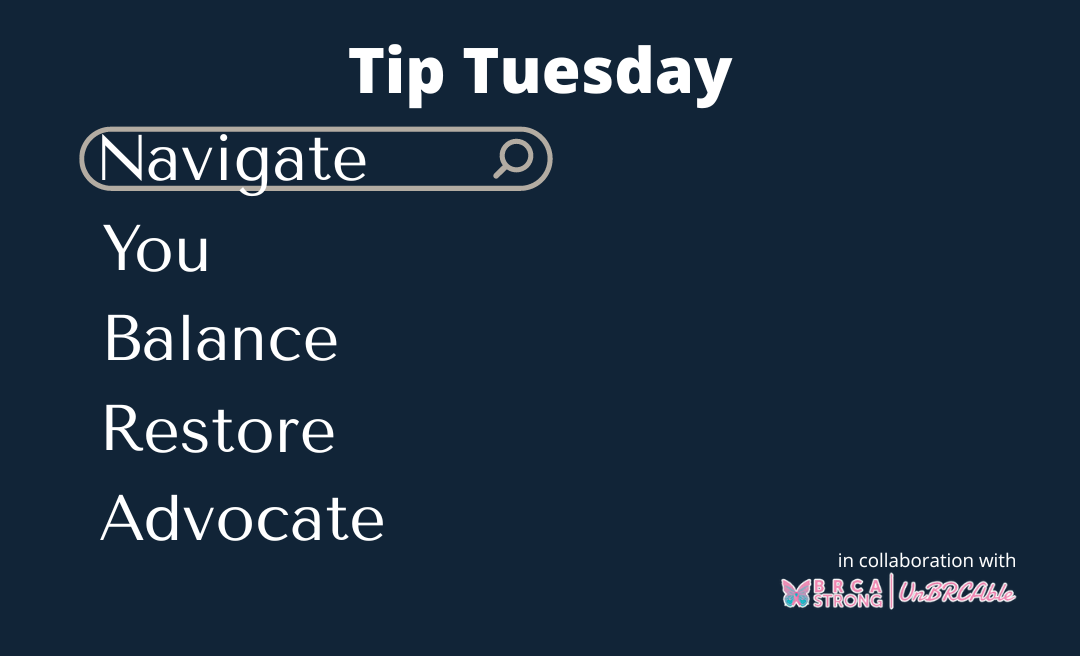 Tip Tuesdays for Breast Cancer Awareness Month
November 1, 2022
The five surgeons of NYBRA Plastic Surgery, in collaboration with BRCAStrong, shared a helpful tip each Tuesday during Breast Cancer Awareness Month. Read along below…