Our Patient Was Featured on News 12
October 25, 2020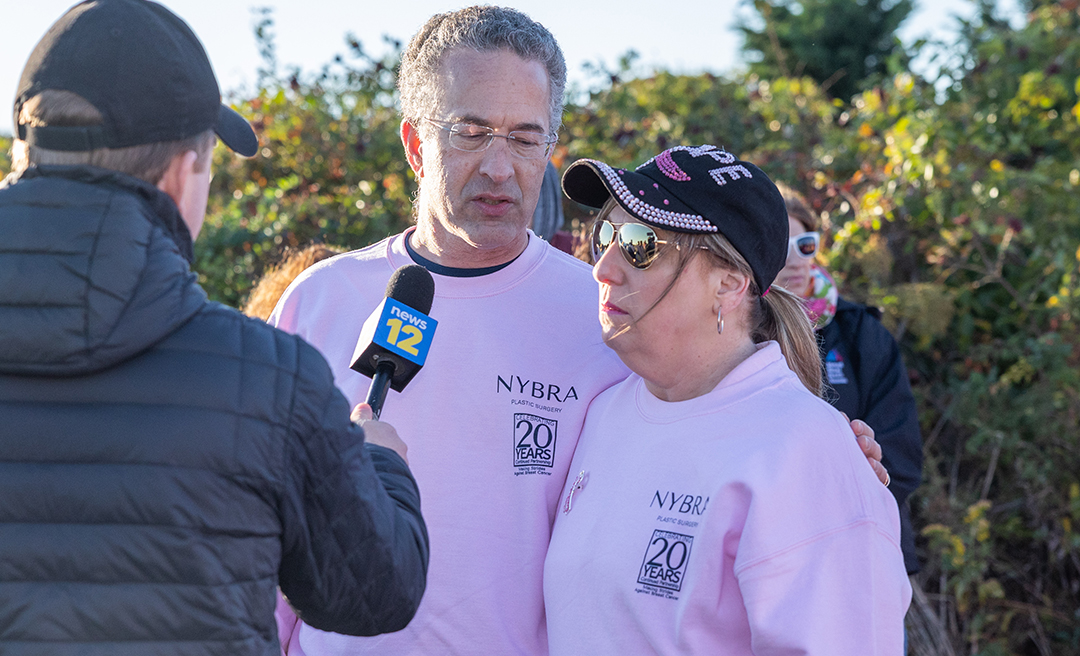 Last week, Dr. Israeli told the world about his intrepid patient, Laurie, who decided to create a Making Strides of Long Island team after she had had the kind of year that might keep the average person from leaving home. Laurie had bilateral mastectomies with DIEP flap breast reconstruction and many tough complications.
True to her word, Laurie came out to walk on Sunday, surrounded by friends and teammates. News 12 Long Island caught wind of what she had been through and how committed she was to helping other women while still in recovery herself and asked her to speak. Her indomitable spirit was captured as part of News 12's Making Strides Against Breast Cancer coverage! We're so proud of her, the work she's doing to uplift other patients, and her willingness to stand up and speak publicly about breast cancer.
Check out the segment here! You can also read Dr. Israeli's blog post for Laurie's full story and to learn how to contribute to her fundraiser.
Blog