Mental Health Awareness Month
May 1, 2023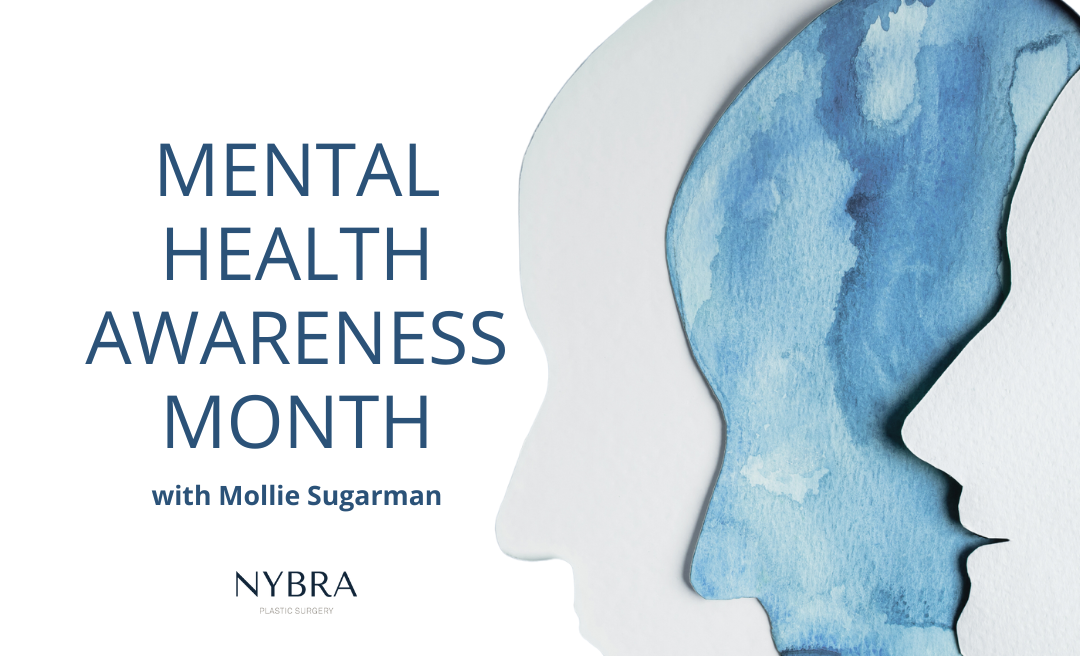 This week marks the beginning of Mental Health Awareness Month. Mental health is one of the most important elements of cancer screening, treatment, and recovery. The Patient Empowerment Program at our practice aims to address these concerns through a multi-modal approach that offers support and guidance when it comes to the emotional needs of patients and their families every day. Over the course of the month, Mollie Sugarman, the Clinical Director of the Patient Empowerment Program, will be sharing some thoughts on how a breast cancer diagnosis, the identification of a harmful gene mutation, and breast reconstruction impact patients mentally and emotionally.
Mollie will tap into her clinical training and patient experience at NYBRA to address topics like the nonlinear nature of grief and healing. She will share tools and strategies that you can use to assess and improve your mental health, coupled with strategies to give yourself space and permission to move through your feelings naturally. Her insights will also address some of the stigmas associated with seeking mental health assistance, including those that come from within or from people who are close to you.
It is important to note that this series and any advice or tools we share in the series or on our site is not intended as a substitute for individualized, professional mental health care. While online resources are valuable and friends and family can be of significant support, it is important to be open to seeking a neutral professional who can assist you in processing your emotions and experiences productively. If you find yourself working through prolonged episodes of fatigue or sleep disturbances; persistent feelings of hopelessness, worthlessness, or guilt or disinterest in things you once enjoyed, it is particularly important to consider counseling. Remember that seeking help is a mark of strength and often the first step in making healthy changes. Please reach out to a trusted medical provider to discuss how you have been feeling.
News