NYBRA Is Seeking An Experienced Medical Office Receptionist
April 28, 2023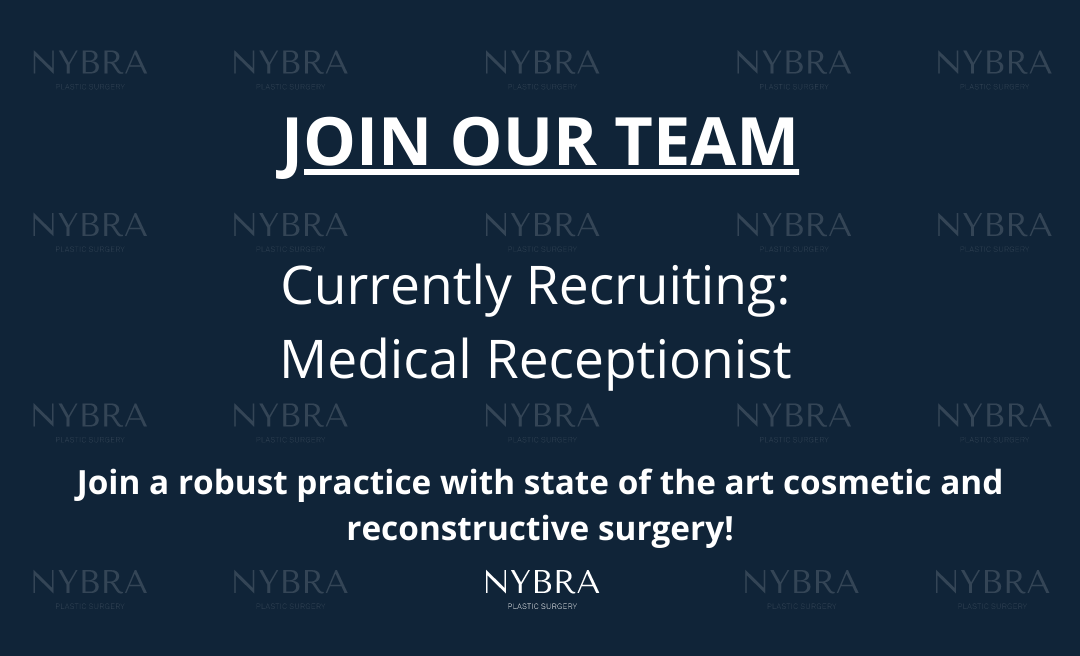 Our administrative team is growing, and we are hoping that you can help! NYBRA is seeking experienced Medical Office Receptionists to join a robust practice offering state of the art cosmetic and reconstructive surgery.
Working in our office is more than a job; it is a career that transforms lives everyday. We believe it is vital to find like-minded, hard-working individuals who are dedicated to compassionate, whole-patient care for our reception area. One of NYBRA Plastic Surgery's most unique and powerful features is the community that surrounds our practice. Every day, you show us what a tremendous resource you are through your support of one another and the larger breast reconstruction community. That is why we are reaching out to you as we expand our talented staff.
We are looking for a stellar multi-tasker with strong customer service or sales experience and an eye for detail. The right candidate should be proficient in Microsoft Office with excellent keyboarding and communication skills, including writing and editing. The position comes with great benefits, including scheduled PTO and holidays.
If that description sounds like you or someone you know, we would love to hear from you! Learn more about the role and how to apply here.
Blog