Making Strides Against Breast Cancer Officially Kicks Off on Long Island
August 12, 2022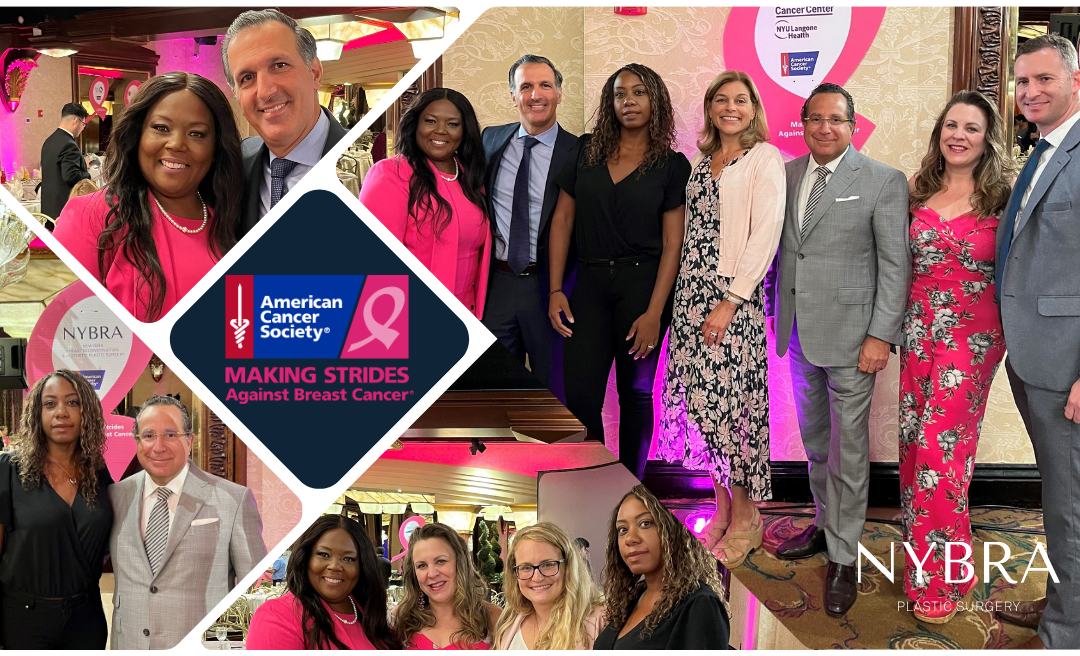 All of Long Island is getting excited about this year's annual Making Strides Against Breast Cancer walk at Jones Beach. The walk itself may not be until October 16th, but as the summer is winding down, the breast cancer community is gearing up! A few members of the NYBRA community were pleased to join the official Making Strides Against Breast Cancer Long Island Kickoff Breakfast at Crest Hollow Country Club on Thursday, August 11th.
The breakfast was a celebration of hope and camaraderie as Drs. Randall Feingold, David Light, and Jonathan Bank stood beside their patients, Lilith, Lexy, and Michele, ready to soak up the energy of the day. Stacey Sager of ABC News 7 discussed her breast cancer journey. She shared her experience with facing a breast cancer diagnosis in her thirties and ovarian cancer in later years and ended with a statement that captured the morning: "Hope remains stronger than fear."
We were honored that Lilith, Lexy and Michele all had the opportunity to share their experiences in front of the group. They reflected on the importance of organizations and practices like the American Cancer Society and NYBRA Plastic Surgery and the inspiring and uplifting communities they foster.
Dr. Bank's patient, Michele, who received treatment for Stage IV breast cancer, said that Making Strides offered hope for a cure and the kind of community that patients really need.
"The Making Strides Against Breast Cancer initiative raises funds for new treatment and hopefully eventually a cure one day. I have met so many inspiring brave women through this community who gave me courage to pursue my dreams and do things that I kept pushing aside that I probably wouldn't have done before my cancer diagnosis," she said.
Lilith, who shared her genetic risk factors and DIEP flap reconstruction experience with Dr. Feingold in the PBS documentary "Inheritance", reflected on her experience with risk-reducing mastectomies and reconstruction. She explained that knowing her options was a critical component of her decision to be proactive.
"I had a choice to monitor or to take action, and I was able to do that without compromising my body or my reflection. I think the more we are aware of our options, the better equipped we are to make the healthy choices for our lives."
Surrounded by doctors, patients, and thrivers, Dr. Light's patient, Lexy, said she was simply filled with gratitude.
"Thank you so much for reconstructing me [Dr. Light]. I'm so grateful for your expertise.  Thank you, Mollie and Sisterhood of Support, and my NYBRA family. I love you all.  And thank you ACS, it's been an honor to stand before you this morning," she said.
Read more in a recap article by Newsday and watch the full program on Facebook here!
Blog