Making Strides 20th Anniversary Recap
November 21, 2021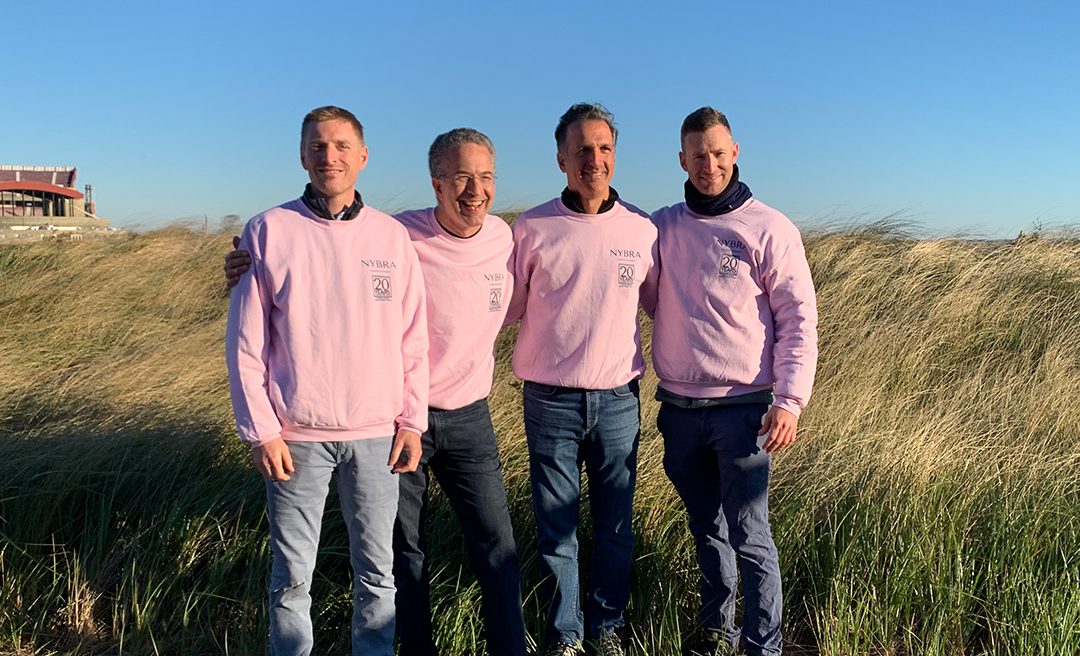 This year, marked the 20th Anniversary of NYBRA's relationship with Making Strides of Long Island. We once again gathered on a chilly morning at Jones Beach, before sunrise, to walk against this disease together. In addition to celebrating two years of partnership, we also celebrated dozens of reunions and triumphs.
It was an action-packed morning full of much-awaited hugs between patients, friends, and doctors who had not seen each other in person throughout COVID. The doctors shared what this twenty year milestone means for them. 
NYBRA doctor, patient, and colleague initiatives converged beneath our tent on Sunday morning. Dr. Jonathan Bank spread the word about his new book, Before the After, which benefits Making Strides. Dr. Ron Israeli's patient, Laurie, was featured on News 12 Long Island. Physical Therapist, Diana Tjaden spoke about her role in Breast Relief. Dr. Susan Palleschi and her daughter, Gianna, came out to talk about Gianna's organization, Pink Pom Pom. We were delighted to see so many helpful faces. 
See below for some photo highlights from the day!
Blog