Treating the Whole Patient Means Supporting Caregivers, Too
November 20, 2021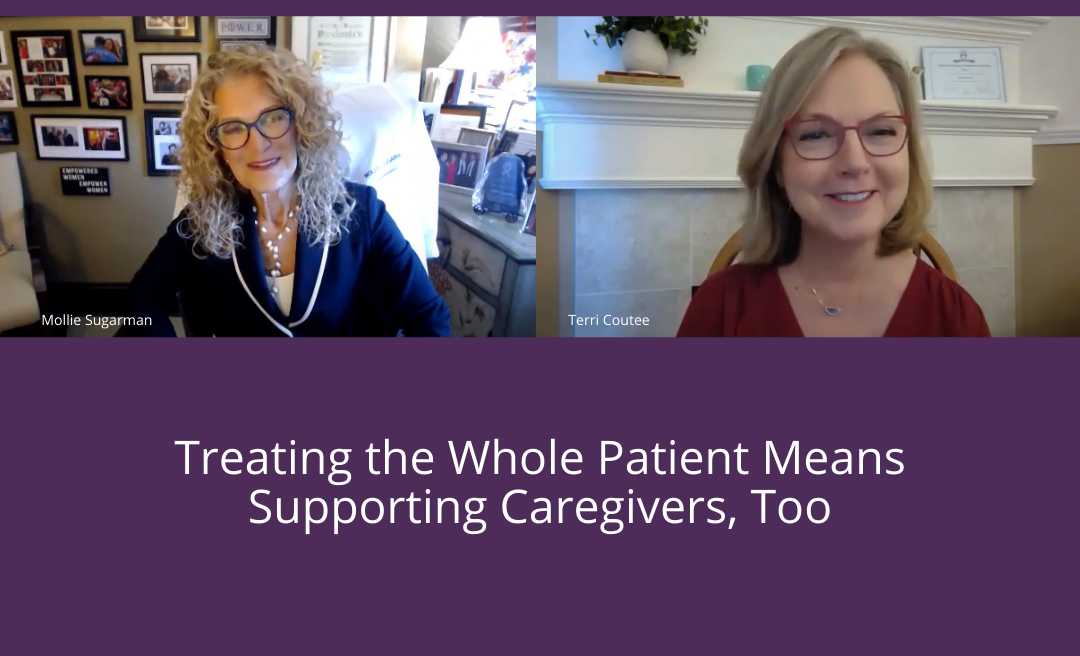 It's National Caregivers Month, a time to recognize and honor those who prop us up when we're in need.
"Partners, I truly feel, are the forgotten parties in this whole process. There is no book [manual] to which they can refer," Mollie Sugarman, Clinical Director of the Patient Empowerment Program said in a conversation with DiepC Foundation Founder and Director, Terri Coutee, on the organization's educational channel.
Mollie dug deep into the roots of NYBRA's Patient Empowerment Program and how the practice's integrated approach not only helps patients find and access resilience and support but also helps their caregivers stay available, connected, and supported themselves.
Watch the whole conversation here, or read on for a few highlights!
It's important to check in with partners and caregivers.
"About twelve years ago, I went into a room with a patient who was there for her pre-op exam, and I took a look at her husband's expression. This was the second time that I was meeting him and his expression was one of devastation. She had been diagnosed with a very aggressive and advanced form of cancer. And I looked at him and said 'how are you?' and he stepped back with surprise and said, 'you're the first person to ask me that,'" Mollie said.
She underscored the importance of doing more than urging partners and loved ones to be strong. They often need opportunities to work through their feelings and connect with other people going through similar things. Mollie said that Men's Breakfast Group was key to the emotional wellbeing of the man in the story.
"For six years, every month he was there and in between, he was connected to the other men who really embraced him. Very sadly, his wife passed. One of the things that was most poignant at the funeral was that every single male who had been part of his men's breakfast meeting was there to support him at the funeral."
According to Mollie, those types of bonds are not unusual among caregivers who become involved with the PEP.
Open-ended programs, like those run by NYBRA, give patients and caregivers the room to grieve and heal on their own time.
Mollie explained that it wasn't unusual for patients and their partners to feel the emotional realities of what they'd been through months or years after healing physically. Providing programs that do not impose time limits gives those patients a safe place to go when they're ready to process.
"Loss and grieving are not done in any timeframe or any order. And when someone is newly diagnosed, they robotically go from this consult to that consult to this diagnostic, and sometimes the only way that they can do that is to keep the emotional component at bay."
When the medical community supports its patients, they're able to support one another, too.
"It is not unusual, for example, in my Sisterhood of Support groups or in my Men's Breakfast meetings for individuals to be newbies who are first starting the process to those who may be a week out, six weeks out, four years out, twelve years out," Mollie explained.
That support among patients promotes optimism among new patients and gives veterans a sense of ownership and an opportunity to give back.
"This is both invaluable and inspiring to the new patient. The community of patients really instills a feeling that the new patient is not alone and that they will be supported along the way."
Blog