Join us for "What Does My Diagnosis Mean?" Lecture on June 6th
April 28, 2022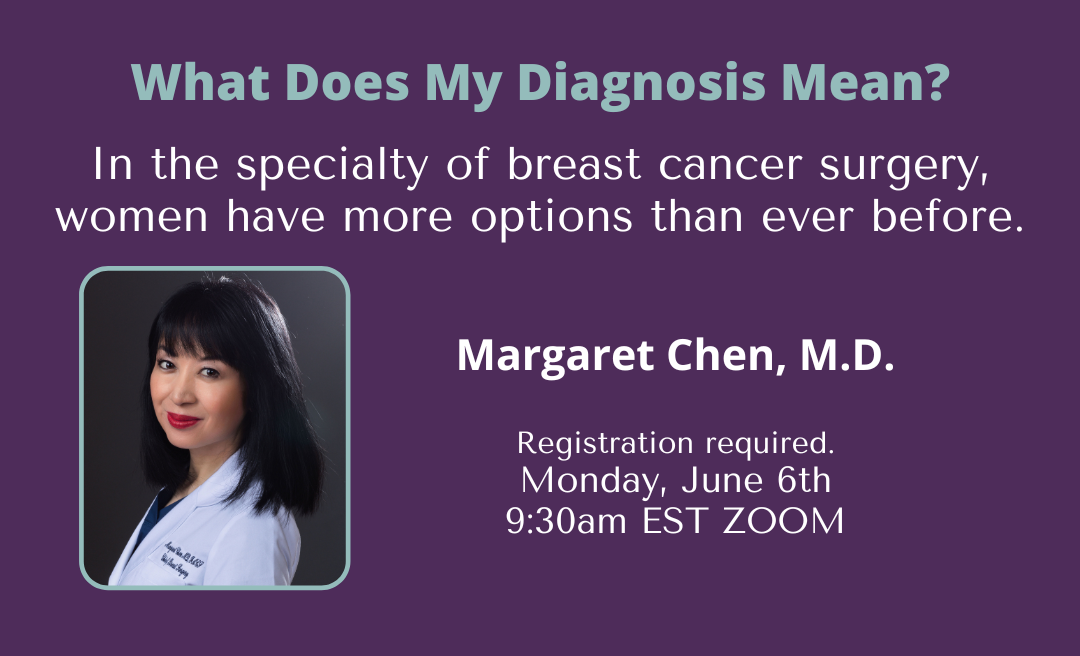 Join us on for our next lecture as part of our Be Informed Lecture Series.
Our guest speaker is:
Margaret Chen, M.D.
Please join us for this educational session on breast cancer diagnosis and treatment: In the specialty of breast cancer surgery, women have more options than ever before. They're living longer and fuller lives. This presentation will also explore the different aspects of staging a diagnosis.
ABOUT THE SPEAKER

Dr. Margaret Chen is a highly experienced breast surgery specialist, having been in practice for over 17 years. As a strong advocate for patients' quality of life, Dr. Chen is always sensitive to patients' needs and devotes much care to minimizing invasive therapy. This is evident in her practice of a wide range of surgical services, including hidden scar breast surgery and nipple sparing mastectomy, as well as her publications of clinical trials on using laser to treat breast tumors.
—
The Be Informed Lecture Series is brought to you by NYBRA Plastic Surgery's Patient Empowerment Program. Our monthly Be Informed Lecture Series provides patients with information and insights that are useful at every stage. Experts in the community come to NYBRA to give pro bono lectures on a range of topics, including genetic mutations, dietary insights, and the latest surgical techniques.
Events