Join Us For "Breast Cancer Surgery: Choosing What is Right for You" on February 6th
January 13, 2023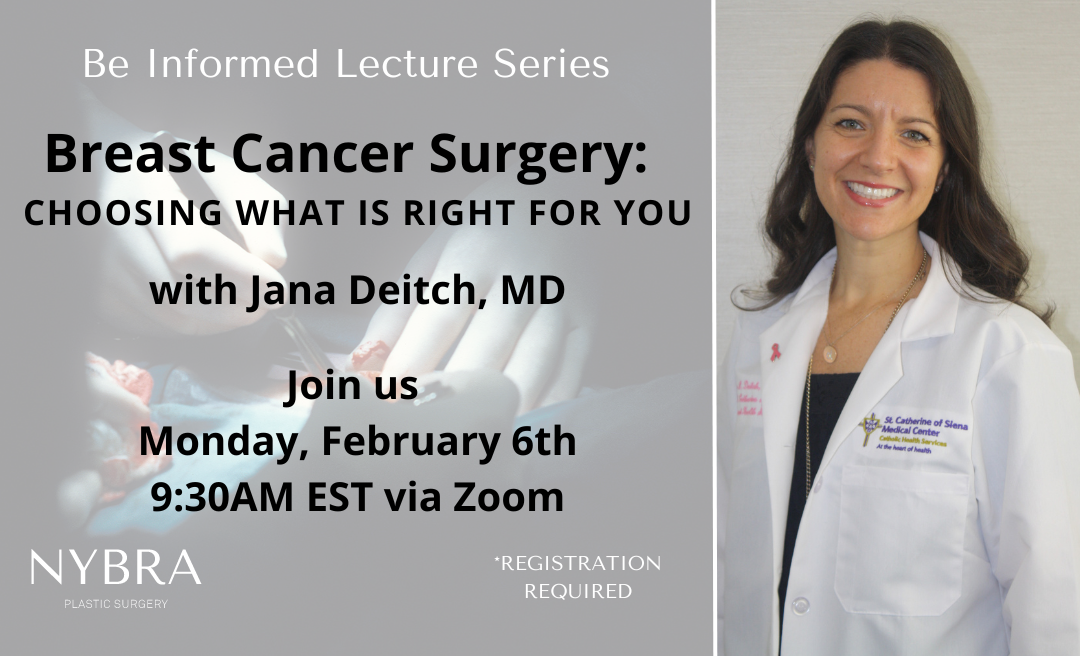 Join us on for our next lecture as part of our Be Informed Lecture Series.
Our guest speaker is:
Jana Deitch, MD
Monday, February 6th at 9:30AM EST
Please join us for this educational session on "Breast Cancer Surgery: Choosing What is Right for You."
ABOUT THE SPEAKER

Jana L. Deitch, M.D., FACS is the Medical Director of the Breast Health Program – a division of Siena Women's Health, at St. Catherine of Siena Hospital in Smithtown, an NAPBC ACCREDITED PROGRAM.  Dr. Deitch is a Board Certified, Fellowship Trained Breast Surgical Oncologist who practices at 48 Route 25A, Suite 301, Smithtown, NY.  She completed her general residency at Maimonides Medical Center and completed a breast surgical oncology fellowship at Beth Israel.  She is a member of the American Society Clinical Oncology, American Society of Breast Surgeons and American College of Surgeons. She has been with St. Catherine nearly 5 years and continues to develop our Breast Health Program with the newest diagnostic techniques in the treatment of breast cancer.
Blog