You Can Go On – Strength and Peace with the Past
January 9, 2023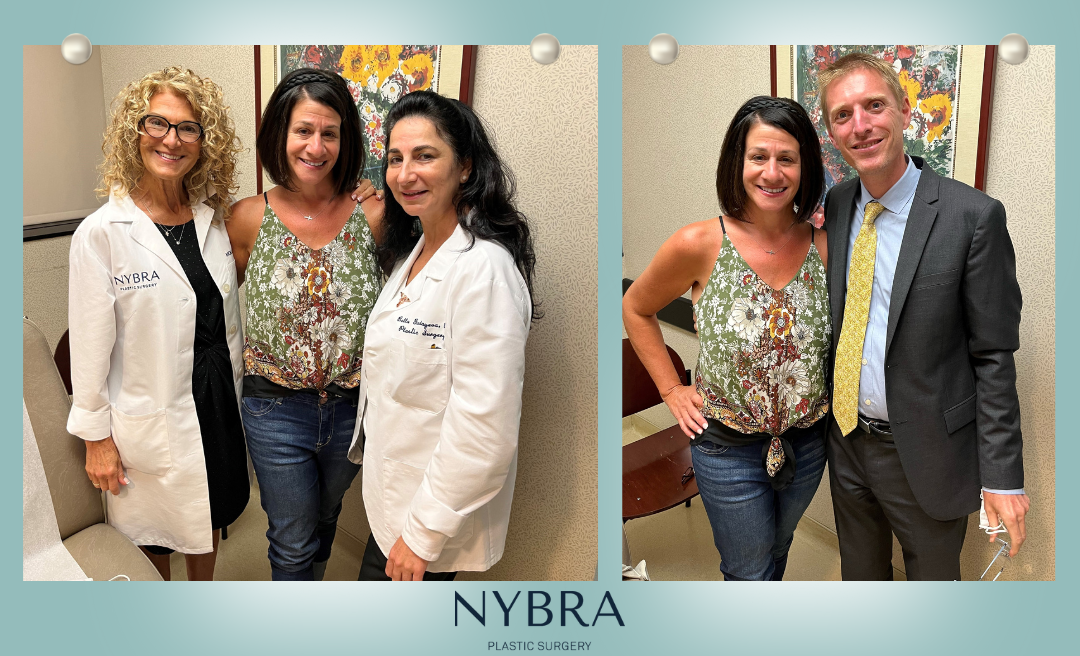 "I was diagnosed at the age of 30 with Hodgkin's Lymphoma, and it came at a very, very devastating time of my life," Lynda began.
Lynda had lost her mother just six months earlier. This marked her first major health scare without her support. Recently married and working as a nurse at St. Francis Hospital, Lynda took a leave of absence and underwent nearly six months of radiation treatment for Stage I Hodgkin's Lymphoma in 1996. She explained that she chose radiation over chemotherapy to mitigate the potential negative impact of treatment on her fertility.
Her efforts proved effective: Lynda went into remission, and she was able to fulfill her dream of becoming a parent. Life moved on with close monitoring, as the mantle radiation she received carried a high risk of secondary breast, lung, and skin cancers. She tried not to spend too much time on those concerns day-to-day.
"It was always in the back of my head. I did worry about this breast stuff, but I didn't let it overpower my life," she said.
Lynda had very dense breasts, which meant that her routine scans often resulted in biopsies. For over a decade, those biopsies remained consistently benign. However, in August of 2017, a regular mammogram found something else. She said she knew it was different from the benign cysts shown in the past the very moment it was flagged.
"The mammography tech just had this look on her face. I could tell that something was wrong."
A biopsy of a spot deep within her breast tissue came back positive for DCIS. Given her history, her only option was to undergo a mastectomy and natural tissue reconstruction. Her breast specialist referred her to Dr. Peter Korn, who recommended DIEP flaps, as Lynda's prior radiation meant that she was not a candidate for breast implants.
Lynda was so happy with her results that she now considers her limited options a blessing in disguise.
"This practice saved my life, so I did make it a vow to help as many along this journey as I possibly could, and that's really been my mission. Besides being cancer free and having my lymph nodes clear, you worry about what you're going to look like after a mastectomy. I'm here to tell people that you can go on and you can have your womanhood and you can become whole again."
In the five years since her breast cancer diagnosis, Lynda has fulfilled that vow of service within the NYBRA community. She remains an active participant in the Patient Empowerment Program and even continues to be a part of the Patient-to-Patient Caring Team which puts recovered patients in contact with new patients who are considering the same surgery. She encourages anyone who has been diagnosed with cancer to understand that emotional recovery is a long-term process, especially if your initial diagnosis happens early in life.
Mollie Sugarman, Clinical Director of the Patient Empowerment Program volunteered, "Lynda's positive mindset has buoyed her through her breast cancer process. We are so grateful for her willingness to continue to share her experience with newly diagnosed women and how she quells their anxiety."
"One of the gifts of surviving—if you can call them gifts—is that you can't really be bothered by the nonsense. I refuse to let the negativity of this world bring me down. You don't have time. Your life is precious. It's very hard to be young and diagnosed. Never minimize the anxiety and the fear of being a young cancer survivor. What I can tell you is that each passing day, you get more strength and peace with the past."
Blog