Join Us For "Anti-Cancer Nutrition for Optimal Weight & Breast Health" on January 9th
December 12, 2022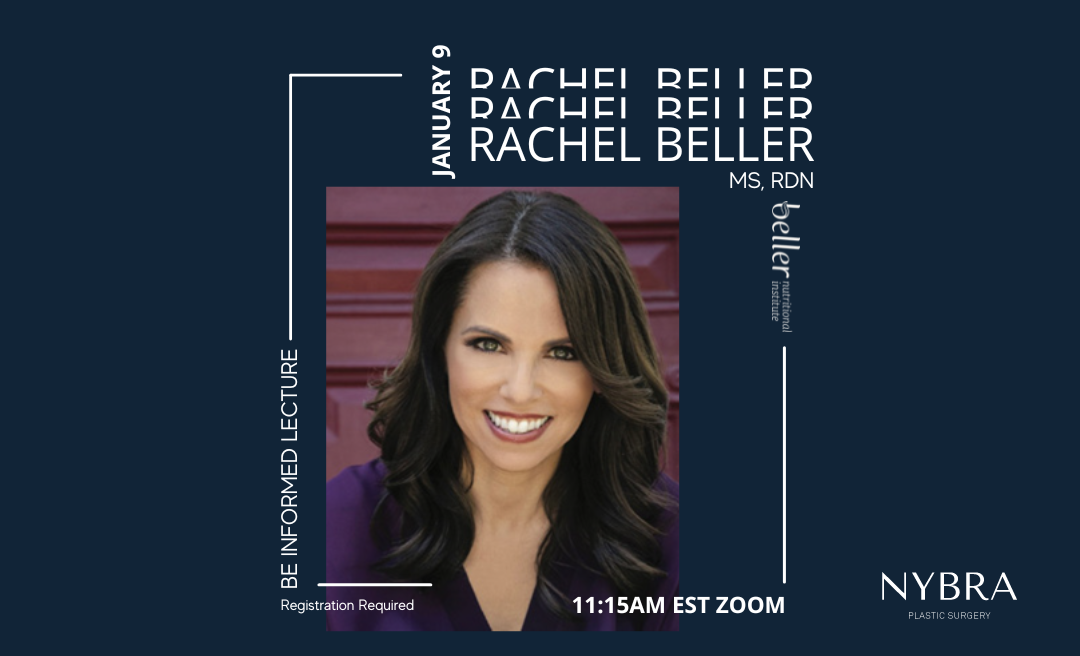 Join us on for our next lecture as part of our Be Informed Lecture Series.
Our guest speaker is:
Rachel Beller, MS, RDN
Creator of the Beller Method™
Celebrity weight management & breast cancer nutrition expert
NEW TIME:  11:15AM EST
Please join us for this educational session on Anti-Cancer Nutrition for Optimal Weight & Breast Health.
ABOUT THE SPEAKER

Dietitian Nutritionist Rachel Beller, RDN, the CEO of Beller Nutritional Institute, is the creator of the Beller Method™, a three-time bestselling author, creator of award-winning Power Spicing nutrition blends, and spokesperson for the American Cancer Society. She founded the Beller Community Outreach Program and sits on several medical advisory boards including the Cancer Support Community, Living Beyond Breast Cancer, Sharsheret and the Just Keep Livin Foundation.
Rachel conducted research on the role of nutrition in breast cancer risk reduction at Cedars-Sinai Medical Center and Providence St. John's Health Center for over a decade.
She has worked with many well-known actors and musicians and is the go-to nutritionist for Good Morning America, The Today Show, EXTRA, CNN, ABC World News Tonight, Rachael Ray, BuzzFeed, Glamour, and Vogue. 
She offers private 1:1 counseling across the globe along with her online masterclass, which is a simple action plan for weight management and breast cancer risk reduction using the Beller Method™. Next session starts January 14th bellernutrition.com and we have a an exclusive 20% off promo code NYBRA20 for 20% off our next session.
—
The Be Informed Lecture Series is brought to you by NYBRA Plastic Surgery's Patient Empowerment Program. Our monthly Be Informed Lecture Series provides patients with information and insights that are useful at every stage. Experts in the community come to NYBRA to give pro bono lectures on a range of topics, including genetic mutations, dietary insights, and the latest surgical techniques.
Blog