When Running Out of Options Is Not an Option
December 8, 2022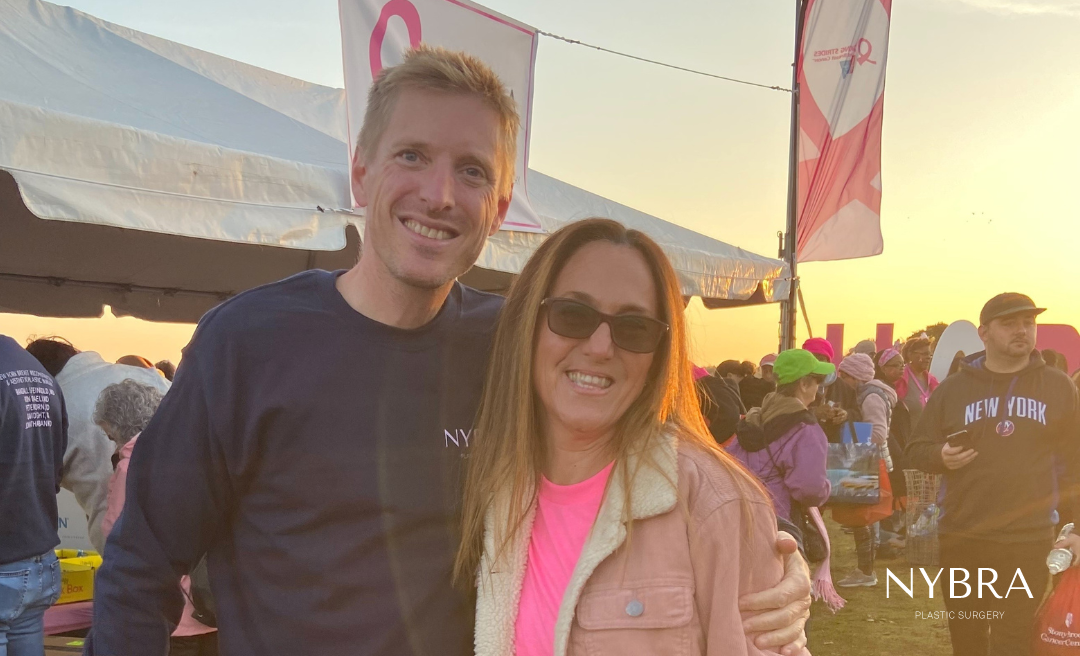 In 2015, Gina was diagnosed with DCIS in her left breast. The then-49-year-old mother of two had no family history and little familiarity with the language surrounding breast cancer. In fact, she had never even heard the term DCIS before.
"I had no idea what it was," Gina said.
Gina underwent multiple lumpectomies for what became recurrent DCIS. She said she reached a point where she could not make it through her mammograms without experiencing shaking panic attacks whilst in the machine. At that point, she decided it was time to have bilateral mastectomies. The decision likely saved her life: postoperative pathology uncovered a small area of invasive ductal carcinoma in her previously healthy left breast.
"I never really believed that I had cancer at that point, I just said I had precancerous cells. I realized once I had the mastectomies and there was a speck of invasive that I said 'oh, I have cancer. Thank god I did what I did.'"
Unfortunately, a new set of problems quickly followed the relief of a decision well made. Those issues related to her implant based breast reconstruction.
"I remember clear as a bell, I had those expanders in, and I felt like something was not right," Gina said.
A broad array of symptoms emerged, from unexplained rashes and inflammation to brain fog, severe digestive duress, and nerve pain. Their severity steadily increased, compromising her activities of daily living. She spoke to physicians and holistic and functional medicine doctors. A rheumatologist found an elevated marker for inflammation but was not able to identify a clear cause.
"I felt like I was dying. I felt like my brain was not working. I had a lot of anxiety, a lot of panic, I just was not feeling good. My biggest, biggest complaint was that every time I would go to the bathroom, I would get a burning sensation on the right side. It would radiate to the implant and the implant would turn purple," Gina said.
Her plastic surgeon initially assured her that her new symptoms could not have been caused by her breast implants. As time wore on, he acknowledged that it was possible but insisted that Gina was too thin to be a candidate for natural tissue reconstruction. Her only option was to remove the implants and see if her issues abated.
Gina knew that if she removed the implants without completing another breast reconstruction, she would be left with drooping skin. She found a breast implant associated illness website and felt support from that community. She felt that there had to be another option and sought additional opinions from other surgeons. When no one had any options for her, she returned to her original surgeon who finally referred her to Dr. Peter Korn at NYBRA.
"My impression of Dr. Korn was: does he believe me or does he not believe me? Then, he said 'I see the inflammation on you, I can see it in your eyes.' He believed me; he sincerely believed me."
Not only did Dr. Korn take her concerns seriously; he also assured her that she was, in fact, a candidate for DIEP flap breast reconstruction. Her initial plastic surgeon did not perform natural tissue reconstruction procedures, which rendered him unable to perform an accurate assessment.
Gina had her implant reconstruction converted to DIEP flaps. She said that while the recovery was difficult, it was the best decision she could have made.
"Everything that I asked for, he did. He showed me pictures. He did fat grafting. I look like me again! That whole practice is amazing. They are truly amazing. They knew exactly what they were doing. There's no words to express how grateful I am for that man. He saved my life."
From Mollie, who stepped in to coach her through a panic attack she had before one of her appointments to the nursing and ancillary staff, Gina said she had nothing but positive experiences with everyone in the practice.
"I get speechless with them, because they're 110 percent. Their mannerisms, their practice, the way they call you back if you have a problem. Amazing, amazing, they are absolutely amazing."
While she continues to deal with some lingering digestive issues, Gina said that her skin rashes, inflammation, and the burning sensation she had experienced have all improved or resolved. She encourages women to educate themselves about their options and find a doctor who is truly well-versed in every type of procedure.
"Breast implant illness doesn't happen to everybody, but if I can help anyone it does happen to or help someone make a decision, that's what I want to do."
| | | | | |
| --- | --- | --- | --- | --- |
| | Dr. Peter Korn and Gina during an appointment at the NYBRA Plastic Surgery office in Great Neck, NY. | | | |
Blog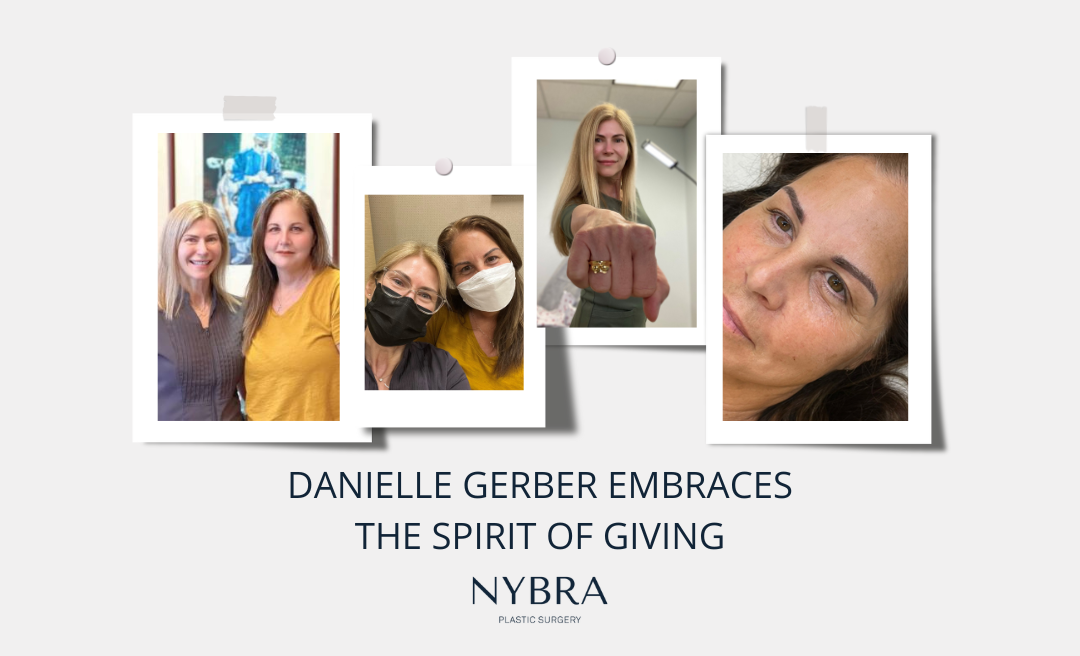 Danielle Gerber Embraces the Spirit of Giving
December 5, 2022
We are excited to announce a new, charitable partner, Danielle Gerber! Danielle Gerber creates jewelry pieces that aim to foster emotions and create long-lasting impressions.…