It Takes a Village: Our Patient Teams Up With a Friend to Give Back
May 23, 2022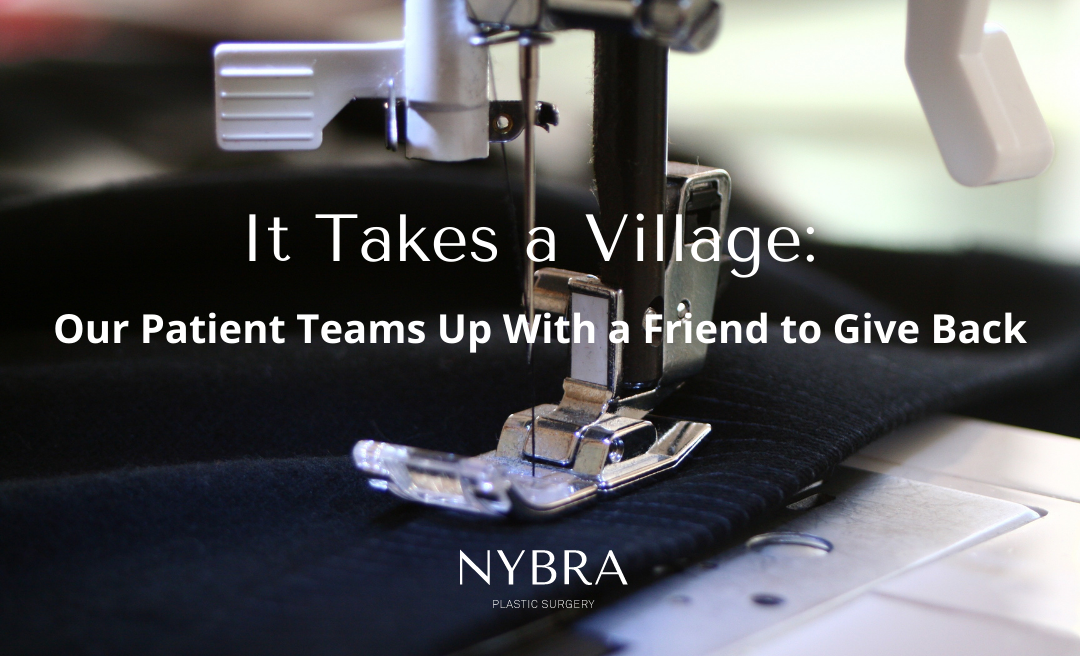 Lexy underwent bilateral mastectomies with DIEP flap breast reconstruction in May 2021. She attended a Sisterhood of Support meeting, held by Mollie Sugarman, Clinical Director of NYBRA's Patient Empowerment Program,  two days before her surgery. The experience helped her feel truly prepared for what was ahead.
"I was able to join the SOS before my surgery, and at that moment, I had everything that Mollie had provided for me as far as the packets and the paperwork, but to actually speak to the women and get encouragement and support two days before my surgery, that brought everything together," Lexy said.
She went into surgery with Dr. David Light thinking about the SOS. As soon as she was out of the operating room, she started thinking about what she could do for other patients.
"When I was in my healing process, I knew I wanted to give back."
Lexy asked Mollie whether there was something she could do to really fill a need for the SOS. Mollie explained that it would be great to find someone who had a proper sewing machine that could sew velcro onto the elastic in the femPower belts patients received prior to surgery. Lexy sprung into action and reached out to a friend who put her in touch with Karen, a gifted pattern maker who was ready and able to help.
"I graduated from FIT as a pattern maker. Sewing is what I do best, and I always believe that you have to give back. My cousin had breast cancer surgery about two years ago, so it was very near and dear to me. It was my pleasure," Karen explained.
The pair got to work. Lexy put Karen and Mollie in touch; all three women continue to work together to create femPower Belts.
"Karen is in contact with Mollie, so Mollie will email her and text her and then Mollie mailed her the supplies. It's like a pyramid, we all work together. Karen will make the belts and I will go pick them up," Lexy said.
Lexy is also working on putting together a material donor network from which NYBRA would be able to gather supplies to create vital post-op tools like belt buddies and femPower Belts. Karen has been helping to brainstorm additional fundraising ideas. Both Lexy and Karen said that they felt giving back was the natural thing to do.
As Karen put it, "Everybody has their gifts and talents and it's their job to use it for the benefit of others, and that in itself is a blessing."
Blog