Introducing Friday PEP Talks
January 1, 2021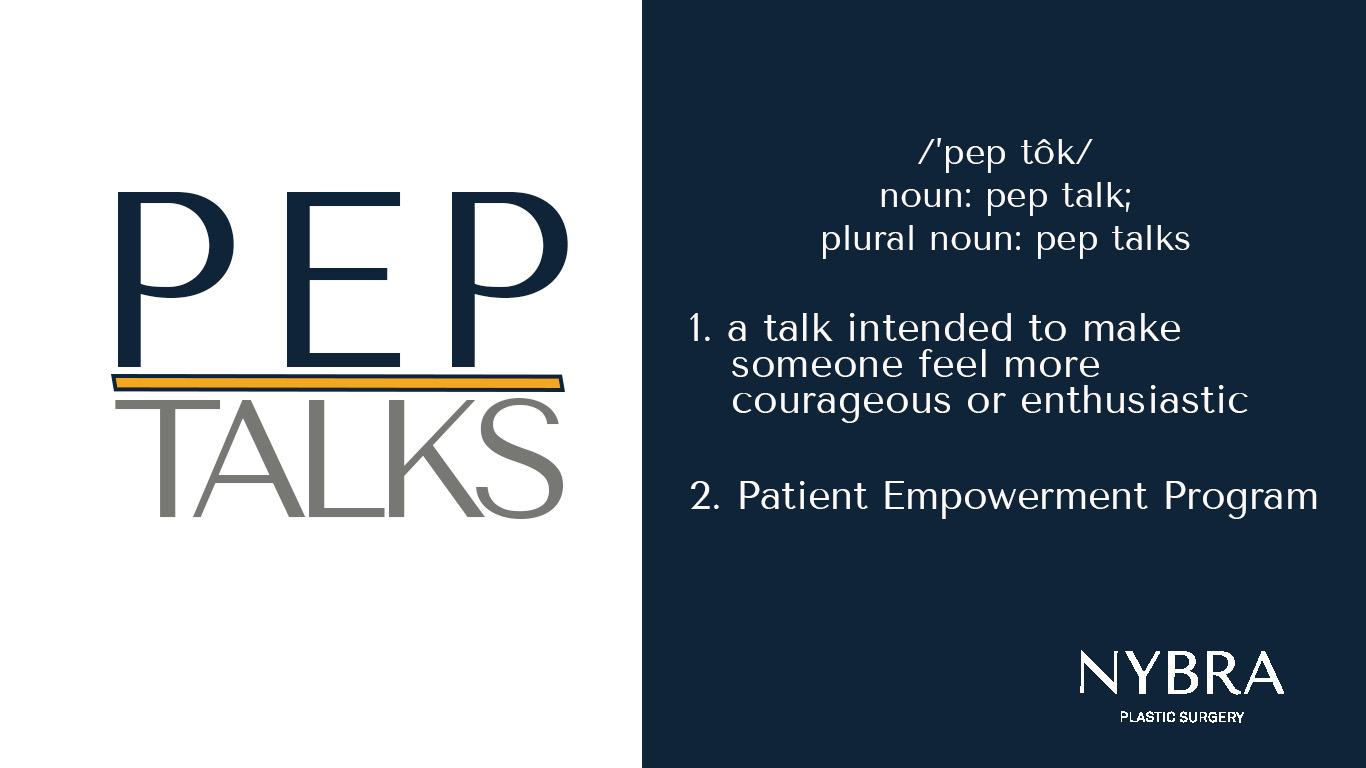 Happy New Year, all! I hope this year greets us with options for health protections and restored connections. The COVID-19 homestretch is both filled with hope and perhaps the most challenging part of the pandemic so far as well all try to hang on just a bit longer. So, for the next four Fridays, mark your calendars for Friday PEP Talks, a series of encouraging messages to help you remain uplifted as you stay the course.
I was inspired to create Friday PEP Talks as I was driving home from the practice on a dark, cold, and windy evening, thinking that both the night and the next few months could use just a little more light. The title came to mind instantly, as we all know what a pep talk is, and PEP stands for NYBRA's *Patient Empowerment Program*, which focuses on providing our patients with tools to address the emotional component of their reconstruction journey.
Over the course of the month, I'll be sharing advice and anecdotes that aim to reframe and revitalize how we look at our current predicament, ourselves, and others' reactions to what's going on. I hope that this mixture of personal experiences and clinical suggestions will open your mind to new ways of weathering the storm. May it inspire you to go out of your comfort zone and try things that have the potential to provide joy. This is something we can all control.
Keep your eyes out for the first installment next Friday, January 8th, which delves into an alternative, constructive approach to what has become a pandemic-favorite adage and mindset: "it could be worse."
Blog
Holiday Greetings
December 21, 2020
The New Year is generally a time which is viewed as a new beginning and an opportunity to creatively fill in the 'tabula rasa' (blank…