Meet Two Before the After Patients on News 12 Long Island
October 20, 2021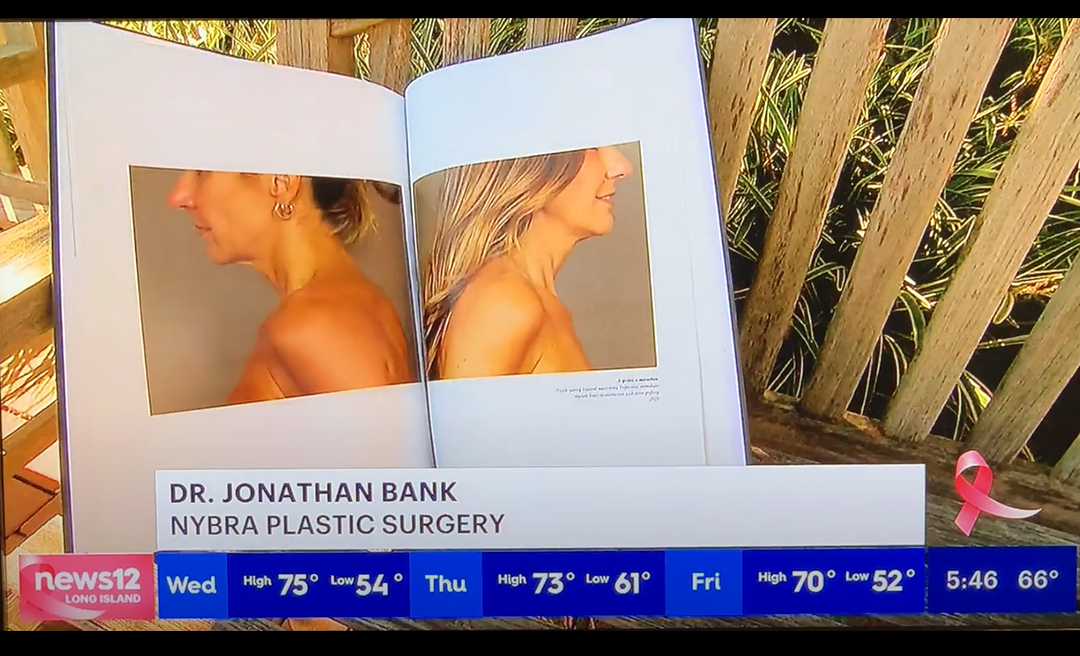 News 12 Long Island viewers got an inside look at Dr. Jonathan Bank's "Before the After" project in a segment that included interviews with Dr. Bank and two of the patients in the book, Brenda and Rebecca. "Before the After" is a book that highlights a core element of reconstructive work: emotional restoration and transformation. The news segment touched on how the upcoming book acts as both a therapeutic tool for the women included in it and an opportunity to raise funds for the American Cancer Society.
To create "Before the After," Dr. Bank reviewed a series of standard pre-and-post operative surgical photos from his career and selected 24 sets of frames that captured his patients' expressions before and after surgery and the emotional shift therein. He then asked each patient to write a bit about their experience.
Brenda and Rebecca joined News 12 to share their experiences and read a few excerpts from the book. Dr. Bank stepped out of the hospital to talk about what the book means to the community and how it's intended to spread hope.
You can watch the whole segment, here. The book is currently available for presale; proceeds go to Making Strides Against Breast Cancer of Long Island. Another patient from the project, Christine, was previously featured on News 12 Westchester.
Below are some #BTS photos from the filming.
News