Happy Anniversary to the Patient Empowerment Program
January 16, 2021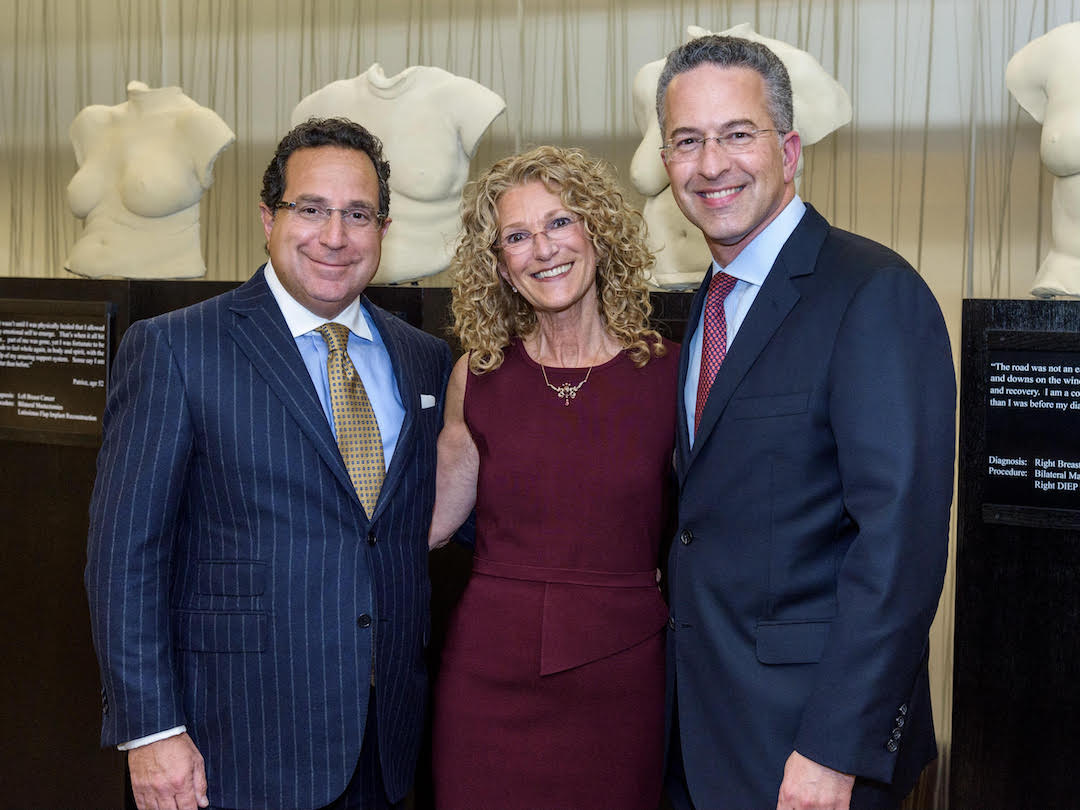 Saturday, January 16th marked the start of the NYBRA Patient Empowerment Program's thirteenth year. The PEP is essential to us. It lets patients know that they will be taken care of from the moment they walk into our practice. Our entire staff is engaged in treating the whole patient, and the PEP ties everything together.
As we celebrate another successful year of programming, even through a pandemic, we wanted to take this opportunity to thank Patient Empowerment Program Clinical Director Mollie Sugarman for bringing her vision and dedication to us and to look back on how the program has developed over the years.
Our practice looked a lot different when we joined forces with Mollie in 2009.
In 2009, the practice consisted of Drs. Ron Israeli and Randall Feingold. We met Mollie through a lecture series that was part of a wellness center for women she was running at a radiology center. She also worked with patients there to ease pre-test anxiety and was available to patients who received a breast cancer diagnosis at the center.
"I referred people to them because they were at the forefront of microsurgery, and because they were unusually sensitive to people's emotional needs," Mollie said.
The doctors knew Mollie had a deep well of experience in private practice and understood the immediate impact of a breast cancer diagnosis. They knew they could restore beautifully, but they also felt compelled and committed to building emotional restoration into our practice. The Patient Empowerment Program was born.
The core components of the PEP have been in place since its inception.
Mollie had a vision. She started with separate support groups for patients and their spouses. The Sisterhood of Support (SOS) and Patient Empowerment Program (PEP) even had acronyms that reflected the work that they did.
Every time a patient came in for an exam, Mollie went into the exam room to develop a relationship, build a sense of trust, and engage with the partner, so that partners felt comfortable reaching out to her as well.
She brought her curatorial skills to us through the Be Informed Lecture Series, which continues to bring experts in to provide our patients with free insights into cancer-related topics.
The program transformed our practice at a record pace.
We thought the program would take nine months to germinate, but it took off almost immediately. Mollie continued to look for ways to build on it. "My goal was to continue to take the pulse on the needs and as things came up, to continue to have those needs addressed," she said.
In 2010, Mollie added training in guided imagery and relaxation techniques to the program. These tools quickly have had a dramatic effect on many patients. This now essential element of the PEP provides them with a tool to that enables a sense of control and empowers them to quiet their minds, quell their anxiety, and ease post-surgery discomfort.
As the program grew, our practice underwent a transformation. Our patient community took on a life of its own, with a strong desire to pay it forward. Even now, patients and partners from five and ten years ago still drop into meetings to offer support and advice to people who are currently in the middle of their process. Patients, friends, and relatives also pitch in to create helpful items, like femPower belts and belt buddies for women after surgery.
We created Uplifting Events.
A patient opened up to Mollie about her experience with breast cancer related events. The events were built around portraying breast cancer patients not as thriving, dynamic human beings, but as victims. Someone would get up, tell a sad story, and everyone would cry. The overwhelming sentiment in the support group session was that people left these events feeling worse than they had going in.
Mollie approached the rest of the team about creating an uplifting, positive celebration for breast cancer patients rather than about them. That idea became the Uplifting Event, which started in 2012 with 40 attendees. We went on to put together five more events, each bigger than the last. In 2018, we hosted 430 people in a night full of laughter and camaraderie.
The American Society of Plastic Surgeons recognized us as a model practice.
Five years into the program, the American Society of Plastic Surgeons caught wind of what we were doing. They came out to film pieces of the program and gave us the title of Practice of Excellence for our work in whole-patient care.
Mollie's work and dedication have also been acknowledged by other organizations including LeanOnMe Breast Cancer Network and Hats Off to Women.
None of us could have anticipated what this program would mean for us or how it would impact our standing in the medical community. It has fostered more than any of us imagined. We look forward to many more years with Mollie and the patients, relatives, and friends that have made the PEP what it is today.
Blog