Dr. David Light Talks Telemedicine, Shared Decision Making and More with the DiepC Foundation
October 14, 2021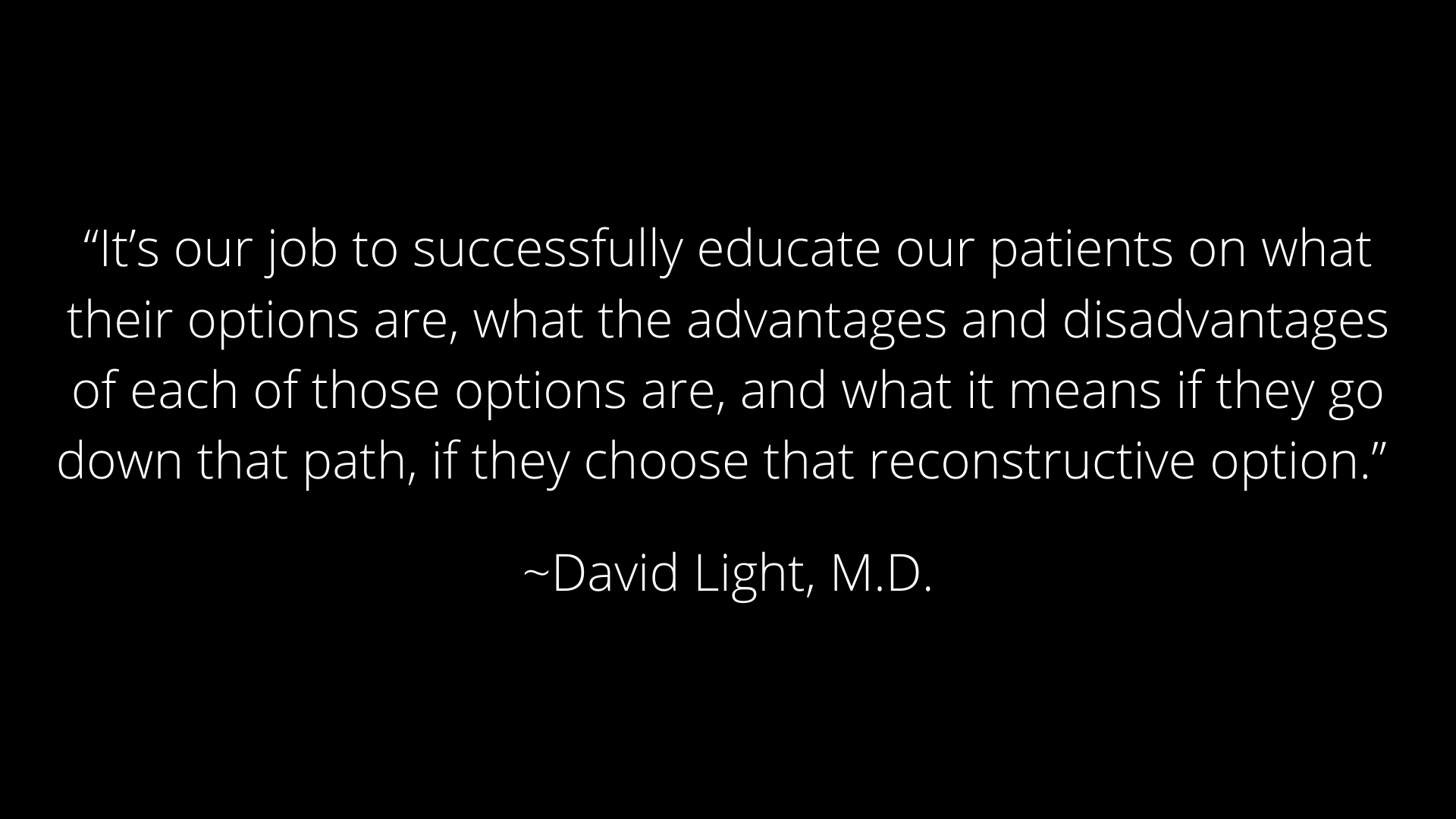 The pandemic has changed a lot of things about how medicine is practiced. While it has created countless challenges, it has also presented unique opportunities. Time at home prompted some patients to research and educate themselves. Telemedicine opened doors for traveling patients. Dr. David Light sat down with Terri Coutee of the DiepC foundation to talk about these shifts and more.
Read on for highlights from the conversation or listen to the full conversation here.
The power of telemedicine extends beyond its ability to facilitate pandemic medical care.
"I think the silver lining for us in the pandemic was sort of realizing the power of telemedicine and using it more often. Our focus is on autologous breast reconstruction and microsurgical breast reconstruction—that's not offered everywhere. Because of that limited access to care in many places in the United States, there was always an element of travel to our practice," Dr. Light explained.
Telemedicine allows patients from other parts of the country—and even the world—to explore their reconstruction options interactively. He said that many patients did research during the pandemic, which led to an uptick in revision patients. Many of those individuals were able to reach out virtually to speak to NYBRA doctors as they determined whether they wanted to travel for care. He went on to say that traveling to meet a doctor is not only costly; it's time consuming.
"It can be time away from family, time away from work, and you're really doing it all to kind of make an introduction and meet that person. The great thing about telemedicine is that you can make that introduction very easily."
While telemedicine is a great tool for introductions, it is not a substitute for in person contact.
"I never operate on someone just based on a telemedicine visit. There always has to be an in-person visit for a number of different reasons."
He explained that the in-person visit allows surgeons to do a proper physical examination and gives patients an opportunity to meet nurses, PAs, and other health professionals involved in their care. It helps them understand the practice with which they're becoming involved and shows them all available resources.
Patient education fosters shared decision making.
Terri asked how NYBRA folds shared decision making into the practice. Dr. Light said it's almost exclusively a matter of education.
"It's our job to successfully educate our patients on what their options are, what the advantages and disadvantages of each of those options are, and what it means if they go down that path, if they choose that reconstructive option."
He said that the concept was very simple from there. Patient education shifts a doctor's role from an older, paternalistic model, to one that is collaborative.
"You're really having a discussion as a partner, as an educator, as kind of a team member with them, and you're empowering them to actually really make an informed decision."
It's essential for patients to be informed on both the immediate and long-term advantages and disadvantages of each viable option.
"They really need to know the key concerns for the procedure and what it means to have that procedure a year after surgery, five years after surgery, ten years after surgery."
Dr. Light said that as surgeons, it's important to empathize with patients who are inundated with information. It's important to give them time: if a patient can't make a decision, they either have not heard all of the information or they need time to process it.
"Once you've gone through the advantages and disadvantages, you can't make a wrong choice, you just need to make the choice that's right for them."
Outcomes improve when patients are active partners in care.
Dr. Light said that once a patient really understands the risks and benefits and makes a decision based on their individual needs and goals, everything goes more smoothly. Patients feel prepared and in control, even if things do not go flawlessly. Doctor and patient are able to work together through any problems that arise.
"It's a great feeling, because now you're invested, and they're invested," he said.
Breast Cancer Awareness Month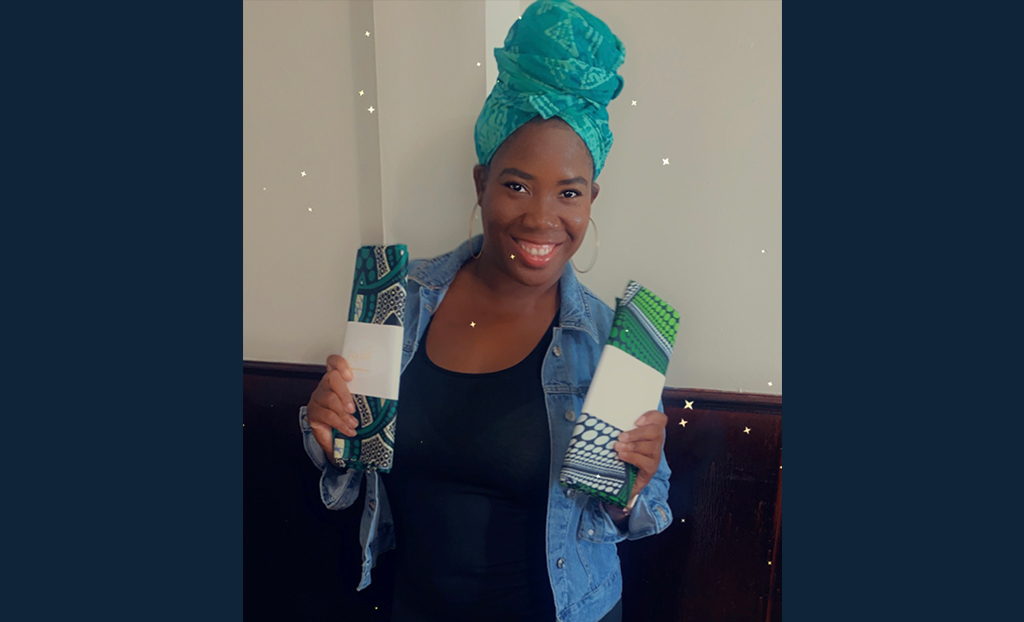 Head Wraps Inspire Hope
October 12, 2021
The patient community that surrounds our practice is generous, robust, and surprisingly far-reaching. This month, we received an offer to donate twenty headwraps to our…