#Community
April 30, 2021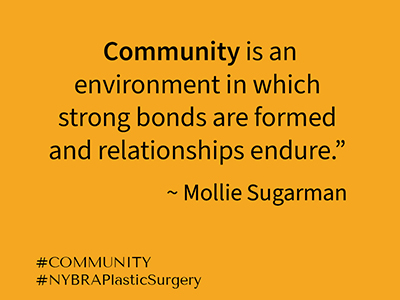 All about community. From our Sisterhood of Support community to our patient stories, there is a feeling of fellowship with others based on sharing common attitudes, and goals.
As Mollie Sugarman, Clinical Director of our Patient Empowerment Program said, "Community is an environment where strong bonds are formed and relationships endure."
Check out our #Community.
Blog