Building Sisterhood Through Trauma and Growth: a Group of Friends Looks Back on The Sisterhood of Support
August 22, 2021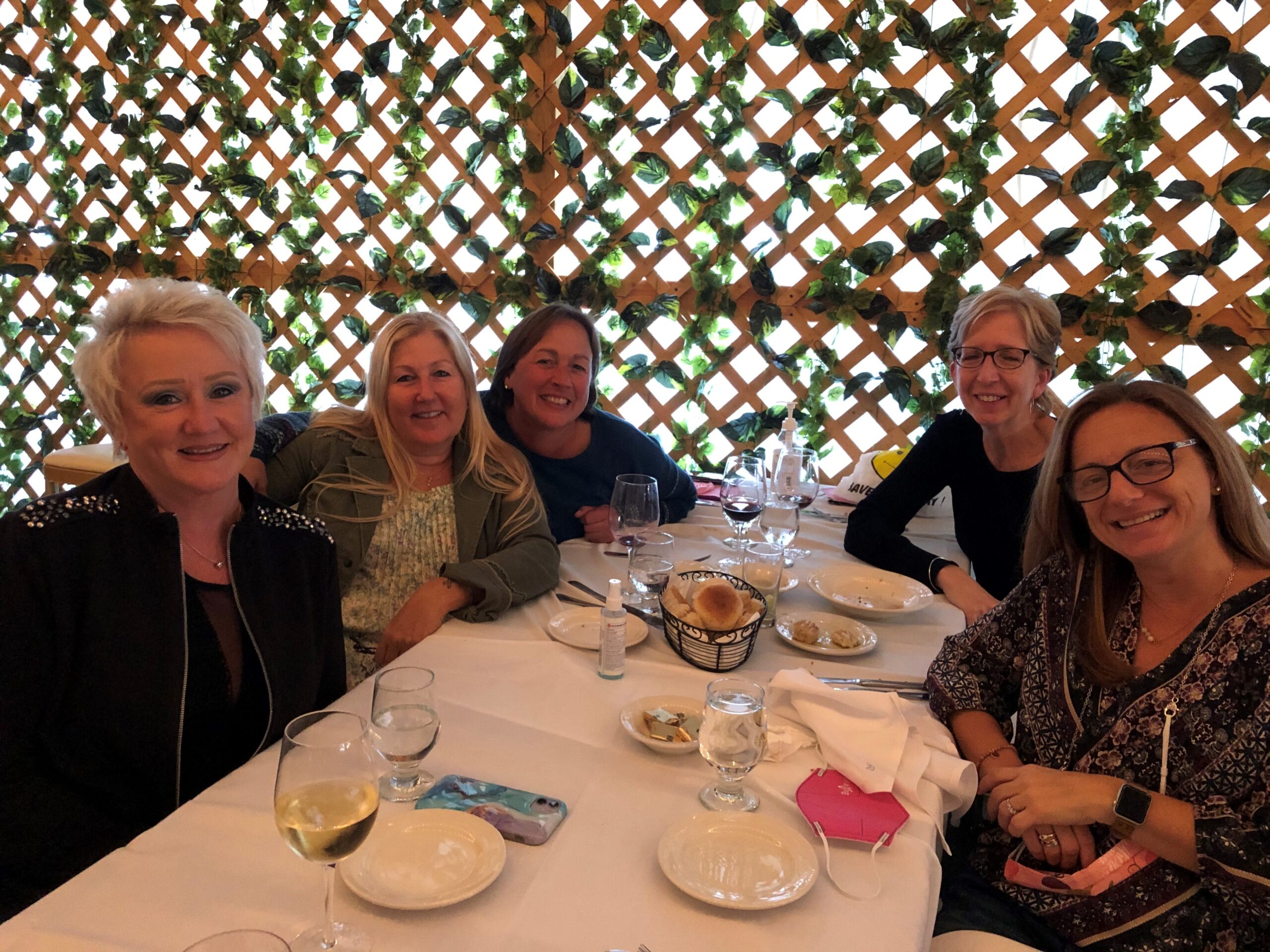 "We go back quite a ways, to the start of the Sisterhood of Support," Ann began. She is one of a group of six women who were among the first participants in NYBRA's SOS who continue to gather and keep in touch today, over a decade later.
Ann, Lori, Linda, Christine, Lucienne, and Marilyn are a strong endorsement of Patient Empowerment Program Clinical Director Mollie Sugarman's tailored approach to group work. They don't necessarily see each other often, but they said it doesn't matter: their relationships are so galvanized that they can pick up right where they left off.
"I'm like, in awe of your guys. It's such a special bond. Our group just fit," Lucienne said.
Four of the six sat down to talk about the program, their history, and the bonds they've built over the years.
Sisterhood is built on adversity, honesty, and growth.
"I think that when you go through something like [breast cancer] and you go through it with people, it's a very intimate thing. There are issues sexually and how you perceive your whole self esteem. It makes bonds stronger, and that's what we were," Lori said.
Everyone agreed: the collective willingness to be vulnerable, coupled with their raw shared experiences helped them to build and solidify lifelong relationships.
"It was the honesty. Like, everyone bared everything, and we weren't afraid to do that," Linda said.
There's strength in leading and in following.
"We could say things to each other. We could learn from each other's bumps and triumphs. We could learn from someone who was one step ahead or one step behind," Ann explained.
Lucienne added that as they moved through their respective healing processes, they became like mentors to patients who were newer and just starting to try to make sense of their experiences.
When it's time to move on, you just know.
The SOS is open ended, but each woman in this group of friends said they attended for about a year before instinctively knowing it was time to move on.
"We went through that journey already, so we grew our wings and were ready to fly away with the help of those wings and Mollie. I didn't know if I wanted to be on that journey again, because we'd done it, and we were there for each other. I was just ready to take what we've gained and use it and move along," Linda explained.
Lori expanded on her thought: "I think for women who were just coming in, it was powerful for them to see that yes we felt that, too, but now we're here. I think we gave other people hope that they were going to be ok, too. And then it's like a cycle."
The cluster has had several independent reunions over the years. They even managed to get together as COVID-19 restrictions eased in the latter half of 2020.
"The thing with you gals is that you're never really far, because if I ever needed anything, I know I could call you and it would be like—" Lucienne began.
Lori finished her sentence: "Like we just saw each other yesterday."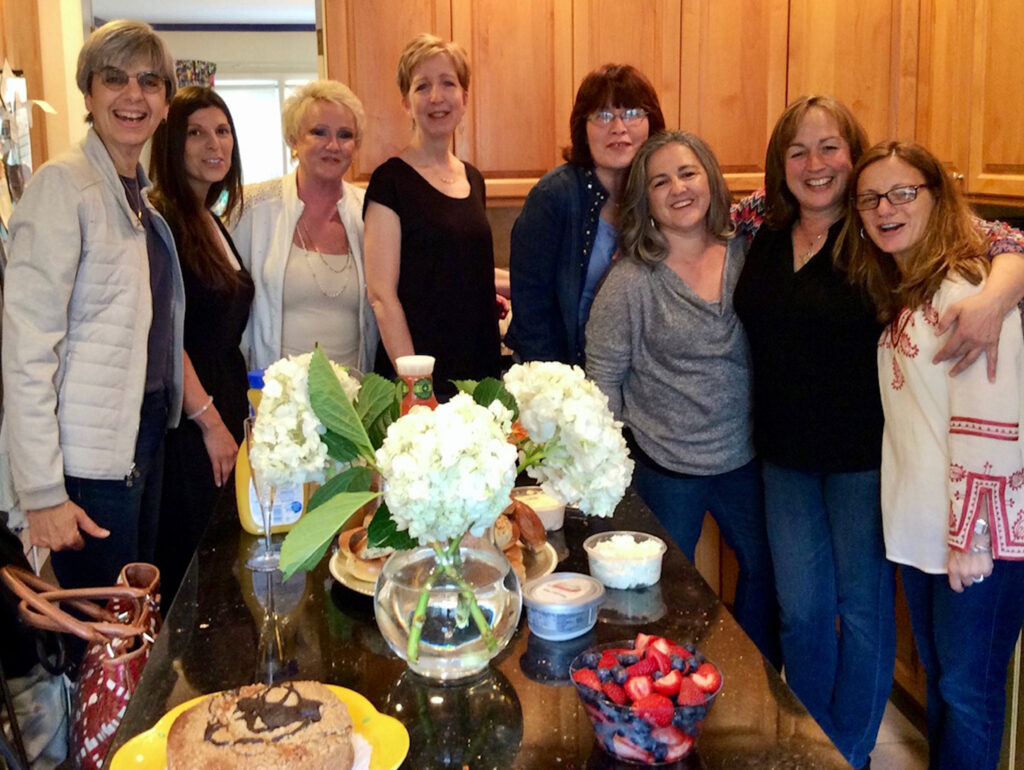 Blog