"Before the After": A serendipitous look, in a new book
August 19, 2021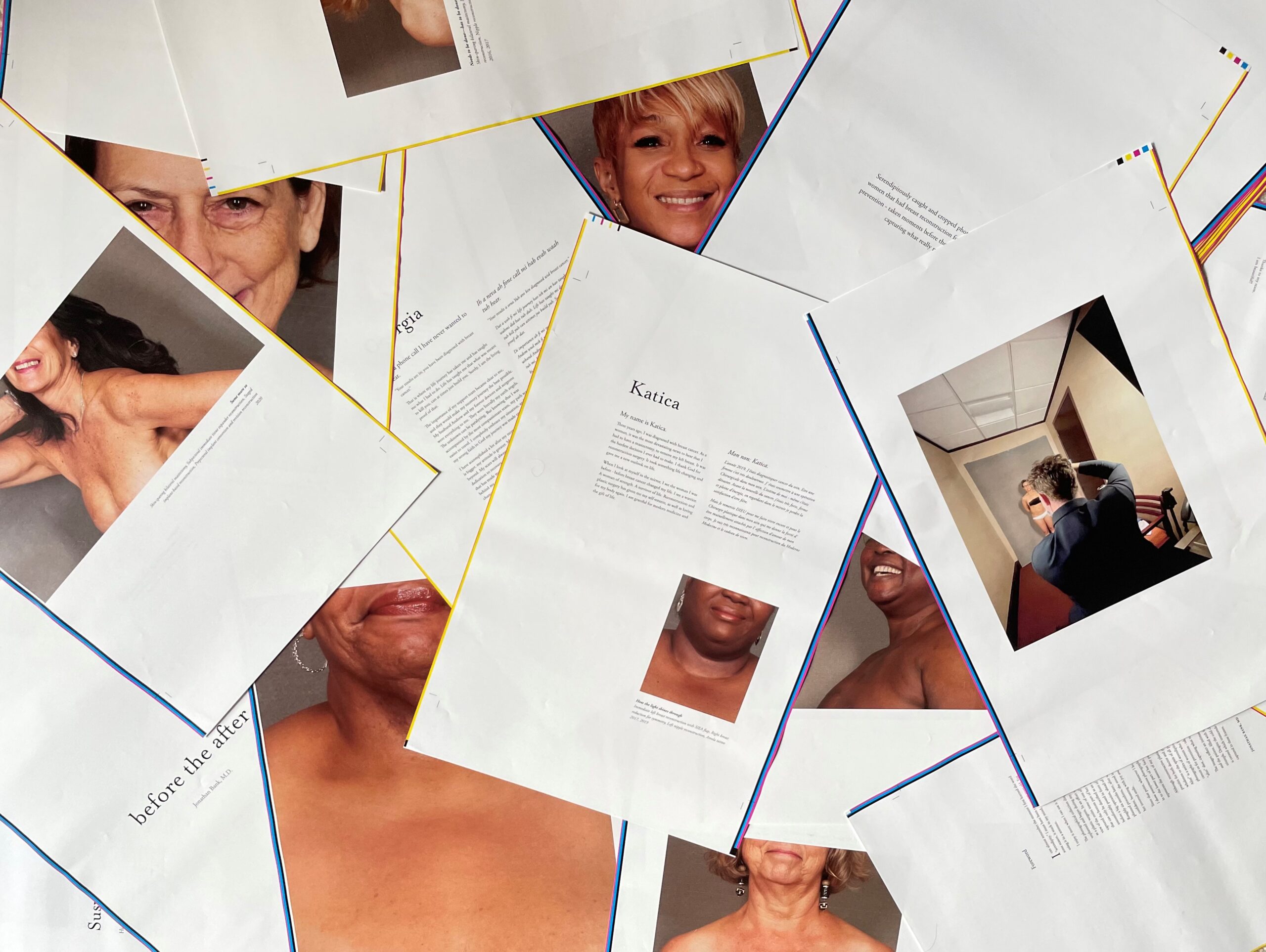 Breast reconstruction is meant to support and empower breast cancer patients. The goal is to help patients reclaim their identities after treatment. I've created several artistic endeavors in service of that objective. Some of you may have read about or seen Reconstructed, which embraced the Japanese art of kintsugi to show strength and beauty in adversity. I also recently collaborated with Dr. Israeli on Restored, which also unites art and science to showcase physical and emotional restoration after mastectomy.
I'm excited about another project on the horizon in the same vein, with the support of Canon, the American Cancer Society, specifically Making Strides Against Breast Cancer of Long Island, Gallery23 and Mixtiles. This collaboration is titled, "Before the After," a book that returns to simple images that capture the essence of my reconstructive work.
As part of routine practice, standardized before and after photographs are taken by the surgeon. For this project, I reviewed a series of photos from the start of my career to the current day, and selected 24 sets of serendipitous frames, caught during the awkward moment of pre- and post-surgical posing. These frames captured my patients' expressions before and after surgery.
I asked each woman to write about her feelings, looking back at herself in those moments. The resulting book, which will be published this month includes each patient's thoughts alongside her image set. A gallery exhibit in October of 2021 is in the works with proceeds of the book sales to benefit the American Cancer Society. Stay tuned for more information on how to find the book and get involved.
Blog