A Patient's Intuition Takes Her a Thousand Miles
September 21, 2021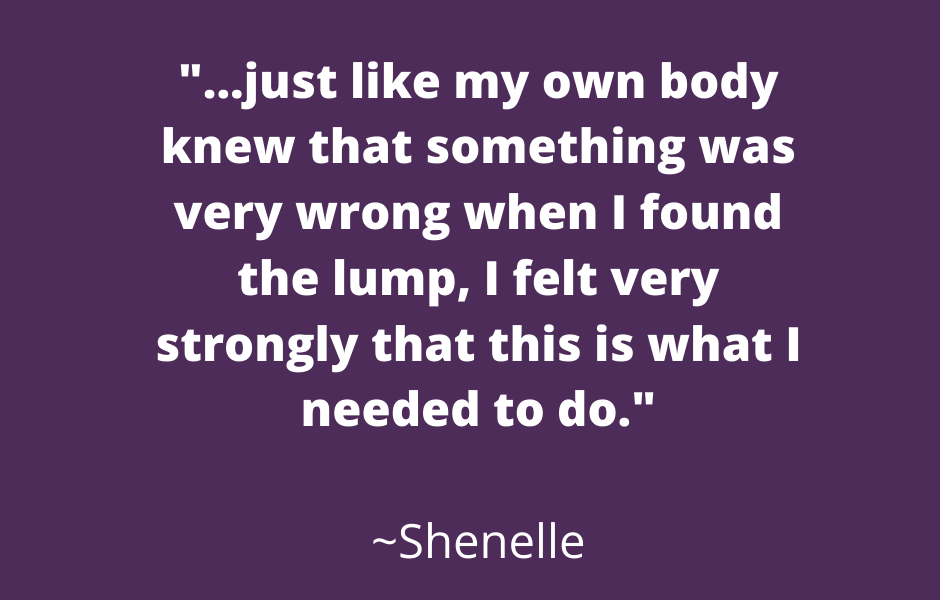 When Shenelle learned that her reconstructed breast implant had ruptured, she knew that she was going to need to do some research to get the care she needed.
Her DIEP flap research led her to NYBRA Plastic Surgery's Dr. David Light—all the way from Tullahoma, Tennessee.
"I quickly ended up on NYBRA's website. They had exceptional before and after photos. Everything that I read I was happy with. I really felt at peace with that direction, even though it was a thousand miles away. That was going to be a little challenging, but just like my own body knew that something was very wrong when I found the lump, I felt very strongly that this is what I needed to do."
This was not the first time that Shenelle had relied on her intuition coupled with diligent, independent research to care for her body. She found a lump in her breast in 2013. A biopsy revealed that it was breast cancer. While her doctor in Tennessee recommended a mastectomy, they did not send her to an oncologist. They merely suggested that she may choose to see one at some point in the future.
Instead of proceeding with the mastectomy without further consultation, Shenelle followed her instincts. She sent herself to Cancer Treatment Centers of America in Newnan, Georgia, where doctors reevaluated her and found that she had BRCA 1 and BRCA 2 gene mutations. She underwent four months of chemotherapy, a hysterectomy, bilateral mastectomies, and expander-implant breast reconstruction.
Shenelle said that she was not totally satisfied with her final breast implant placement. She spoke up about it, but the comment was not well received, and the long process of self-advocacy and treatment had left her weary.
"I was tired of having surgery and treatment, and I decided that I was just going to leave well enough alone," she said.
In 2018, she received a letter informing her that the implants she had were among those associated with Breast Implant-Associated Anaplastic Large Cell Lymphoma. She wasn't feeling ill, so she chose to simply monitor her health.
In 2020, Shenelle underwent an MRI to evaluate her breast implants. At that point she learned that one of her breast implants had ruptured.
Shenelle consulted with Dr. Light via telemedicine before ultimately coming to NYBRA for implant removal surgery and DIEP flap reconstruction. She said that the office has been mindful of her travel, her work hours, and the time difference between New York and Tennessee throughout the process.
"They try to reserve my trips out there but still give me the same care. Dr. Light did the first consultation by video, and he was very accommodating as far as my work hours. He was very accommodating and very compassionate, which made things a lot easier."
She said that Dr. Light has gone above and beyond before, during, and after surgery. Shenelle is currently awaiting a final revision procedure which will improve shape, revise her scars, and create a belly button.
"I am someone who has had a lot of experience with doctors, and this is the best experience of any doctor that I've ever had, with this office and Dr. Light. I'm extremely pleased with everything."
Blog