A Busload of Support: Spotlight on My Patient Annie
October 18, 2020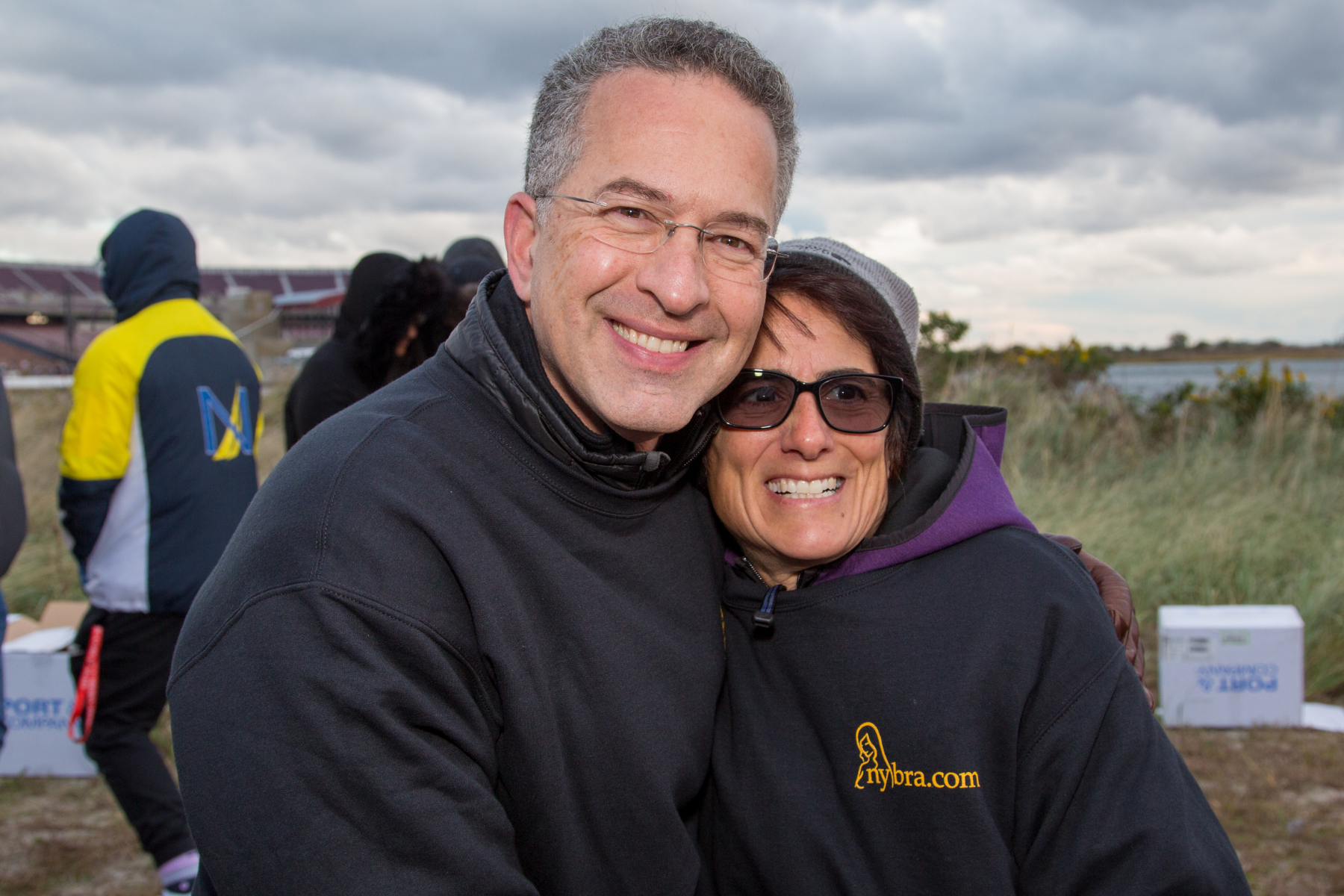 My wonderful patient, Annie, has been involved in raising money for breast cancer charities ever since her Mom was diagnosed with the disease. In 2006, when Annie chose to have risk-reducing mastectomies and reconstruction, her charitable work took on even more meaning.
That is when Annie teamed up with NYBRA to help raise money for the American Cancer Society.
Annie was a teacher for 35 years in Hampton Bays Public Schools. Every year before the "Making Strides Against Breast Cancer" event at Jones Beach, we would send Annie 100 NYBRA sweatshirts for the students at her school. And every year, in honor of their teacher, Annie's students helped raise thousands of dollars for breast cancer charities.
In the early morning of the third Sunday of October each year, dozens of kids from Hampton Bays would pile into two or three buses to make their way to the Making Strides event at Jones Beach. Ranging in age from 5th to 12th grade, all the students would wear the NYBRA sweatshirts with pride! Joining our team at Jones Beach, they gained an appreciation for community service while learning about the importance of breast cancer awareness.
Although Annie retired last year, her charitable work continues. This year there are no buses and no sweatshirts, but that isn't stopping Annie and the kids! Instead, this year they are selling masks to raise money and spirits while keeping the tradition alive!
Annie's love and support for her students has always been inspiring! And we are so grateful that she continues to support the NYBRA team at Making Strides!
Let's celebrate Annie and all her amazing work!
Blog