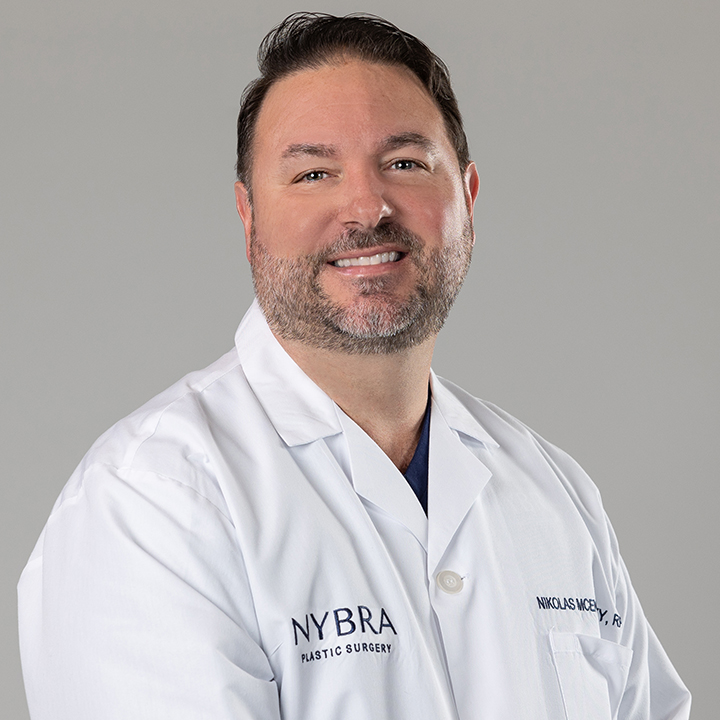 Nikolas McEnerney is a Registered New York, PANCE-Board Certified Physician Assistant. He is also certified in advanced cardiac life support.
Nikolas has been working as a PA since 2000. He joined NYBRA Plastic Surgery in 2005 after several years of work in internal medicine and plastic and reconstructive surgery. He is currently affiliated with Long Island Jewish Medical Center, North Shore University Hospital, Syosset Hospital, Winthrop University Hospital, and Huntington Hospital.
Nikolas completed his education at Touro College in 1999. Before his work with NYBRA, Nikolas spent time at Nassau University Medical Center, Forest Hills Hospital, and Jacobi Medical Center.
He is professionally involved with the Academy of Physician Assistants (AAPA), the American Association of Surgical Physician Assistants (AASPA), and the Association of Plastic Surgery Physician Assistants (APSPA).