Toolbox Tuesday Week 1: Reframing
January 10, 2023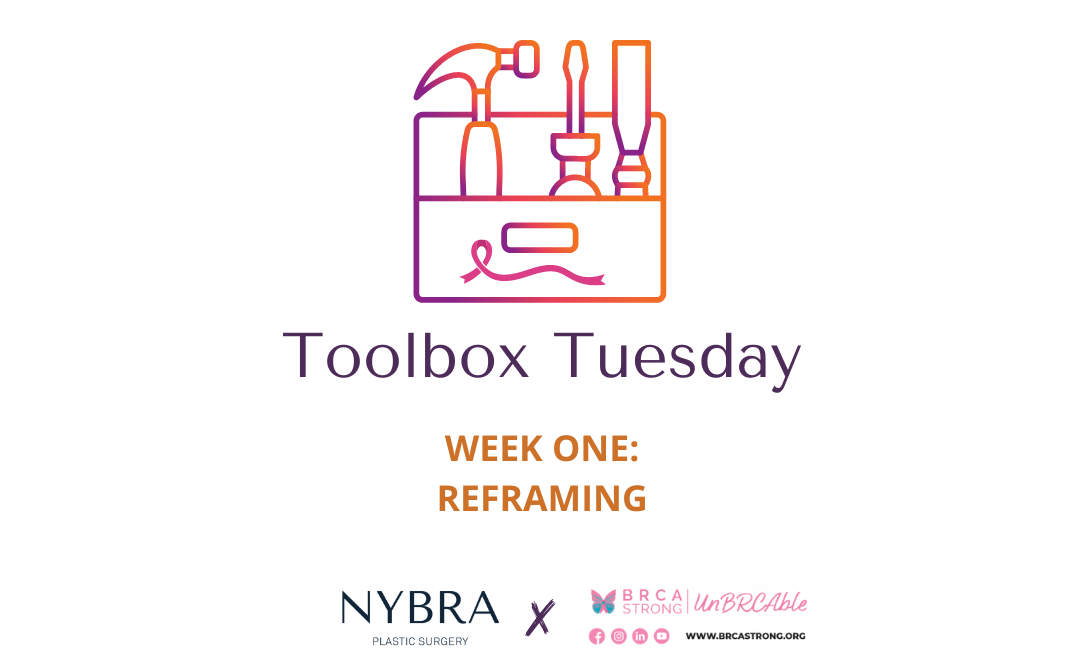 Welcome to the first installment of Toolbox Tuesdays. This set of blog and social media posts, shared in collaboration with BRCAStrong, delves into the minutiae of emotional tools or skills that patients can use as they navigate breast cancer diagnosis, treatment, and reconstruction. Your tools are not universal: what works for one patient may not work for another. The key is to add as many to your toolbelt as you can and test them out to see what is most effective for you.
One tool I would like to share is reframing. When things are difficult, we often say "It could be worse." I recognize the statement's intention, however, I tend to feel that it dismisses what it is. Rather than focusing on how much worse something could be, I challenge you to explore what it is, what you have, and what is within your control.
Reframing often involves using a tough situation to create an opportunity. Remember during the COVID-19 lockdown, when some of us used the time we were stuck indoors to learn and embrace new activities at home? That is a good example of reframing. Restrictions became a framework in which we were able to build. During that time, I experimented with weighted hula hoop and online sushi making classes. I know many of you did similar things. While you were practicing new skills, you were also enhancing your ability to find positive energy within what seemed like an inherently negative situation.
NYBRA's Patient Empowerment Program focuses on Post Traumatic Growth. That growth mindset truly begins when you are able to reframe your diagnosis as an opportunity to look inward and make changes in your life. For many patients, that means learning to voice their needs, setting better boundaries, assessing their careers, or practicing self care—remember, self care is not self indulgence!
Take a moment to reflect on where you are now and what you know to be true in this moment.*** Grounding yourself in the present can help you reframe the moment in which you find yourself. As you move through diagnosis and treatment, it can be beneficial to remind yourself that the difficulty of your current situation has the power to become a catalyst for growth.
The next time you think, "it could be worse," I encourage you to recognize and embrace that fact! Shift its tone to one that is more positive. Focus on where you are and what you can do!
***This phrase is known to many NYBRA patients as a "Mollism."
Blog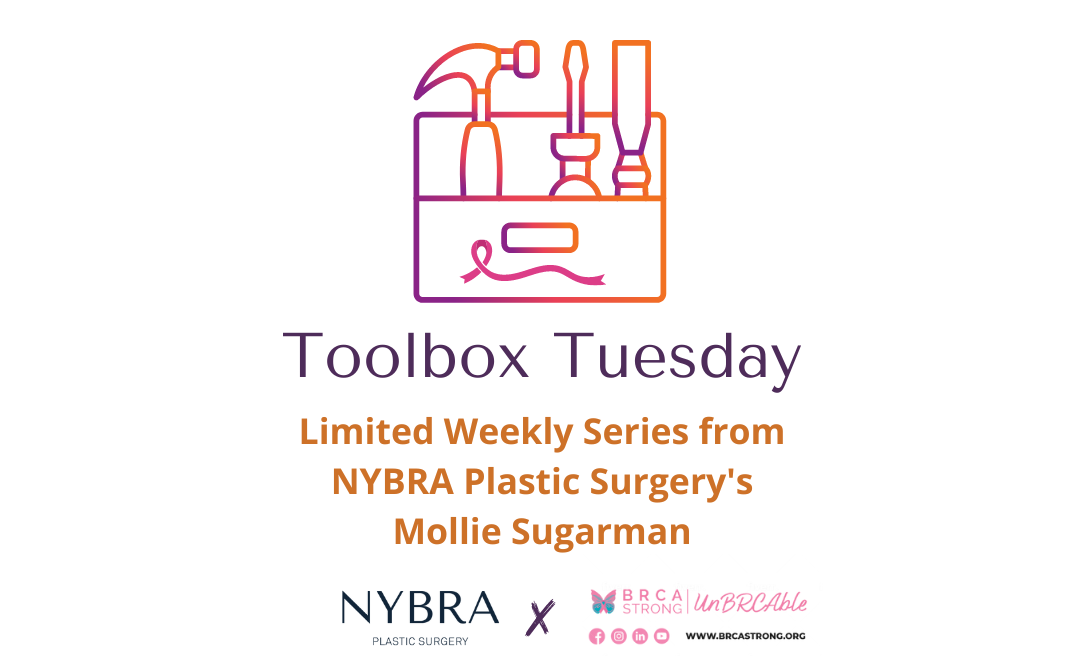 Introducing Toolbox Tuesdays
January 3, 2023
Over the past two years, I have spent the month of January offering thoughts and guidance from my experience as Clinical Director of the Patient…