Recommit to Your Body and Mind for National Wellness Month
August 19, 2022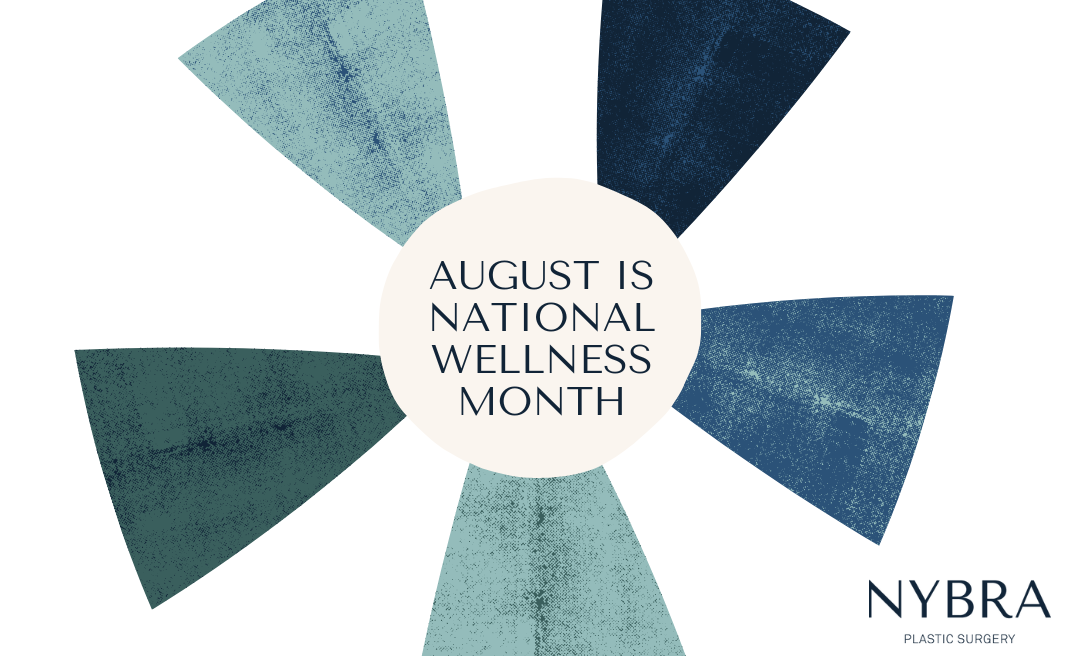 August is National Wellness Month! This month provides an opportunity to not only be mindful of our daily health habits but also to build new ones and kickstart a commitment to overall wellness.
People often miss the connection between long-term physical and emotional wellness and long-term physical and emotional strength. It is essential to care for your body and brain every day. Not only does doing so improve your quality of life, it also prepares you for unexpected stressors and challenges. Patients facing a cancer diagnosis frequently see it as a wakeup call to care for themselves. It is at that point that they realize that wellness is a choice.
Healthy living is a decision, not a calling.
We often hope that we will be inspired to begin a healthy diet or exercise plan. Living better is not a matter of inspiration: it is a conscious, affirmative decision. In fact, implementing a healthier lifestyle can trigger the feelings of motivation and commitment that many of us hope will arrive before we begin. Clinical studies demonstrate how diet and exercise can have profound effects on your mood, rational thinking, and healing as the brain releases such chemicals as endorphins, serotonin, norepinephrine, BDNF, and dopamine. These positive feedback cycles can reinforce healthy habits.
Stress management is essential to any wellness plan.
Wellness is about the whole person, which means that it is vital to focus on stress management. Check in with yourself about how you respond to the stresses of daily life. Try incorporating breathing techniques and meditation. That means taking the time for the important work of self-care! It is important and well-deserved!
Not all situations warrant the same amount of emotional energy. Acknowledge that there are things over which you have no control, and try to release them.
Self care is not self indulgence.
Self care is an exercise in commitment. Part of maintaining that focus is to concentrate on managing stress, promoting healthy routines, and taking small steps to develop healthy habits. I often tell our patients that self care benefits everyone, including the other people in our lives. When we put caring for ourselves first, we are better equipped for all other areas of life. Self care is not self indulgence!
Give yourself credit for what you have already done well.
The past two and a half years have been extraordinarily challenging for everyone. Those of you who have also been faced with cancer diagnoses have seen firsthand the power of your own resilience. It is critical to acknowledge your tenacity and inner strength. Taking stock of the stressors you have already overcome reminds you of your own capabilities when you come upon new challenges.
Blog