Join Us for Our Next Lecture: Protect The Skin You're In
August 25, 2021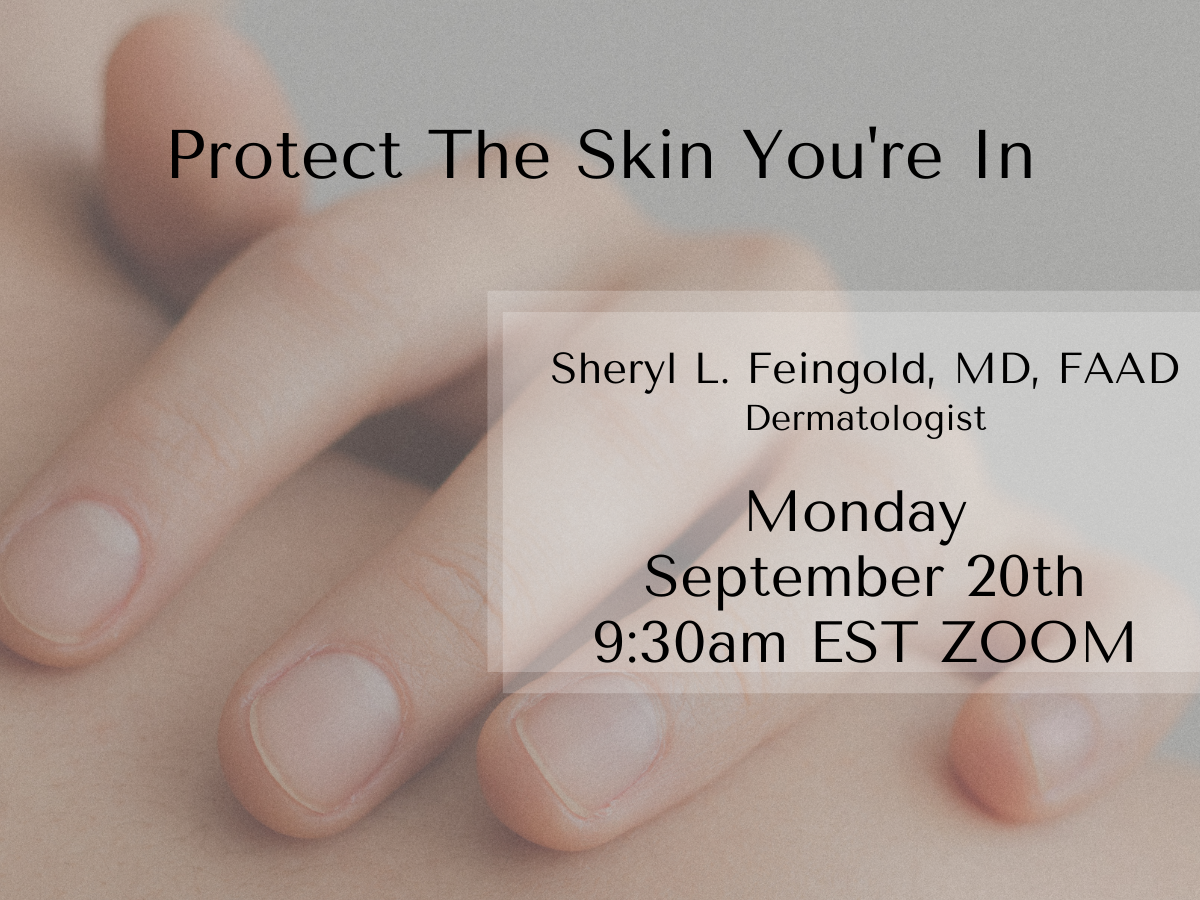 Join us on Monday, September 20, 2021 at 9:30 AM EST via ZOOM for our next lecture as part of our Be Informed Lecture Series.
Our guest speaker is:
Sheryl Feingold, M.D., FAAD
| | | | | |
| --- | --- | --- | --- | --- |
| |       *Registration is required* | | | |
Our skin is a window into the rest of our body – if we are taking good care of our skin, then we can look and feel our best!
The skin is the largest organ of our body so we should treat it with respect and protect it!
Many factors can affect our skin – some from the environment, like the sun, and others from within, such as prescribed medications.
A few simple concepts applied to daily routines are critical to protecting our skin from the harmful ultraviolet rays which can result in skin cancer and ageing. There are other measures we can take to help combat the effects that medical treatments, such as, chemotherapy or radiation, can have on our skin.
To help with changes like dryness, discoloration, fine lines or skin cancer, prevention is the key.
We cannot control our genetics or destiny, but we can engage in behaviors to help ourselves feel and look great!
ABOUT THE SPEAKER

Sheryl L. Feingold, M.D., FAAD, is a board certified dermatologist in private practice on Long Island for 24 years. She has a B.A./M.D. from the seven year medical program at Brooklyn College/Suny Health Science Center at Brooklyn, and then completed an internship in Internal Medicine at NYU Langone Medical Center/Bellevue Hospital, followed by a residency in Dermatology at Stony Brook University Medical Center, during which she also trained at and then went on to be an attending physician at the Northport VA Hospital. She is currently an Attending Physician on staff at Winthrop University Hospital, and has a private practice in general dermatology in Great Neck, New York.
—
The Be Informed Lecture Series is brought to you by NYBRA Plastic Surgery's Patient Empowerment Program. Our monthly Be Informed Lecture Series provides patients with information and insights that are useful at every stage. Experts in the community come to NYBRA to give pro bono lectures on a range of topics, including genetic mutations, dietary insights, and the latest surgical techniques.
Events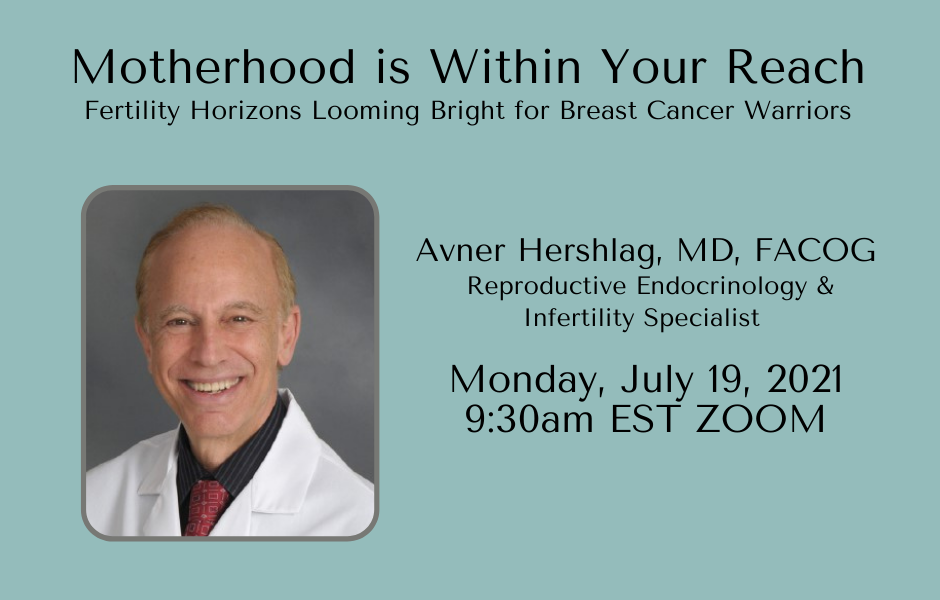 Motherhood is Within Your Reach
July 9, 2021
Join us on Monday, July 19, 2021 at 9:30 AM EST via ZOOM for our next lecture as part of our Be Informed Lecture Series.…