NYBRA Takes Over BRCAStrong's Instagram on Takeover Thursdays for Breast Cancer Awareness Month
October 20, 2022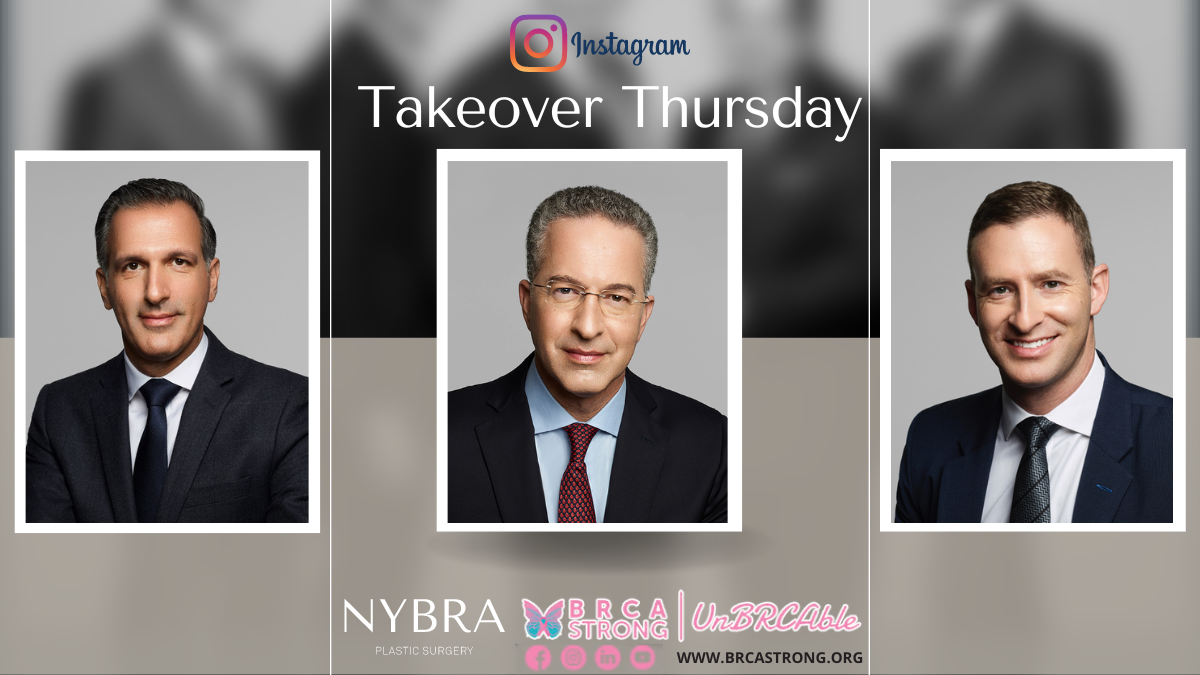 Three of the NYBRA Plastic Surgery physicians took part in Takeover Thursday. This series invited viewers to an inside look at our office and operating hours throughout Breast Cancer Awareness Month.
The first Takeover Thursday followed Dr. David Light during a full day of seeing patients in the office. We met Claire, a patient undergoing a 3D nipple areola tattoo with NYBRA tattooist Marnie Rustemeyer, along with a few other breast reconstruction patients. Dr. Light capped the day off by introducing Judy, who was in the office for a pre-op appointment to prepare her for her upcoming DIEP Flap reconstruction.
Our second session spent the day with Dr. Ron Israeli in the ambulatory operating room. He walked us through the hospital to the OR, complete with morning greetings and introductions. We met his first patient, learned about her procedure, watched a timelapse video of the breast reduction surgery that served as her first breast reconstruction stage. At the end of the day, we sat in on a telemedicine appointment with a patient, Dee, who plans to travel from her home in Ireland to have a breast reconstruction revision.
Dr. Jonathan Bank led the final installment from the operating room on a three-surgery day. His first patient underwent a phase II revision surgery after DIEP flaps. He worked her abdominal contour, revised her donor site scar, and created a new nipple areola. Next, we met Betty, who generously shared the story behind her revision procedure. Finally, we met his last patient of the day, who had been watching the Live the whole time! See Dr. Bank's first two surgeries helped her make an informed decision to move forward with nipple reconstruction.
Blog