Mollie Sugarman Leads a Guided Imagery Session with BRCAStrong
October 20, 2021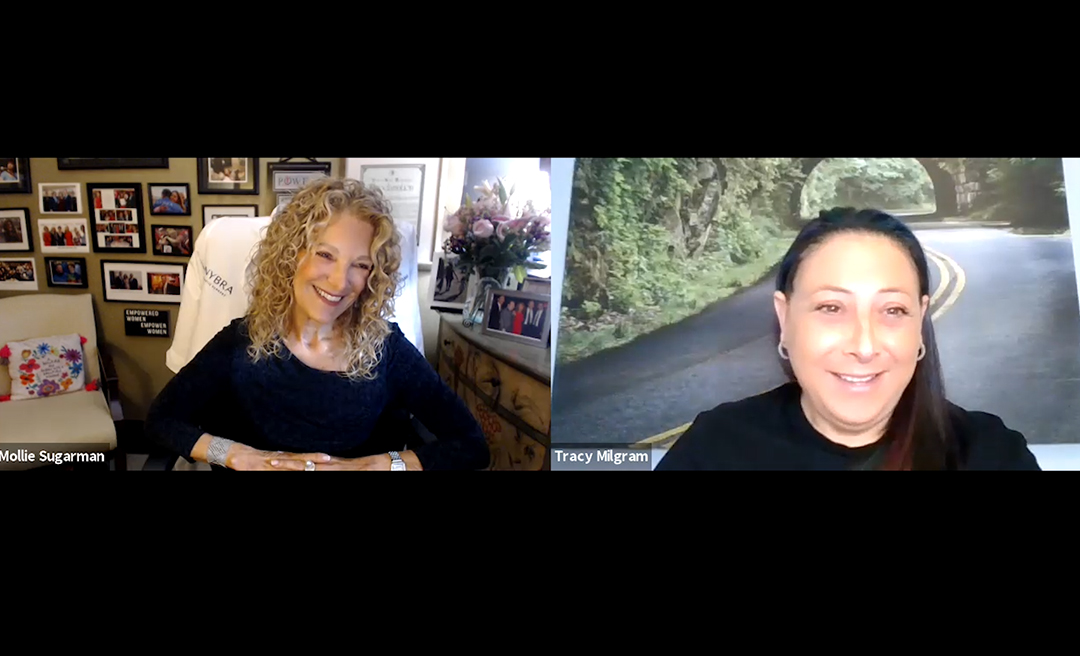 In times of stress or anxiety, people often feel overwhelmed, vulnerable and paralyzed to tap into their inner strength. The challenge is to find tools to access their inner resiliency and foster EMPOWERMENT. Mollie Sugarman joined BRCAStrong founder Tracy Posner to demonstrate how guided imagery and breathing techniques can quiet the mind, quell anxiety, impact physical discomfort, and transport you to a realm of peacefulness and serenity.
Mollie walked Tracy through breathing techniques and narrated a guided imagery session that encouraged Tracy to release the tension in her body and mind. Attendees listened, or participated off camera, as Mollie described a private beach safe haven. Rich with details that engaged the senses to truly transport participants to a place with baby-powder fine sand, water that looked like a million sparkling diamonds, and physical release of tension from their body.
At the close of the session, Tracy said she felt like her whole mindset shifted. "As all of us go through journeys, sometimes it's not easy to receive. Receiving this gift has really made a difference."
She said that the changes continued in the days that followed. "The session was a game changer for me. I have implemented the breathing techniques daily since our call. It gave me relief."
You can experience the whole session here.
Blog