Mark Your Calendar: BRA Day is Wednesday October 20th Part II
October 11, 2021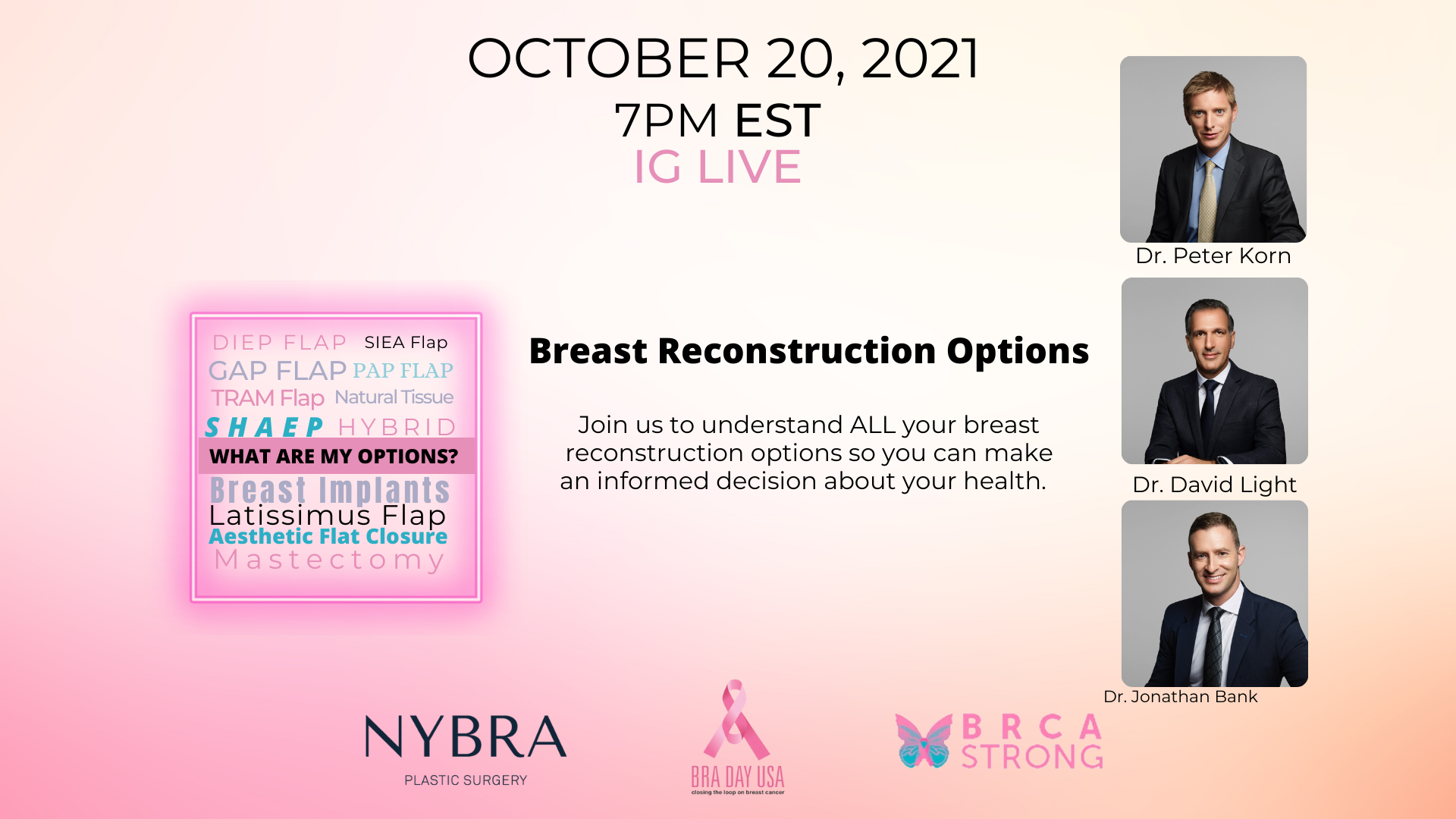 Breast Reconstruction Awareness Day is a week away! We've partnered with BRCAStrong to produce two Instagram Live sessions on BRA Day. 
Dr. Peter Korn, Dr. David Light and Dr. Jonathan will be discussing Breast Reconstruction Options with @BRCAStrong's Tracy Milgram.
Knowing Your Breast Reconstruction Options
Breast reconstruction option awareness varies immensely based on community, geography, and the doctors a patient consults. In this preview of their upcoming BRA Day discussion, the doctors went over some of the reasons why it's so important to make sure that patients know about all of their options, regardless of where they are and which doctor they see.
"There's a lot of variation in the breast reconstruction community. There are some people that only do natural tissue or autologous reconstruction, there are some people that only do implant reconstruction." Dr. David Light said.
Dr. Jonathan Bank went on to explain that that variation exists even in areas where people tend to be well informed in terms of health. "I think the more we discuss these topics and opportunities the word will trickle out and it may not be the traditional way of obtaining information through your physicians," he said.
All three doctors touched on the role of knowing your options when it comes to informed decision making—as a doctor or a patient. "The most difficult part of breast reconstruction is the decision making. Someone needs to listen to the patient and what their individual needs are, assess the body type, and so on." Dr. Peter Korn explained. "I also think it's important to understand that mastectomies don't need to be disfiguring operations anymore. When people see the outcomes that can be obtained in breast reconstruction, it can really be game changing."
Mark your calendars for October 20th, when the doctors will get into exactly what options are available, and see the whole teaser, below!
View this post on Instagram
Blog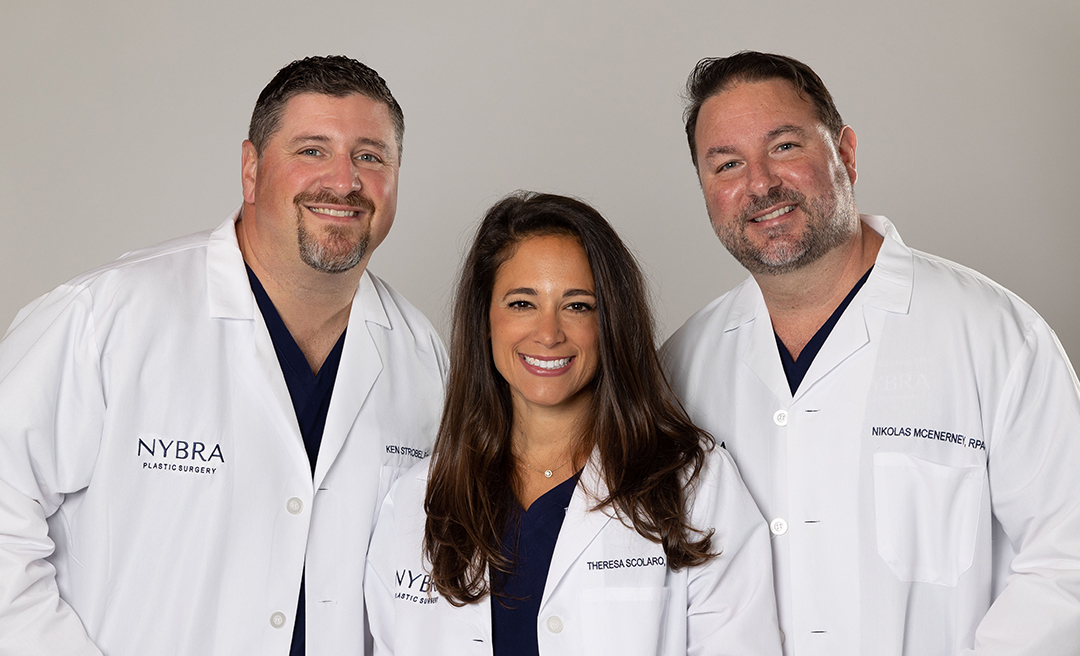 It's National PA Week!
October 8, 2021
October 6th-12th is designated each year as National Physician Assistant Week. We often talk about the surgeons and nurses who help NYBRA's patients look and…