Mammography Facilities Are Now Required to Share Information on Breast Tissue Density
March 17, 2023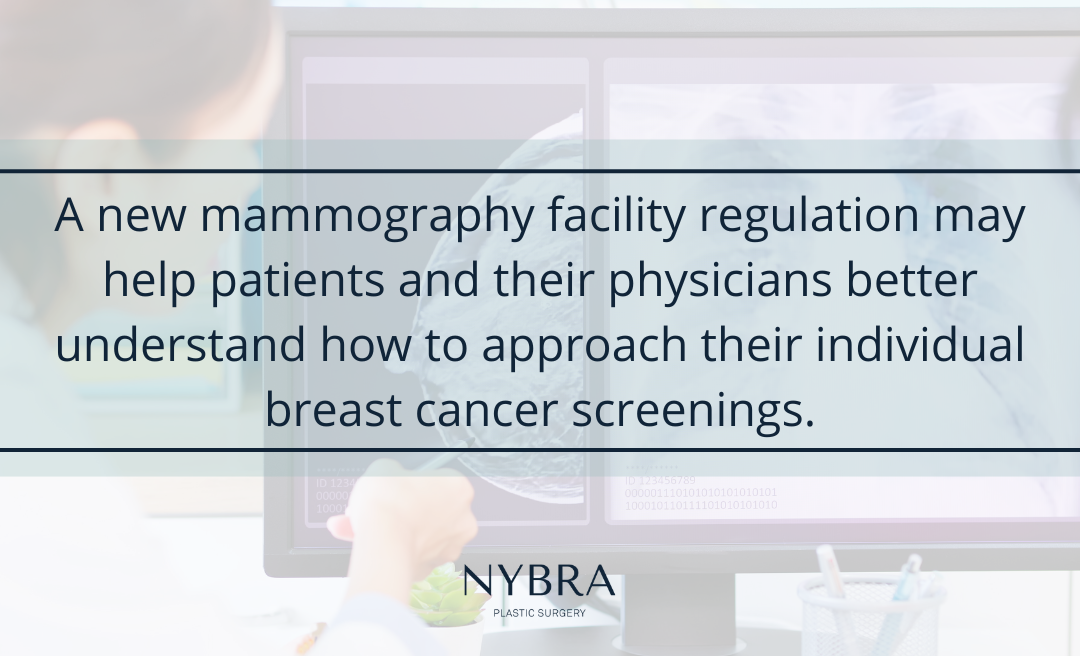 Self-advocacy among patients is largely based on access to both information on health in general and information about a patient's own body. It is vital for healthcare facilities and providers to share detailed, quality information on test results, physical exams, and any other type of assessment. Moreover, providers must contextualize that information, so that patients understand both what is happening with their bodies and how it fits into their health management. This is particularly important when it comes to breast cancer screening and treatment.
A new mammography facility regulation may help patients and their physicians better understand how to approach their individual breast cancer screenings. On March 9, 2023, the Food and Drug Administration announced updates to the way mammography facilities are regulated. Among the changes, mammography facilities are now required to notify patients of the density of their breast tissue.
Dense breast tissue can make it more difficult to detect breast cancer on a mammogram. This increases the risk of late detection among women whose tissue falls into this category. Patients whose providers are aware of their breast tissue density often undergo ultrasounds in conjunction with their annual mammograms to generate a more accurate, complete picture. About half of women over 40 in this country have dense breast tissue. By requiring mammography facilities to disclose this information in detail, the update helps patients and physicians ensure that individuals who require additional imaging tools for accurate screening receive appropriate care. Understanding the screening accuracy issues associated with dense breast tissue may also help high risk patients make informed decisions concerning risk-reducing surgical procedures.
Blog