Making Strides Against Breast Cancer 2022 Photo Gallery
February 20, 2023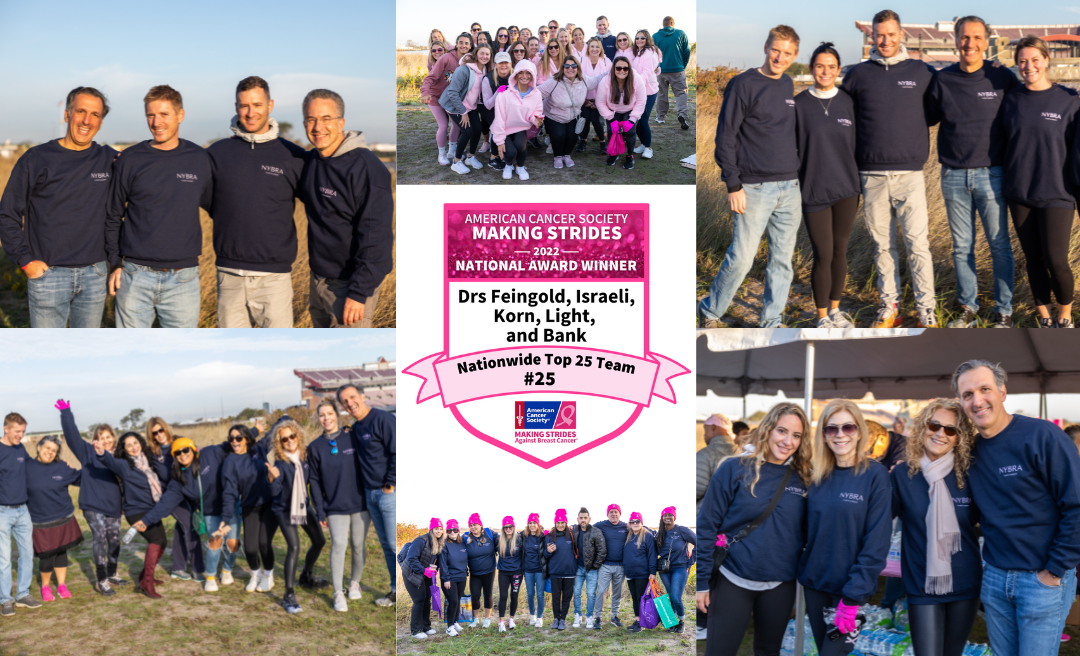 As we prepare to release our 2022 Year in Review, our practice has been looking back at the most memorable moments of last year. Making Strides was, of course, chief among them. Making Strides Against Breast Cancer is truly a focal point for our practice and community. For over 20 years, our doctors, staff, colleagues, patients, and families have spent months looking forward to this key October Sunday. This year, we unpacked the coveted NYBRA Team sweatshirts before the sun came up. As daybreak arose, a sea of familiar faces found their way to the beach.
Patient Empowerment Program Clinical Director, Mollie Sugarman, bounded about our tent, embracing and greeting countless patients. Dr. Korn made the rounds as well, catching up with patients new and old. We were thrilled to see so many individuals who had already worked to make Making Strides a success. Dr. Light's patient, Lexy, who brought her indomitable spirit to the event's kickoff breakfast weeks earlier joined us for the walk, as did Dr. Bank's patient, Ellen, who made an incredible donation to our team. Dr. Israeli's youngest breast reconstruction patient, Avery, was also in attendance. Several of Dr. Feingold's patients from years past spoke to us about the excitement of the day.
This year, we raised over $106,000. Our efforts ranked among the top 25 organizations in the country, alongside companies like Chevrolet, Wal-Mark, Hard Rock International, AutoZone, and more. We are so proud of what our ever-growing NYBRA community is able to accomplish. We hope the video and photos in this gallery remind you of the joy that permeated the day!
Blog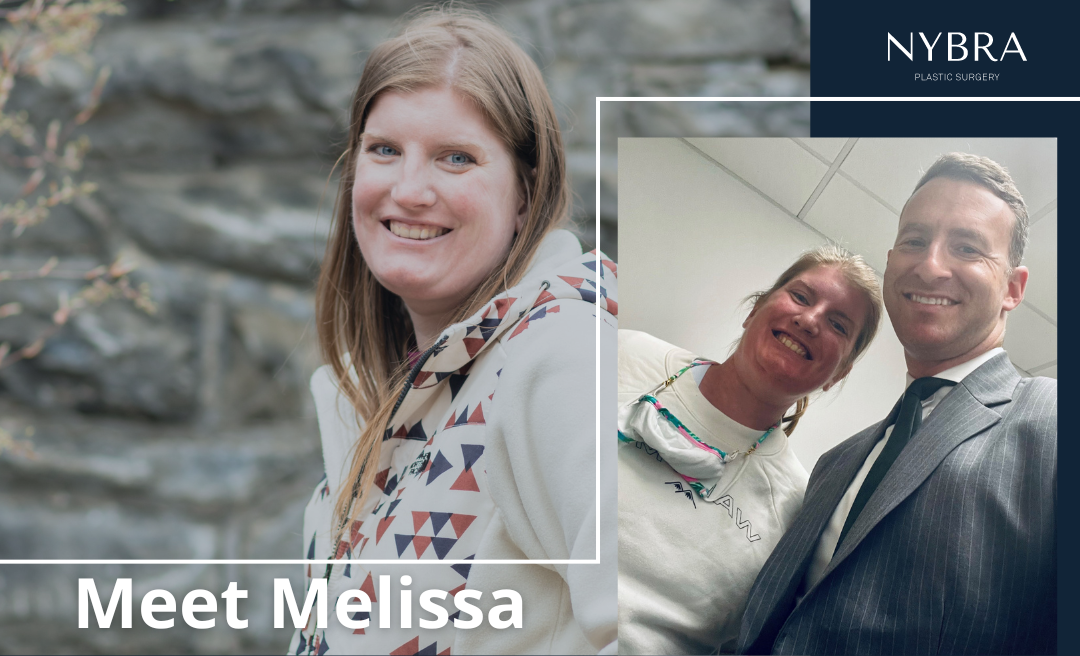 Stop Calling Yourself Complicated
February 16, 2023
"My journey kind of really took off in 2020, and I had really no intentions of doing any of this," Melissa began. Ten years before…