"High Def" DIEP Flaps: Maximizing the Aesthetic Outcome of the Abdomen
September 19, 2022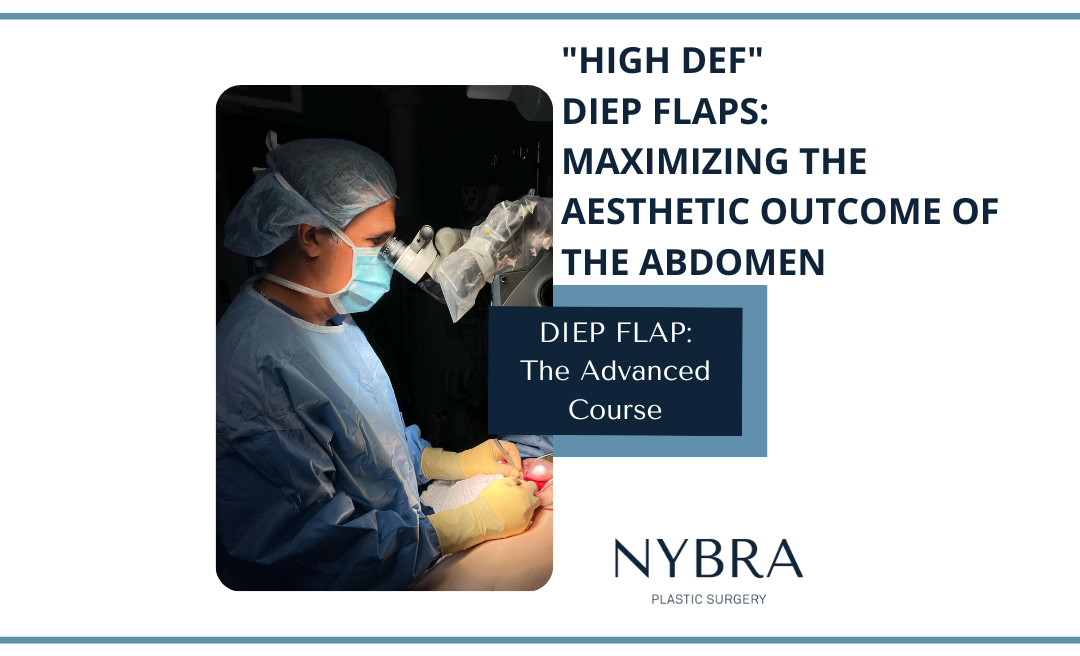 When we discuss DIEP flap breast reconstruction, the natural tendency is to focus on the breast. Since the goal of the procedure is to create warm, beautiful breasts from your own tissue, it is necessary and appropriate to begin the conversation there. However, DIEP flaps involve another area of the body: the abdomen. This tissue donor site should not be an afterthought. Removing skin and fat from the abdomen typically results in flatter abdominal contour. However, there is so much more that your surgeon can do to optimize that area as well. By applying techniques that I perform in my aesthetic abdominoplasty and liposuction cases, the abdominal closure during a DIEP flap and subsequent revisions can dramatically transform the abdomen. Read on for a few cosmetic approaches that have reconstructive applications.
Scar position
During an abdominoplasty—or tummy tuck—the goal is to keep the scar as low and hidden as possible. A DIEP flap is a little bit more complicated. When a DIEP flap is elevated, the perforating vessels that enter the flap must be captured. The flap often needs to be redesigned and shifted higher in patients with perforators that are located higher on the abdomen, near the belly button. This higher flap creates a higher scar on the abdomen. Luckily, skin is elastic and will relax over time. We can take advantage of the skin relaxation during a revision procedure and lower the abdominal scar to a more favorable position similar to a cosmetic abdominoplasty.
Diastasis
Diastasis occurs when the space between the rectus abdominis (six pack) muscles widens. It is very common following pregnancy as the abdomen stretches significantly but may not completely return to its original tone. During an abdominoplasty, a diastasis is closed or plicated with sutures, bringing the rectus abdominis muscles together. The same exact technique can be used during a DIEP flap. Closing the diastasis tightens and restores abdominal wall tone. It can also narrow the waist line. Other areas of the abdominal wall can be tightened to further shape the waistline and remove any laxity in the abdominal muscles.
Liposuction
High-definition liposuction has grown in popularity over the last decade. This procedure no longer uniformly removes fat from underneath the skin. Rather, plastic surgeons now have the tools to pay careful attention to underlying abdominal structures and the natural concavities of the abdominal wall during liposuction. The current patient's body shape and weight dictate how much definition exists in their underlying anatomy. During revision procedures, high-definition liposuction techniques can be used to redefine the abdominal wall and produce a more toned, athletic appearance. The same techniques can be utilized along the waist and lower back to truly transform the patient's entire trunk.
DIEP flaps should be held to the same standards as aesthetic procedures. For more information on High Def DIEP flap closures, contact us to schedule an in person or telemedicine consultation.
Blog