Easier Information Access with Outcomes4Me
December 21, 2020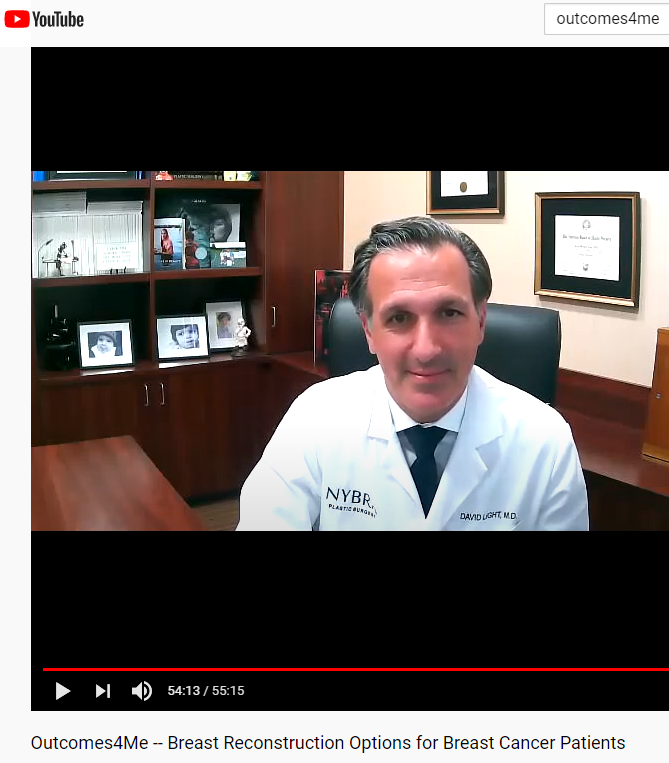 A breast cancer diagnosis can be challenging to digest. Patients receive vast amounts of new information at once, which makes it hard to make choices and truly feel like you understand what you've been told. I'm always looking for new resources that help patients work through their diagnosis and treatment options. A few months ago, I came across an app called Outcomes4Me.
Outcomes4Me provides accurate, understandable, evidence-based information in an easy to use app, which walks patients through treatment options and clinical trials, and provides access to webinars and other resources, all for free. The app was created by Maya Said, a scientist who experienced some of the shortcomings in healthcare delivery first hand and recognized an opportunity to improve patient outcomes with technology. She decided to develop a tool to make that information feel less insurmountable and deliver cutting edge information on clinical trials directly to the patient. Outcomes4Me is unique in that it uses your personal medical information to pare down the treatment options so that you're not faced with content that does not apply to you.
When I first opened the app, I noticed it was missing a key piece of the puzzle: breast reconstruction. I reached out, and we teamed up to create a resources section that provides key information on reconstruction options. Now users have access to overviews for each type of breast reconstruction, complete with links to our site for further procedure details. We also conducted a free webinar for app users in August to go over those options and answer some questions.
I recommend Outcomes4Me to patients who are feeling overwhelmed or looking for a tailored, guided approach to educating themselves. While it's not a substitute for a consultation with a medical professional, it's a powerful tool that allows patients to organize their specific treatment options from diagnosis to completion of therapy in a very user friendly fashion. Outcomes4Me is a helpful companion at any point in your journey through treatment. You can get Outcomes4Me in the AppStore or on Google Play.