Cancer Prevention Month: Understanding the Role of Risk-Reducing Procedures
February 15, 2023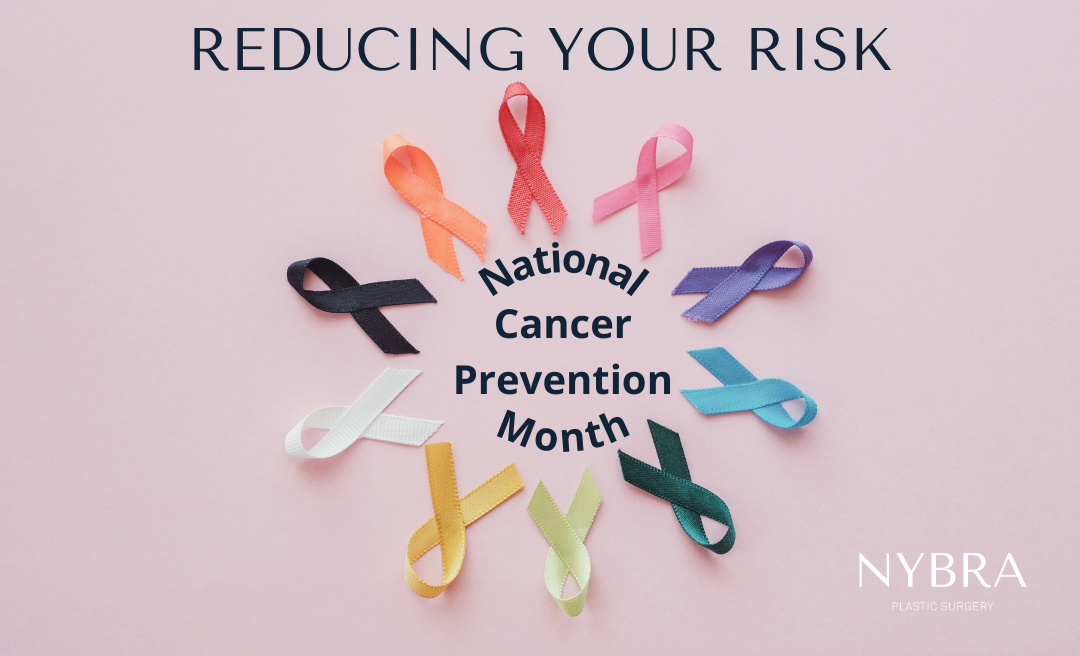 Cancer prevention is often informed by individual cancer risk as determined by family history, genetics, and behavior. Once you have that information, questions emerge: What can you do to prevent cancer once you know your risk? And is there any way to go beyond simply screening for early detection? Are there steps you can take to truly prevent the cancer itself?
While it is never possible to guarantee cancer prevention, there are steps that high risk patients can take to mitigate their situations.
Risk-reducing medications exist for certain types of breast cancer.
Once you have determined your lifetime risk of developing breast cancer, your breast surgeon or oncologist can help you determine which treatment options are best for you. In some cases, risk-lowering medications, like Tamoxifen and raloxifene, may be recommended. These oral chemotherapeutic interventions can reduce the risk of developing estrogen-receptor positive breast cancers.
Risk-reducing procedures can drastically reduce the chances of developing disease.
Some high risk patients choose to have one or both of their breasts removed to decrease their likelihood of developing breast cancer. Risk-reducing mastectomy is the removal of one or both healthy breasts to decrease the risk of developing breast cancer. Individuals who are at high-risk of developing breast cancer are considered candidates for bilateral risk-reducing mastectomies.
This is the most proactive choice available to these patients, who are typically looking to avoid frequent screening, biopsies, and commensurate anxiety. Many also see it as a way to control their situation by giving themselves the opportunity to choose mastectomies autonomously and create a surgical plan that fits into their life rather than potentially doing so under duress. Finally, patients who have experienced cancer in one breast may choose to remove the opposite breast for symmetry and peace of mind.
Our practice routinely performs risk-reducing mastectomies. You can learn more about your potential candidacy here.
At NYBRA Plastic Surgery, we routinely perform breast reconstruction following risk-reducing mastectomy. By consulting with your breast surgeon or oncologist, you can determine if preventive treatment with risk-reducing mastectomy is right for you. Our team can then help you understand your options for breast reconstruction and coordinate care with your breast surgeon.
Nothing can truly guarantee 100 percent cancer prevention.
There is no way to definitively prevent cancer. However, when it comes to breast cancer, risk-reducing mastectomies come as close as possible. By removing most or all of the tissue associated with the type of cancer for which you are at a high risk, patients are able to reduce their risk dramatically.
It is vital to think critically about all elements of your life when making a decision.
Just as our practice emphasizes whole-patient care, it is essential that you consider yourself as a whole person when making key health decisions. Risk-reducing mastectomies and breast reconstruction tend to be successful procedures, but that does not make them easy. These procedures are worthy of consideration to all high risk patients, but they may be of particular interest to those who seek to reduce the emotional toll of frequent surveillance. Patients with dense breast tissue who are subjected to frequent biopsies may also see them as a way to alleviate repeated procedures. Pates should also consider comorbidities, prior experience, the intricacies of your body, and long-and-short-term lifestyle factors. Always remember: the best decision is the one that feels right to you personally, in light of robust information and careful thought.
Events