A Portrait of Self-Acceptance: One Patient Celebrates Her Journey With Art
March 15, 2022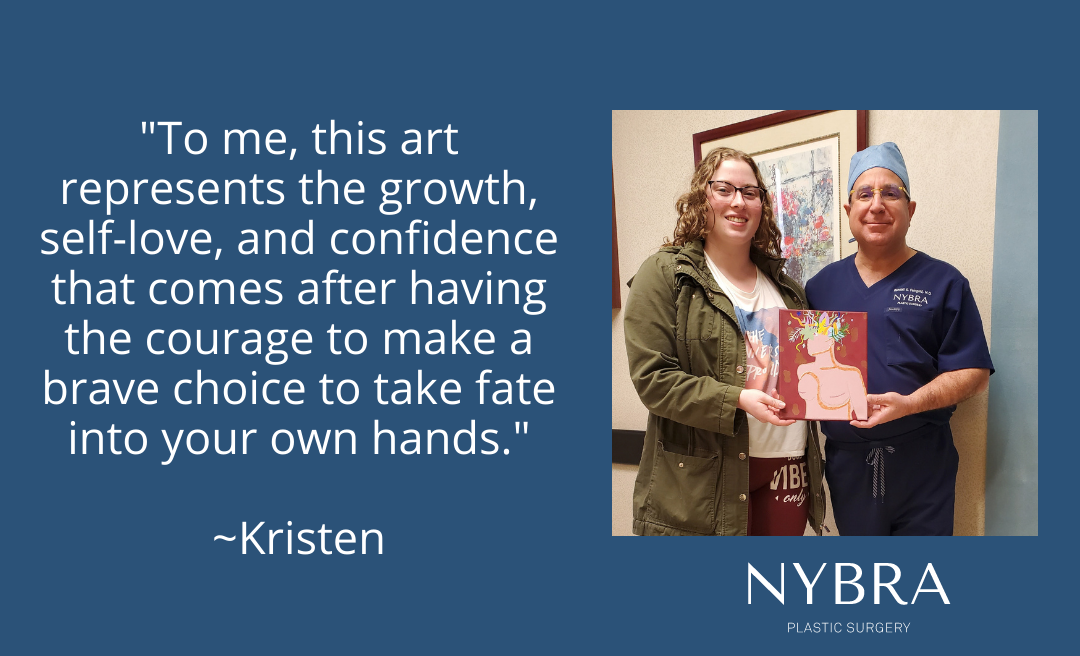 Learning that you carry a BRCA gene mutation in your late teens or twenties can feel daunting, but according to Dr. Randall Feingold's patient, Kristen, it can also provide an opportunity to grow. Kristen underwent risk-reducing bilateral mastectomies and had her Fallopian tubes removed in her twenties. Multiple surgeries tested her resolve, but she was determined to reduce her risk of developing breast cancer.
At the end of her journey, Kristen used art to express her growth and gratitude. She gifted Dr. Feingold a painting that reflects her new found love of her body.
She described her experience in her own words:
My journey with BRCA has been a huge experience of growth. Getting tested for the gene mutation was something I knew I wanted to do as soon as I turned 18, because I had watched my mom beat breast cancer only a few years before. When I tested positive for BRCA 2, having a preventative double mastectomy was a no-brainer for me.
Unfortunately, my journey wasn't as simple as the one surgery that was initially planned and it was really tough going through multiple surgeries over the last 4 years relating to my double mastectomy. There were times when I reached breaking points in the process and I struggled with my self-confidence because of the initial change from natural breasts to implants and then the temporary stages of reconstructing my left breast and matching it to my right. I would have family members and friends start to ask me if I regretted doing this surgery- and I didn't because I knew that preventing my lifetime risk of breast cancer was worth a temporary discomfort. Regardless of the obstacles I faced, I knew that at every step in this journey, I had my mom and Dr. Feingold's support and care along with a plan to achieve my goals after an unexpected start.
In January of this year, I prepared to have my last surgery and felt extremely confident in the plan for this procedure and honestly excited overall that this would be the surgery to close this chapter. Fortunately, my surgery went great and I knew this was it from the minute I took my bandages off. I looked in the mirror and smiled as I saw everything we had been working towards since 2018.
This experience has moved me to love my body in a way that I hadn't known before and this experience is why I wanted to gift Dr. Feingold with this painting. To me, this art represents the growth, self-love, and confidence that comes after having the courage to make a brave choice to take fate into your own hands.
Dr. Feingold commended Kristen's desire to take control of her future.
"Kristen was unusually determined and brave to seek genetic testing at a very young age. She saw her mother undergo successful treatment and reconstruction after breast cancer and knew she wanted to minimize her risk of illness. Being trusted to care for multiple generations of women within a family is one of the greatest privileges I enjoy about plastic surgery," he said.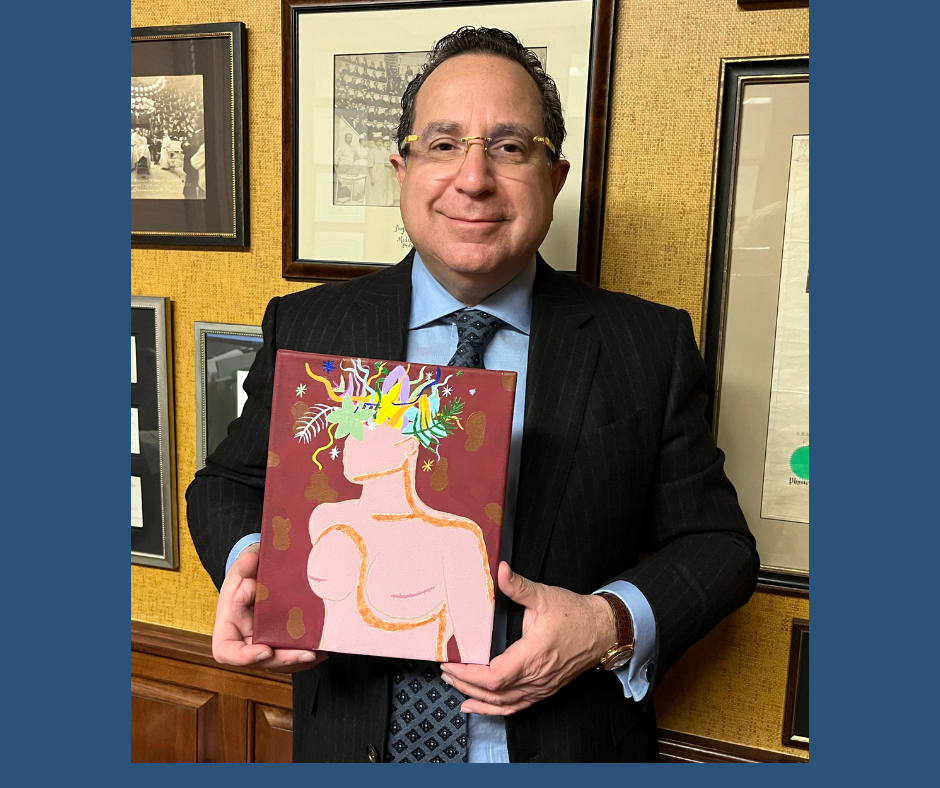 Blog